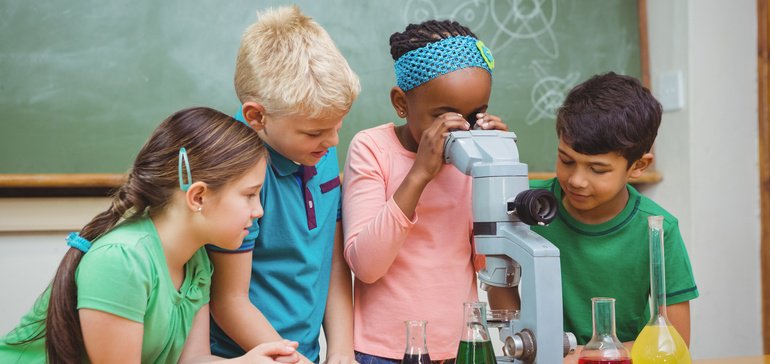 Take 5! Here are five social innovation links we are clicking on this week.
1.) Impact Alpha: Rise Fund puts $130 million into personalized learning company DreamBox"DreamBox, based in Bellevue, Wash., delivers tailored math content to more than 3 million students in all fifty U.S. states, Canada and Mexico. Founded in 2006, DreamBox is now one of most well-funded edtech firms in the U.S. and will use the funds to expand to other international markets and to new subject areas."
2.) Christensen Institute: How can technology can help-not hurt-family connections "Between headlines about children's ballooning screen time to growing concerns about the costs of distracted parenting, it's easy to scapegoat technology for troubling family dynamics. The warm glow of a touch screen threatens to pull children and adults alike from investing in caring and face-to-face connections. In 2018, good parenting and technology don't seem to mix. But what if technology could start to prompt conversations that parents and children otherwise struggle to initiate?"
3.) Education Dive: Abolishing grade levels brings benefits, challenges: "The small Northern Cass School District located near Fargo, N.D., is in the second year of a three-year transition plan to fully embrace competency-based education by eliminating grade levels for students in traditional grades 8 and above and instead working with students through progressions of competencies until they reach their goal, according to the Hechinger Report."
4.) The 74: Why America's Top Charter Schools Are Looking Beyond the High School Diploma to Better Track and Support Alumni Through College Graduation: "Whitmire's most widely cited chapter from the summer of 2017 examined new statistics that showed the number of charter school alumni who had gone on to complete college within the six-year time frame. While the national college graduation rate for low-income students of color is 9 percent, Whitmire documented that top charter networks were seeing alumni from similar backgrounds graduating at three to five times that rate. In terms of developing policies to track and support graduates, perhaps no network has been as rigorous as KIPP Public Charter Schools, which now follows new high school students from their first day of ninth grade through the end of their college careers."
5.) The Daily Progress: Education effort seeks to address roots of immigration issue: "The current crisis at the border is tragic, and it has become so highly politicized that it draws our attention away from the larger picture," Eplee said. "Another part of the story should be about the needs, especially for education of the youth, further up this stream of humanity."