The 12th annual Gathering of Leaders on March 23-24 was an extraordinary example of what can happen with honesty and collaboration, building upon the "Equity. Inclusion. Impact." dialogue that we started last year. From the moving kickoff video to the heartfelt reflections at the end, we captured every moment. We're now excited to share with you the full videos from our inspiring sessions confronting the question that drives our work in this sector: How do we advance equity for all?
With this question in mind, we hope to continue the dialogue beyond our time together at the Gathering. Click the links below to check out each session, and share the moments that moved you most with #AdvanceEquity.
DAY 1
PATH-BREAKERS SET THE STAGE
Our first session opened with a powerful trio of path-breakers: New Profit's Tulaine Montgomery, former Massachusetts Governor Deval Patrick, and Teach For America and Black Lives Matter leader Brittany Packnett. The three reflected on the collective context for our work, the need for increasing equity and opportunity, and their own journeys. We kicked off our dialogue about Equity, Inclusion, and Impact with unique passion and candor.
BRITTANY PACKNETT (Executive Director, St. Louis Region, Teach For America; Leader, Black Lives Matter)
DEVAL PATRICK (Former Governor, Commonwealth of Massachusetts; Managing Director, Bain Capital)
TULAINE MONTGOMERY (Managing Partner, New Profit) – moderator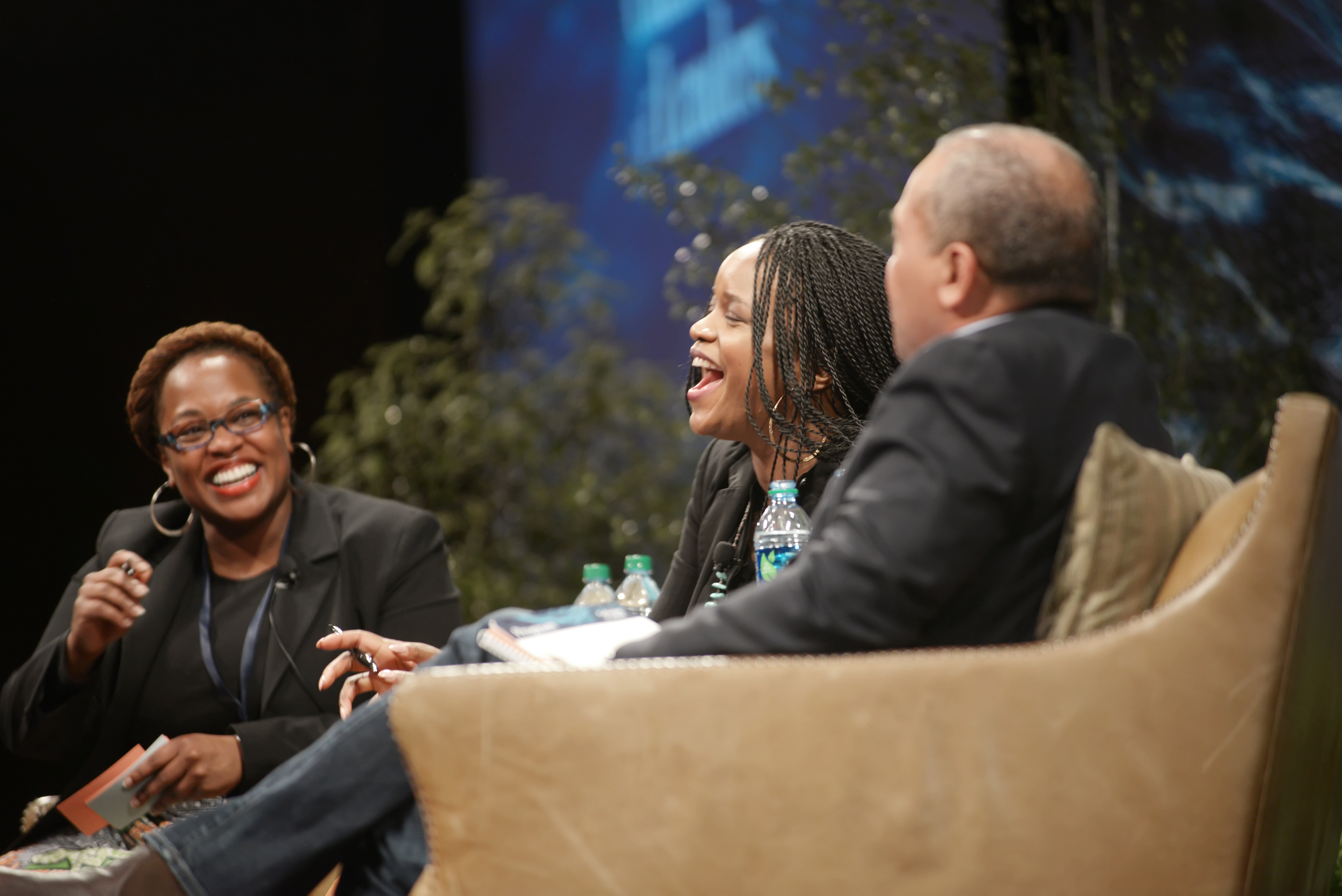 TEACH FOR AMERICA'S JOURNEY TOWARDS DIVERSITY, INCLUSION & EQUITY
Over last 25 years, Teach For America has evolved from an organization that had diversity, inclusion and equity as core values to an organization that values diversity, inclusion and equity as core to generating impact. Though this journey is not yet over, Teach For America's intentional alignment of values and vision for impact with greater internal inclusion has generated critical insights about what it really takes to operationalize our intentions around diversity and inclusion. Leaders of this journey will share their story, what they've learned, and their aspirations for what comes next.
ELISA VILLANUEVA BEARD (CEO, Teach For America)
JEFF WETZLER (Co-Founder & Partner, Transcend)
AIMEE EUBANKS DAVIS (Founder, Braven)
DANA O'DONOVAN (Director, Monitor Institute, part of Deloitte Consulting, LLP) - moderator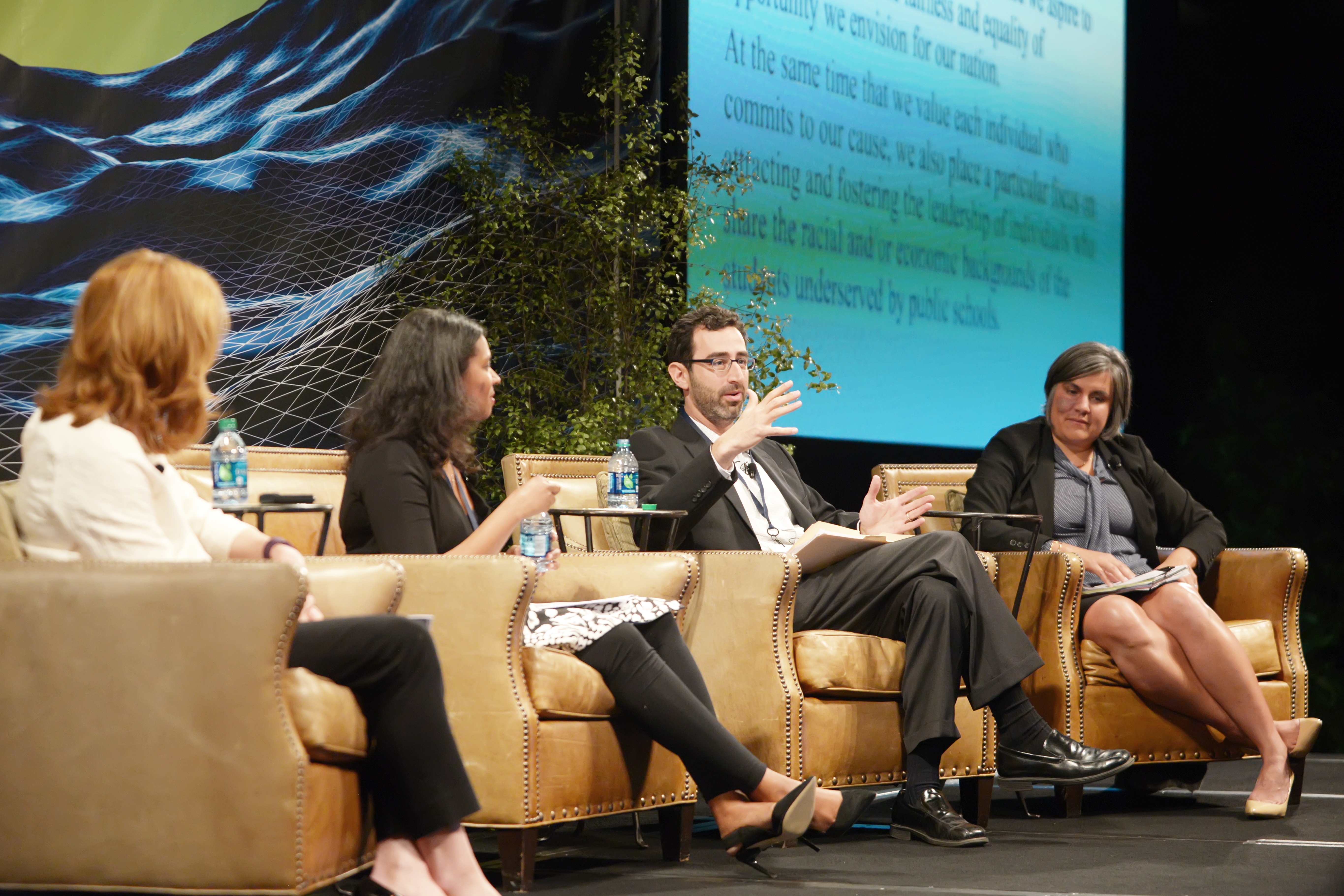 SOCIAL INNOVATORS IN AN ERA OF UNREST
The fault lines—political, social and economic—exposed in the run up to the 2016 Presidential election reveal much about the state of the nation. What do they tell us? What is left out? At a moment when old political frameworks and alliances seem unable to offer clear and compelling ways forward, what opportunities might exist for social innovators and problem solvers? Three leaders will help us make sense of our context and how we do the work of expanding equity and opportunity in the period ahead.
HEATHER McGHEE (President, Demos)
AVIK ROY (Senior Fellow, Manhattan Institute; Opinion Editor, Forbes)
SHIRLEY SAGAWA (President & CEO, Service Year Alliance) – moderator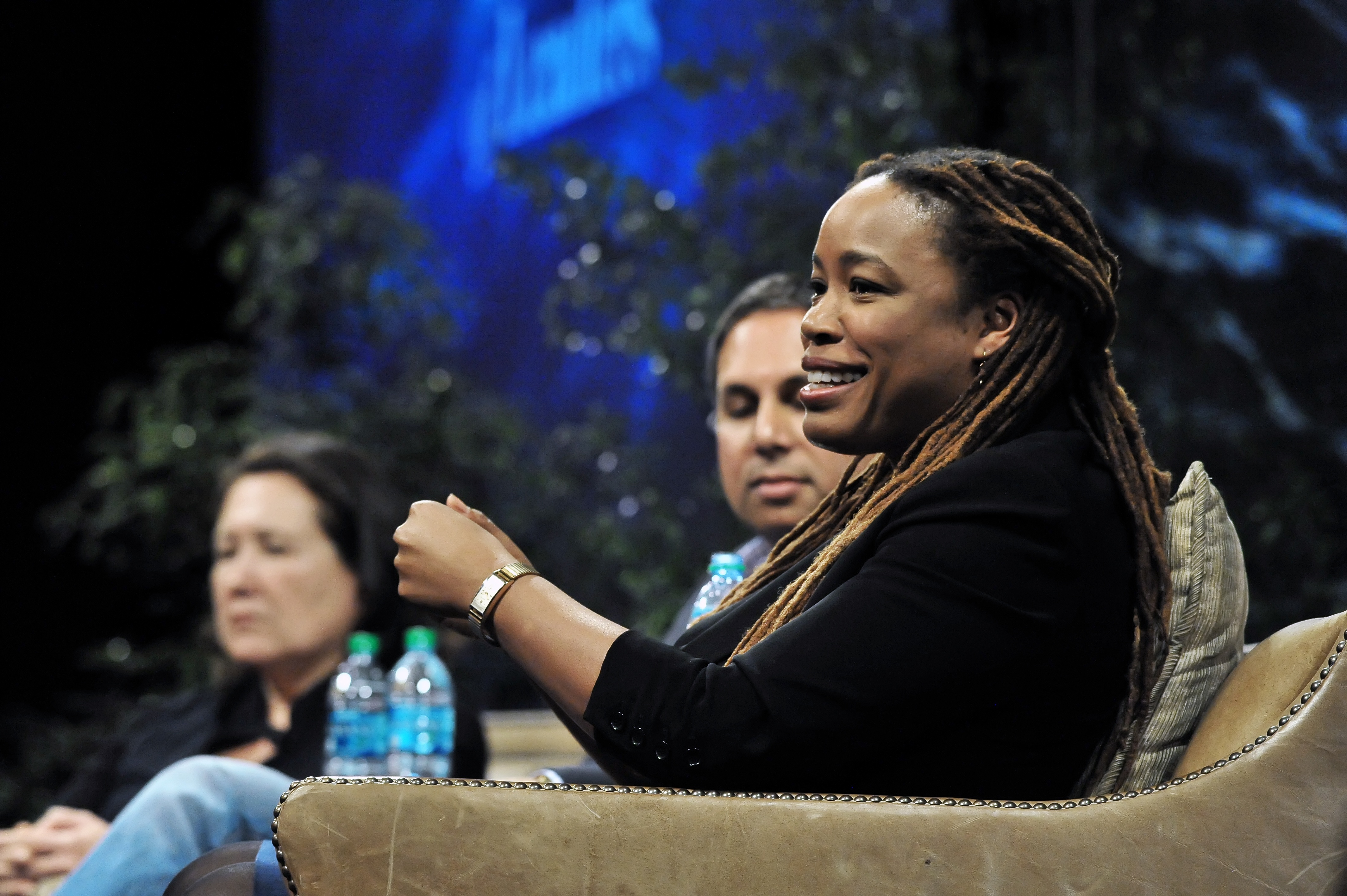 BOLD BETS Part One
Pioneered at the 2014 Gathering of Leaders, Bold Bets spotlight the evolution of leaders, organizations, and strategies in pursuit of transformative social impact. The participants below each gave a short presentations on their Bets, followed up with an Exploration Breakout session to dive deeper into the challenges each entrepreneur aims to solve.
MICHELLE RHONE-COLLINS (Executive Director, LIFT-Los Angeles)
CHARLES BEST (Founder & CEO, Donors Choose)
CAROLINE WHISTLER (Co-Founder & Co-President, Third Sector Capital Partners)
MARK EDWARDS (Co-Founder, Upstream USA)
LANCE FORS (Chairman, New Teacher Center)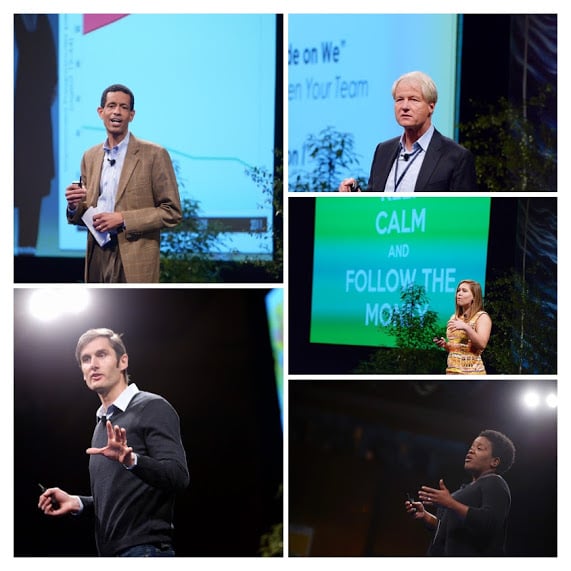 BOLD BET PREVIEWS
ELISABETH STOCK (CEO, PowerMyLearning)
PAMELA CANTOR, M.D. (Founder, President & CEO, Turnaround for Children)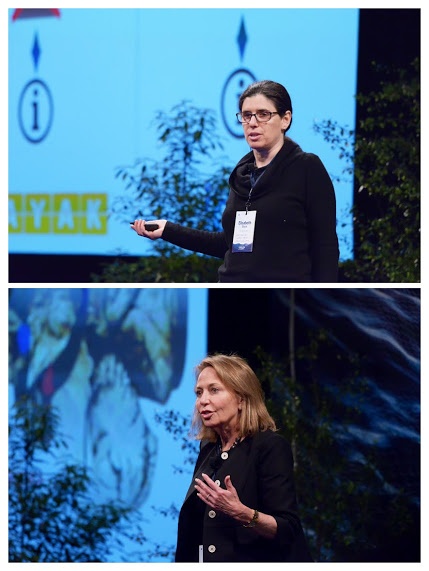 PERFORMANCE
Freedom Songs
Naima Shalhoub is an artist, educator, and restorative justice practitioner, and she closed off our first day with a message of freedom, justice, and love. Along with Marcus Shelby, upright bassist and composer, the duo left us feeling restored and uplifted, ready to take on the challenges ahead with mindfulness and purpose. See her full performance here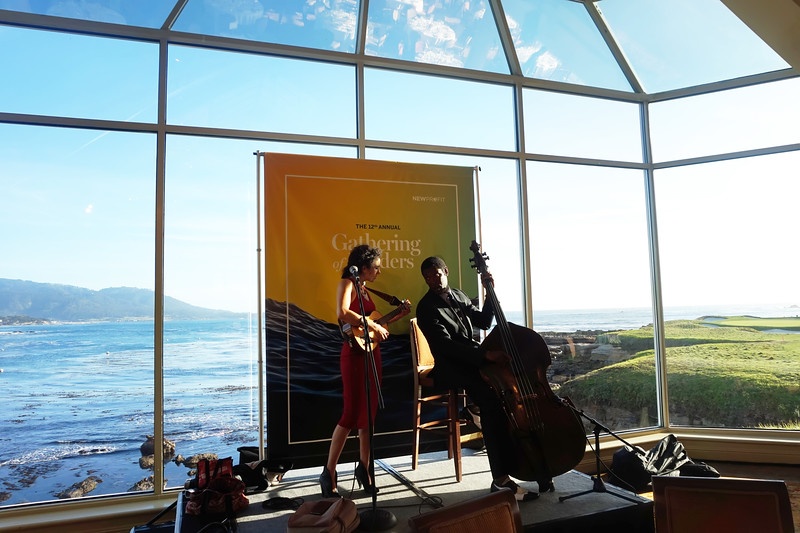 DAY 2
LITTLE BETS FOR TRANSFORMATIVE IMPACT
"Most successful entrepreneurs don't begin with brilliant ideas—they discover them." In Little Bets, author Peter Sims shows how creative and innovative individuals—from Chris Rock to Beethoven, Howard Shultz to Sergey Brin and Larry Page— use deliberate, bounded, small experiments to learn what they should do, ultimately building to great outcomes. What would it look like to use little bets to accelerate social impact of organizations? Ecosystems? Movements? Peter will set us up to tap the power of little bets for transformative impact.
PETER SIMS (Author, Little Bets: How Breakthrough Ideas Emerge From Small Discoveries)
NAILA BOLUS (CEO, Jumpstart)
PREMAL SHAH (President & Co-Founder, Kiva)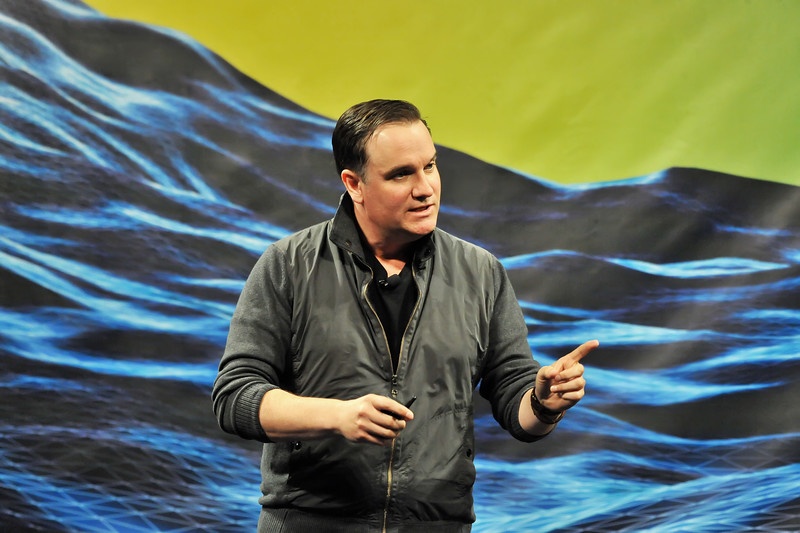 BUILDING LEGENDARY CULTURES IN OUR ORGANIZATIONS AND ECOSYSTEMS
Though over 90% of leaders believe that culture is critical to success, most find building a great culture one of their toughest challenges. Too often, great cultures feel like magic. Neel Doshi and Lindsay McGregor, authors of the New York Times bestseller Primed to Perform, build on over a century of academic thinking and their own original research to share the counter-intuitive science behind the magic—a science so predictive and powerful that it unlocks our innate desire to innovate, experiment, and create impact. Neel and Lindsay will give us new tools to build organizations, ecosystems and movements that can adapt to our rapidly changing world.
NEEL DOSHI and LINDSAY McGREGOR (Authors, Primed to Perform)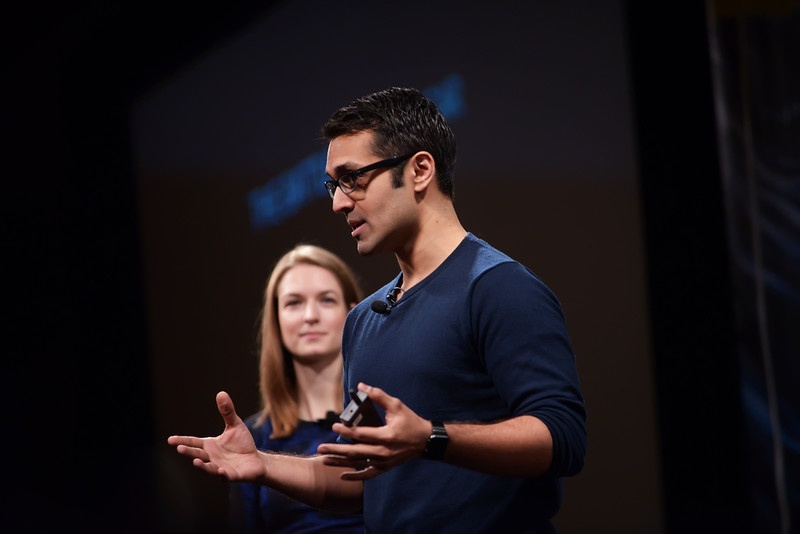 BOLD BETS Part Two
We continued our Bold Bet conversation from Day 1 with a constellation of leaders charting a path to widespread social impact through their own little bets.
VEDETTE GAVIN and DERWIN DUBOSE (Co-Founders, New Majority Community Labs)
CHRISTOPHER GERGEN (CEO, Forward Impact)
J.B. SCHRAMM (Managing Partner, New Profit)
DERWIN SISNETT (Founder & Managing Partner, Maslow Development Inc.)
MORA SEGAL (CEO, The Achievement Network)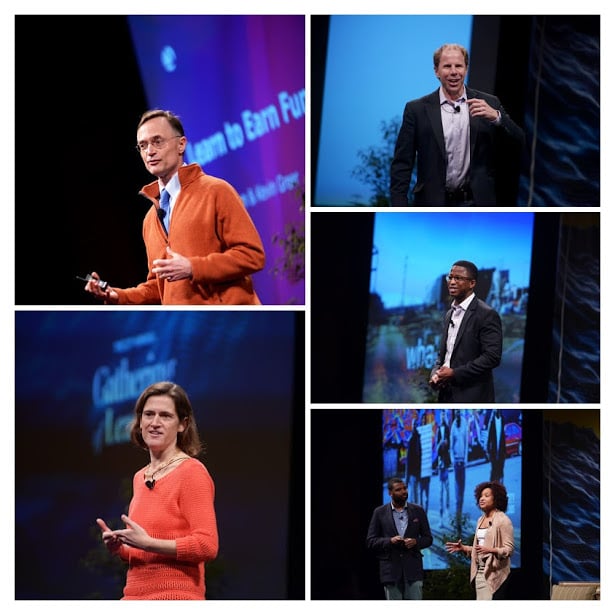 NATIONAL MODELS EMPOWERING LOCAL CHANGE
Social change is a balancing act across many tensions: Innovation with institutionalization; national scalability with local ownership; inclusive co-creation of strategies with disciplined, efficient execution; speed with sustainability of change. As funders and social entrepreneurs, we experience particular tension in answering the question: "who has a role in owning the agenda to drive social change"? What should the role be of parents, students and the communities we aspire to serve? Of ourselves as social entrepreneurs and funders? Innovate Public Schools and Family Independence Initiative will share how they address this tension, their take on the roles of parents, communities and themselves—organizers and allies—and finally the role of data and information in empowerment.
JESÚS GERENA (Managing Partner, Family Independence Initiative)
MATT HAMMER (Founder & CEO, Innovate Public Schools)
MARITZA LEAL (Parent Leader, Redwood City, Innovate Public Schools)
RAMONA SHEWL (Family Participant, Family Independence Initiative)
ALEX CORTEZ (Managing Partner, New Profit) – moderator

REFLECTIONS, COMMITMENTS, AND CLOSE
Reflection and commitment to little bets—individual and collective—to accelerate progress towards transformative impact.
RENUKA KHER (Managing Director, Tipping Point Community)
ADAM FOSS (Assistant District Attorney, Suffolk County, MA)
VANESSA KIRSCH (Founder & CEO, New Profit)