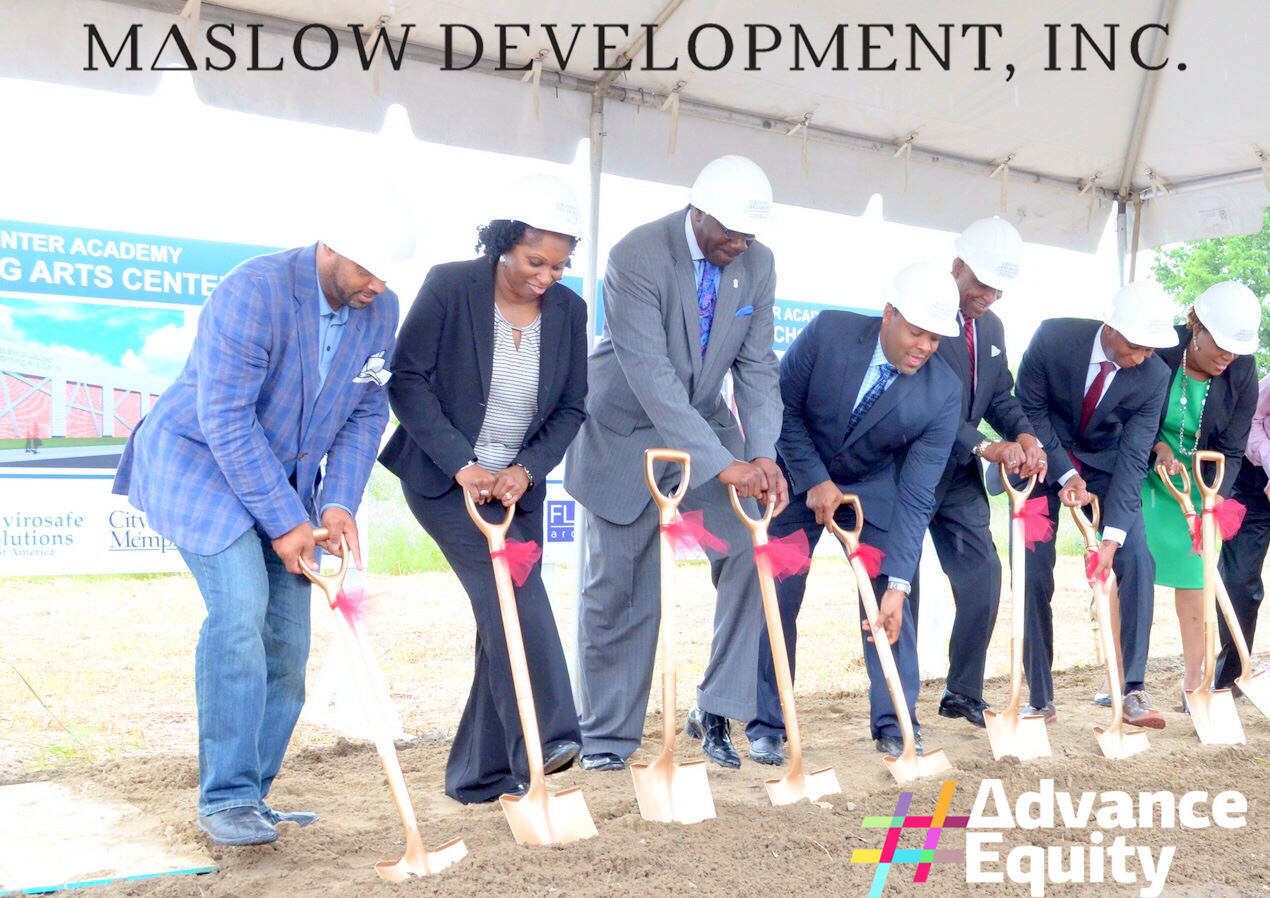 Earlier this summer, we launched #AdvanceEquity, a new digital dialogue series about equity, inclusion, and social impact. #AdvanceEquity is a digital build-out of the rich and provocative conversation that was started at New Profit's Gathering of Leaders in March (VIDEO). Throughout the series, we'll be highlighting the stories of people and organizations that are fearlessly pushing the boundaries to break down systemic barriers to opportunity in America.
As part of this campaign we have decided to start a series to highlight our portfolio organizations and how they are working to #AdvanceEquity. Today we will be highlighting Maslow Development Inc.
Great schools do not exist in a vacuum. Schools are at a tremendous disadvantage and very likely to be working against themselves if they are developed without the greater community in mind. No one puts water into an icebox for 7 hours and takes it out for 7 hours with hopes of changing it from its original state; yet traditional schools do this every day with students from underserved communities. Students are placed in a box from 8am to 3pm and dismissed after hours to be thawed by their environment.
Maslow Development Inc. was established to expand the work of Gestalt Community Schools, a Memphis-based CMO that develops communities around high performing schools in Tennessee. As a result of its community development efforts, Gestalt's schools rank among the top public schools in the state of Tennessee.
While many high performing CMOs are effective today, the marriage of community development and high performing schools will support the long-term success of students, families, and neighborhoods. As a result, higher performing schools and better neighborhoods will begin to penetrate the education reform landscape as proof points for what is possible when community development efforts are strategically anchored by high quality schools.