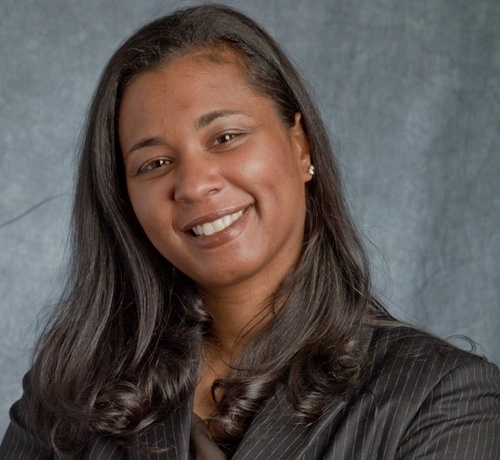 Last week, we announced the members of the second New Profit Women's Accelerator cohort. Stay tuned this week for a more in depth look at each of these amazing female social entrepreneurs and their organizations. Today, we shine a spotlight on Aimée Eubanks-Davis and Braven.
About Braven:
The Braven Accelerator empowers promising young people on their path to college graduation and strong first jobs. Braven believes that our next generation of leaders will emerge from everywhere, so they take a particular interest in ensuring their talent network is filled with people from underrepresented backgrounds. To do so, Braven partners with educational institutions, volunteer professionals, and employers to offer a rigorous and relevant career readiness course, followed by robust campus-based alumni programming. The course is targeted as a part of the sophomore or transfer junior experience. From The Braven Accelerator will come a generation of leaders as diverse as our future demands.
About Aimée Eubanks-Davis:
Aimée was inspired to found Braven based on deep passion and belief that our next generation of leaders will emerge from everywhere. Her experiences being from an underrepresented background in the professional workforce, and many of her closest friends and family members, made her determined to ensure the doors of economic opportunity were not quietly shut on some of our nation's hardest working and most promising young people. Aimée spent the majority of her career at Teach For America. She held various senior leadership roles, including leading the organization's groundbreaking work around its human capital and diversity efforts. Earlier in her career, Aimée taught sixth grade; led the Breakthrough/Summerbridge New Orleans site and worked for the national organization. She is a Fellow of the fourth class of the Pahara-Aspen Education Fellowship, a member of the Aspen Global Leadership Network, a Braddock Scholar, a Draper Richards Foundation Entrepreneur, and a Camelback Ventures Fellow. A graduate of Mt. Holyoke College, Aimée resides in Chicago with her husband, three children, and playful Boxer dog. Aimée enjoys scuba diving, traveling, and dancing her heart out in her living room with her family on Dance Friday's. In addition to our blog, you can engage with her about our work.
To learn more about Aimée Eubanks-Davis and Braven be sure to follow along on Twitter:
Aimée Eubanks-Davis: @eubanksdavis
Braven: @BeBraven