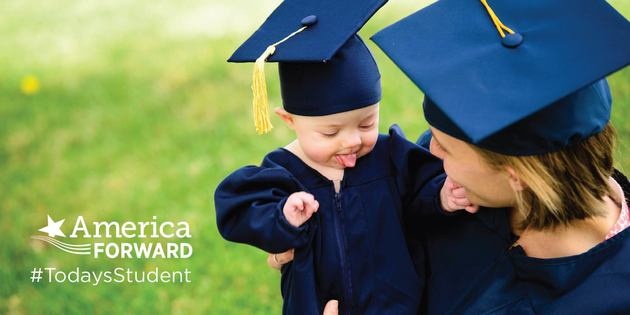 Yesterday, America Forward, New Profit's nonpartisan policy arm, published a piece in the Huffington Post titled The College Question: A Challenge For The President. The piece, written by America Forward managers Sarah Groh and Juanita Tolliver, focuses on what they are calling "The College Question," a major issue area in the upcoming Presidential election. America Forward urges us to start conversation about how to make higher education policies and institutions serve the demographics and needs of today's students.
This summer, community partners from The America Forward Coalition will be discussing today's college students and the challenges they face. Today, June 28th, America Forward is hosting Town Hall in Columbus, Ohio to discuss these challenges.
Click here for the most recent updates from the America Forward Presidential engagement efforts and here to read the full Huffington Post article.
Sign up to attend America Forward's Today's Student Town Hall and join the conversation! Follow @AmericaForward and tell the next President about the barriers you overcame on your path to and through college using #TodaysStudent and #AFPresidential16.