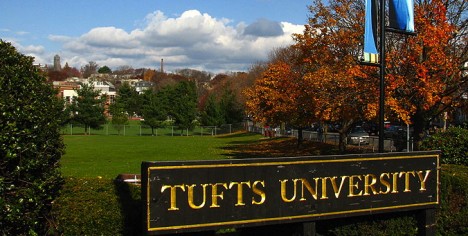 Future students at Tufts University will be afforded an opportunity that current students as well as alumni, such as myself, could only dream of. With the advent of the 1+4 Bridge-Year Service Learning Program, future Jumbos will be given the option of spending a year, between high school and college, participating in service work through the University. Applications for the program, which is being run through Tufts' Jonathan M. Tisch College of Citizenship and Public Service, are open to all accepted students for fall 2015. The applicants will then be narrowed down, eventually leaving a total of 50 students to participate in the inaugural year.
A few days ago, Tufts made an exciting announcement about the program, naming the domestic and international locations where students have the option of spending their service time, as well as the organizations they will be working with. The domestic locations include Los Angeles, Detroit, Philadelphia, or Tuscon. The international locations include Oaxaca, Mexico, Santa Catarina, Brazil, Madrid, Spain, or León, Nicaragua. Each assignment will provide a unique opportunity to work with high-impact community service programs – including LIFT, City Year, Carpe Diem and many others – affording students the opportunity to choose between many different social issues and find their passion.
As a recent alumna, I have mixed feelings about the 1+4 Bridge Program, the most overwhelming of all being envy. One of my favorite things about Tufts is their dedication to active citizenship, a feature that is strongly present throughout campus life - be it in the classroom, extracurricular activities, or in every day conversation. I applaud Tufts for creating a program that exemplifies the spirit of civic responsibility.
New Profit is a proud funder of LIFT
For more information on the 1+4 Bridge Program click here!
For more information on the locations and organizations click here!