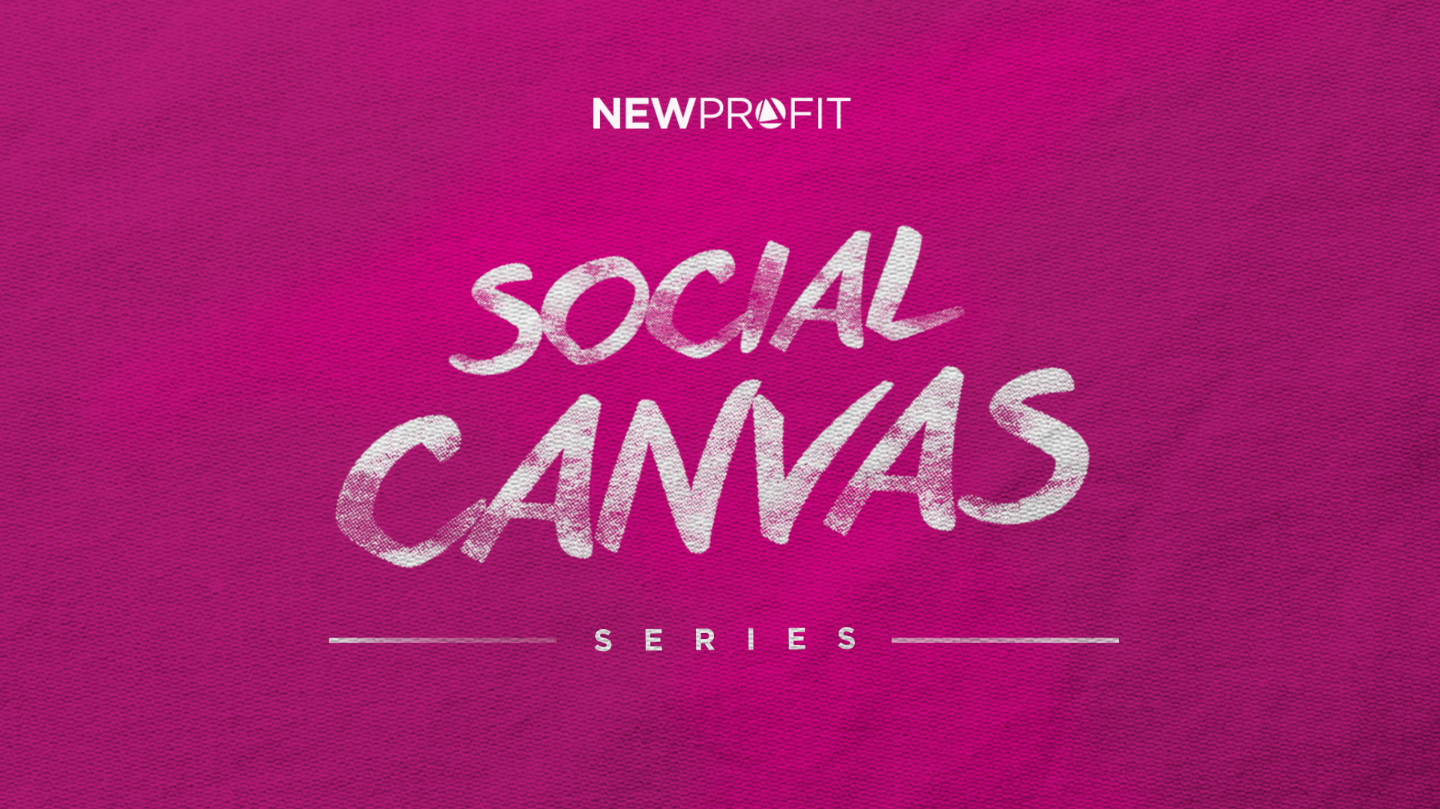 Creative expression and the arts have provided powerful fuel for social change throughout history. The Civil Rights and LGBTQ movements in America, as well as many others, have been buoyed by a wave of music and written and visual art. So was the fight against apartheid in South Africa and the ongoing effort to combat extreme poverty and famine around the globe. Art provides energy and inspiration through challenging times and helps build the collective outcry and will for change.

Over the last few years, more than ever, we've found that New Profit's community of social entrepreneurs, philanthropists, staff, and other changemakers are making dynamic use of arts and creativity to keep momentum in the fight to break down barriers to opportunity in America. Our community is at the heart of many important social movements that have taken root across the country and art will be an indispensable tool as we continue to build these movements. That's why we're launching a new campaign - #SocialCanvas - to highlight the creative expressions of artists and friends of New Profit that we believe are powerful fuel for social change.

Every day with #SocialCanvas, we aim to highlight and inspire dialogue about how creative people in our community and beyond are using arts, music, and creative expression to drive social change. Our focus will be on a few key issues that are top of mind for all of us during this challenging moment in our country: keeping joy in our work, advancing diversity-equity-inclusion, and driving systems-level change. To do that, we will look back at ways that arts and creative expression have helped us tackle these challenges in the past and exploring art and ideas leading our work to address these issues today. Here is a preview of some of the artists and creative pieces that we will share as a part of #SocialCanvas over the next few months:
New York-based photographer Kris Graves brings proximity to the people and places of his city through a powerful digital exhibit inspired by a quote from Michaela Davis: "So you live in this world that is telling you all these things...like land of the free and home of the brave. And none of it has ever been right for you. None of that has been true for your family, ever"
Designer Veronika Likacova brings to life a series of quotes from some of today's leading social impact thinkers on the themes of joy, proximity, and system change
Greeting card designer Janine Kwoh shows us how expanding the types of images and stories we see every day can help change our perspectives and move toward being a more inclusive society
Young leaders from YouthBuild USA use art and graphic storytelling to share their vision for the future of school, demonstrating the importance of youth voice and creativity in redesigning the K-12 education system
Do you know of artists who are driving social change through their work? Share ideas with us by submitting a comment below or by email (communications@newprofit.org). We also welcome you to engage in the conversation on arts and social change through #SocialCanvas on Twitter and Facebook.
Together, we can elevate the role of all artists and the importance of art and creative expression in our collective work to create breakthrough social change.