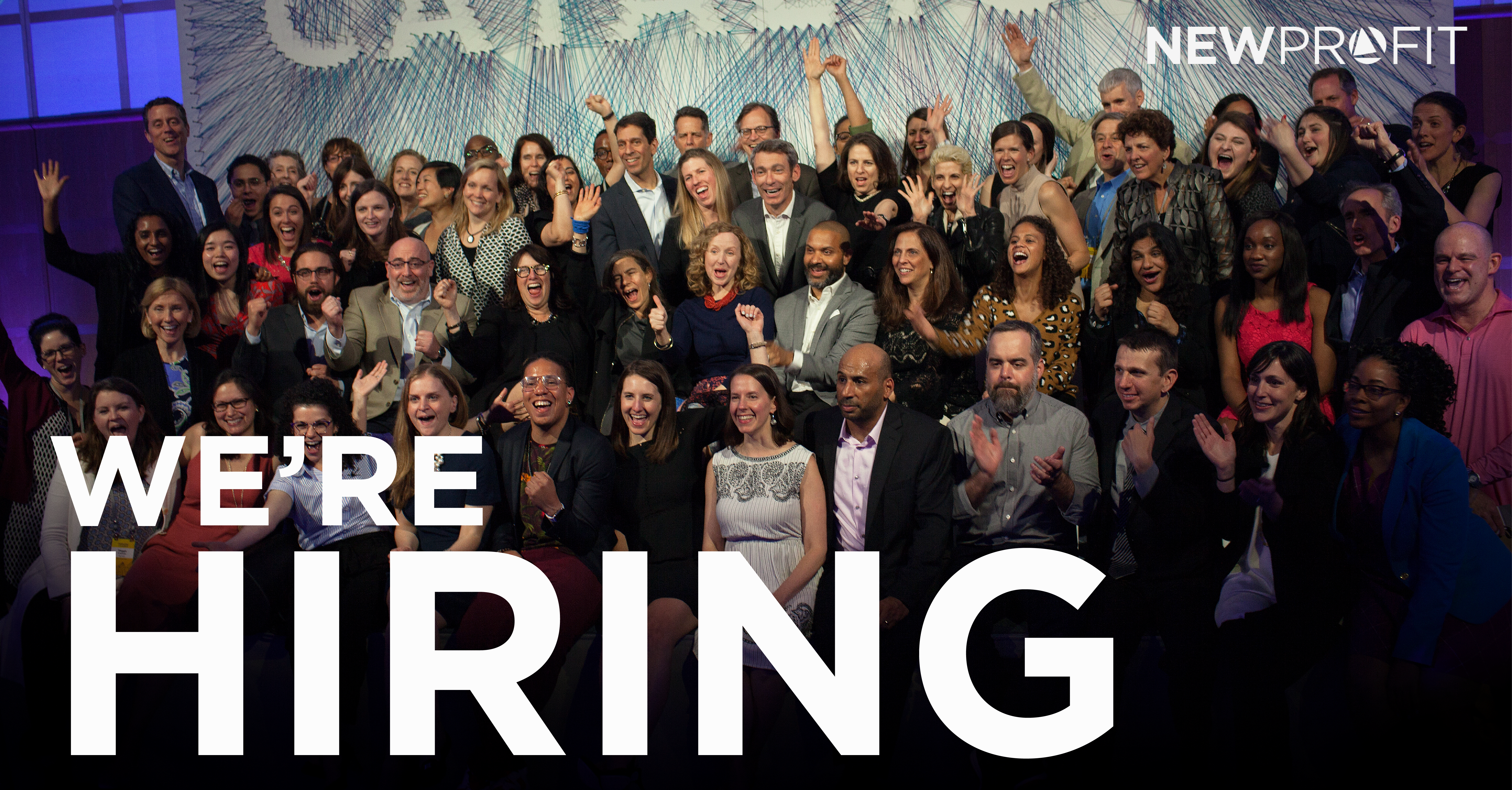 We are looking for five driven individuals to join the New Profit team this summer as part-time interns! Are you interested in contributing to and learning about the inner workings of an innovative, equity-centered, national venture philanthropy organization? Then we're looking for you!
Our internships are placed in various parts of our organization, each opportunity offering exposure to the program, external affairs, and/or operational management to help you develop skills, knowledge, and relationships to drive your career forward.
Our summer internship program will be 20-30 hours per week and provides each selected participant a $2,000 stipend. Keep reading for more information on each of the open positions and how to apply. We look forward to hearing from you!
---
Accelerators
The New Profit Accelerator Program identifies, connects, advises, and invests in diverse social entrepreneurs who are creating innovative solutions to persistent problems in our country. The program is consists of three cohort model programs: Proximity engages innovative social entrepreneurs of color; Unlocked Futures unleashes the expertise of social entrepreneurs who have been directly impacted by the criminal justice system; and Civic Lab is a nonpartisan effort backing visionary leaders building civic trust in America.
As an intern on the Accelerator team, you will assist in pipeline development, field research, portfolio measurement and support the team in executing Accelerator programming activities. This role will allow you to practice your skills in research, analysis, and organization.
Click here to read more and apply!
Communications

The Communications team at New Profit engages on a daily basis with every part of the organization, collecting content from various teams, packaging and sharing across a number of digital platforms and driving the external understanding of New Profit's model.
Through an internship with the Communications team you will sharpen your skills and gain deeper understanding in numerous areas including writing (both long-form and social media), communications strategy, and utilization of communications methods as fundraising tools.