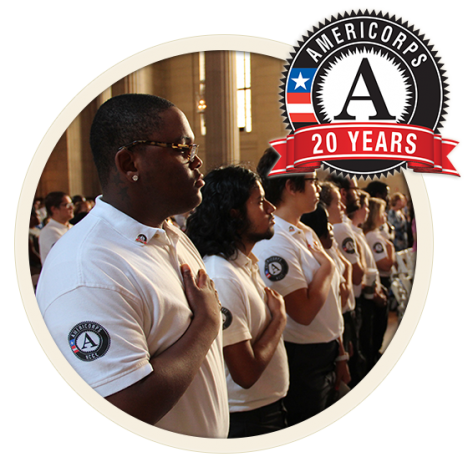 As AmeriCorps celebrates 20 years of service, we will be spotlighting a national service alumnus each day this week. These alumni have each received AmeriCorps Alums National Leadership Awards for driving national and global social movements.

AmeriCorps alumni are the backbone of social enterprise in America, providing nearly 1 billion hours of service since the founding of AmeriCorps in 1994 at over 25,000 sites. To continue harnessing the power of national service volunteers, AmeriCorps Alums, the only national organization supporting alumni of all AmeriCorps programs, connects alumni to the ideas, resources, and people who support a lifetime of service.

Today's spotlight is dedicated to: Mona Mowafi, Co-Founder & President, RISE Egypt

On September 8, 2014, Mona was named one of "AmeriCorps Alums 20th Anniversary Leadership Award Winners."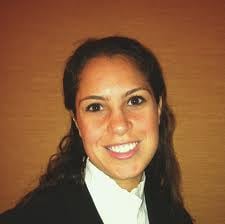 Mona (service began in 1999, Latin American Youth Center, Health Educator in Washington D.C.) is Co-Founder and President of RISE Egypt, an organization mobilizing the global Egyptian diaspora and its networks to invest in social entrepreneurship for development in Egypt. Mona was also Co-Founder and President of Egypt NEGMA from 2011-2013, and was Chair of its 1st Annual NEGMA Conference and Impact Egypt! Social Innovation Competition. She was awarded a global health research award for emerging leaders by the Global Health Council in 2011, and was recently awarded the Judith O'Connor Award for emerging nonprofit leaders from BoardSource. Mona holds a doctorate in social epidemiology from Harvard University where she also worked as a research fellow for two years planning her current work in global development practice, research, policy and service. Mona says "it is through service that we gain a deeper understanding not only of the communities around us but also of ourselves."

For more information about the AmeriCorps 20th Anniversary click here.

New Profit is proud to have several of its portfolio organizations affiliated with AmeriCorps.