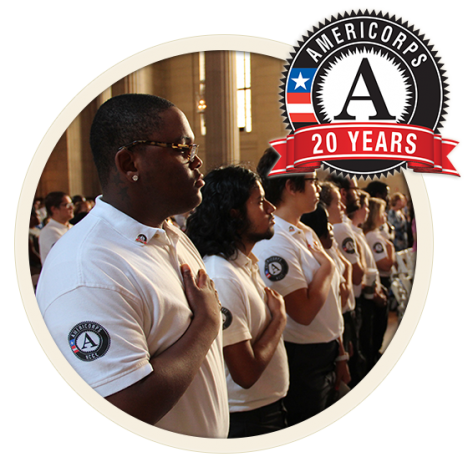 As AmeriCorps celebrates 20 years of service, we are spotlighting a national service alumni each day this week. These alumni have each received AmeriCorps Alums National Leadership Awards for driving national and global social movements.

AmeriCorps alumni are the backbone of social enterprise in America, providing nearly 1 billion hours of service since the founding of AmeriCorps in 1994 at over 25,000 sites. To continue harnessing the power of national service volunteers, AmeriCorps Alums, the only national organization supporting alumni of all AmeriCorps programs, connects alumni to the ideas, resources, and people who support a lifetime of service.

Yesterday we spotlighted Sondra Samuels. To see the piece click here!

Today's spotlight will be dedicated to: Brandon Cardet-Hernandez, Principal at Urban Assembly Bronx Academy of Letters and Co-Founder of Project Nathanael

On September 8, 2014, Brandon was named one of "AmeriCorps Alums 20th Anniversary Leadership Award Winners."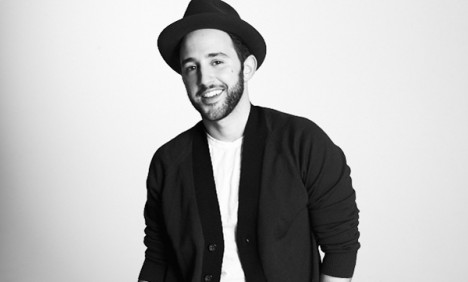 Through AmeriCorps and the New York City Teaching Fellows program (service began in 2007), Brandon strengthened his passion for social justice by focusing his work on equity and access in education. Brandon has experience as a teacher, as the Director of Strategic Initiatives under Chancellor Dennis Walcott (NYC Department of Education), and now as a principal in the South Bronx at the Urban Assembly Bronx Academy of Letters. Among other activities, he has led student organizations like the school Gay-Straight Alliance and Student Government and developed deep and rich relationships with students and families, leading to students' impressive gains in and outside of the classroom. Brandon is committed to service in education because, he says, "when we strategically nurture young people, we are fighting against racial and economic injustice, leading us to develop the next generation of thoughtful, caring, ambitious and service-minded global citizens." Brandon also co-founded Project Nathanael, a nonprofit that has developed and supported a tuition free, co-ed school in Port-au-Prince, Haiti.

New Profit is proud to have several of its portfolio organizations affiliated with AmeriCorps.