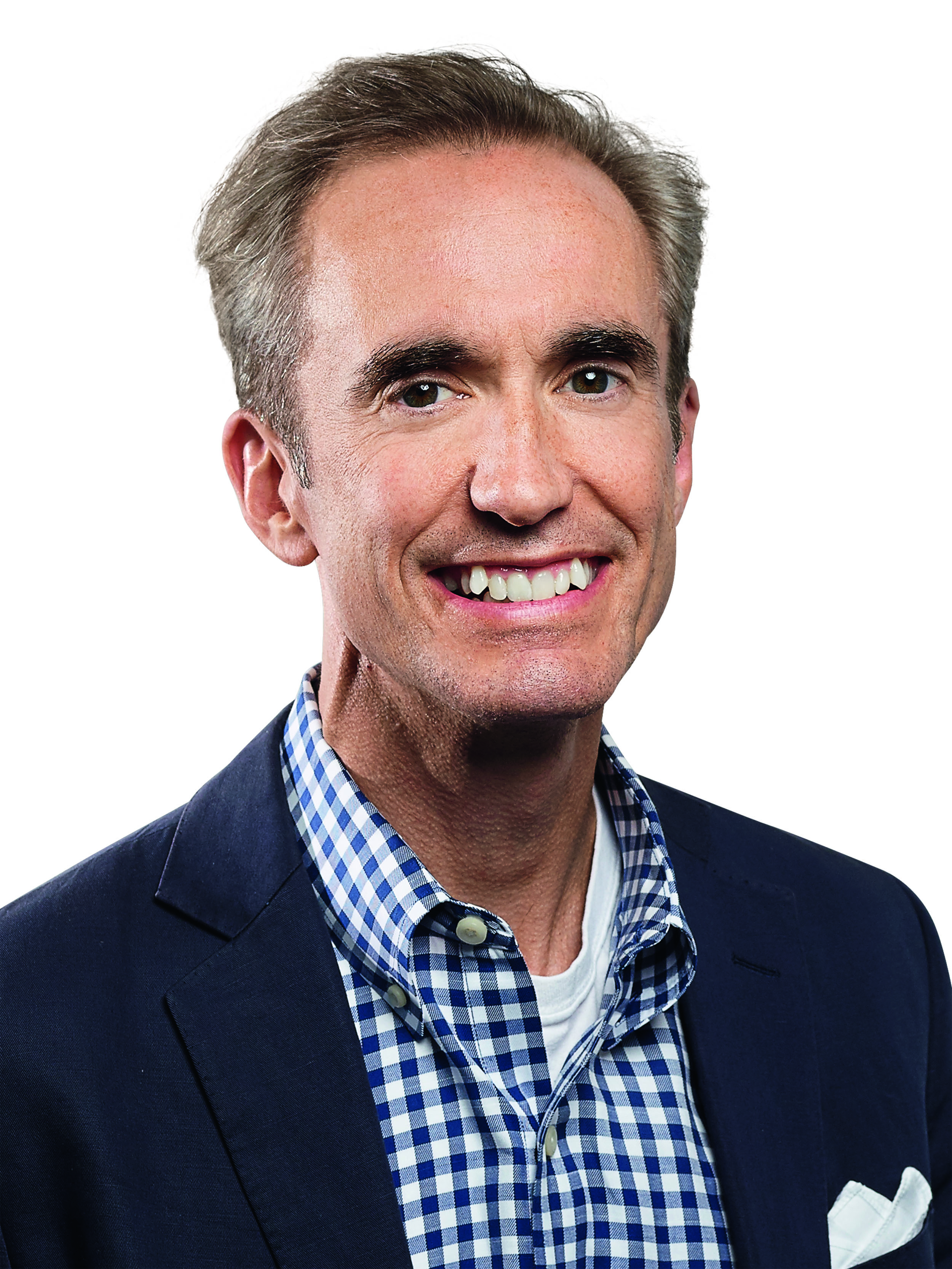 Colin Gillespie, the former President of LEGO Education, North America, has joined New Profit, the pioneering Boston-based venture philanthropy fund, as Executive in Residence (EIR). In this pro bono role, he engages in due diligence with pipeline organizations, serves as an Advisory Committee member for the selection of these investments, acts as a thought partner across various New Profit initiatives, and provides mentorship and coaching to talent.
The EIR program at New Profit integrates senior executives from across sectors into New Profit to provide pro-bono support to one or more programmatic areas or the organization as a whole. EIRs have an opportunity to work on the cutting edge of social innovation, contributing to New Profit's mission to break down the barriers that stand between people and opportunity in America.
Until December 31st, 2016, Colin oversaw LEGO Education US and Canadian market growth, with the goal of driving an innovative shift in the learning culture and opportunities for students throughout their education. He served on the Global LEGO Education Leadership Team to jointly determine, monitor, and shepherd a worldwide strategic approach. Under Colin Gillespie's direction since 2013, LEGO Education North America successfully transitioned from a joint venture and moved to a new US headquarters in Boston, Massachusetts. In the process, Colin opened an inspiring urban office space, recruited a talented and diverse new national organization, energized education partnerships, and developed the necessary foundation for US education industry impact. Before moving on, Colin initiated critical market targeting and product focus pilots, initiatives essential to the success of the LEGO Education strategy to enable more students to succeed.
Colin served in a variety of leadership roles over 17 years at The LEGO Group within national and multinational markets. Before taking the leadership of LEGO Education in 2013, Colin developed the long-term marketing strategy for The LEGO Group's prioritized expansion in Brazil. Prior to this, he was Vice President and General Manager of Direct to Consumer Europe in Munich, Germany, where he led the comprehensive scaling up of The LEGO Group's branded retail stores and e-commerce channel in the total EU region. Colin has also served as Head of Marketing for The LEGO Group's Global Direct to Consumer Division, where he established multichannel marketing strategies across 24 countries including launching LEGO branded direct sales in South Korea. With further sales and marketing leadership roles in the US and the Europe in the early 2000s, Colin leveraged a passion for customer understanding that can be traced back to his first LEGO role as a Brand Manager, where he focused on successfully launching the LEGO BIONICLE franchise.
Colin has thrived on providing and supporting learning opportunities for children around the globe. He is passionate about education and enabling students to develop the hands-on skills needed for a lifetime of creating, solving, and contributing to society.
Colin holds a master's degree with distinction in Business Administration (MBA) from Wake Forest University (2000) and he earned his undergraduate Bachelor of Arts in English from the University of North Carolina at Chapel Hill (1989).
Colin splits time between Boston and West Hartford, Connecticut with his wife Ginger, daughter Catie (16) and son Ford (12). Colin enjoys cycling and was a participant in the Pan Mass Bicycle Challenge for Cancer for multiple years. He has acted as Senior Warden for his Episcopal Church and his other interests include running, antiques, spy novels, golf, art, travel, spending time with his family, youth coaching, and volunteering with an eye on social change.
UPDATE: Colin will be representing New Profit at an exciting upcoming event - My Pen, My Word, My Future - hosted by Boston Public Schools and other partners. Please see the flyer below for details.