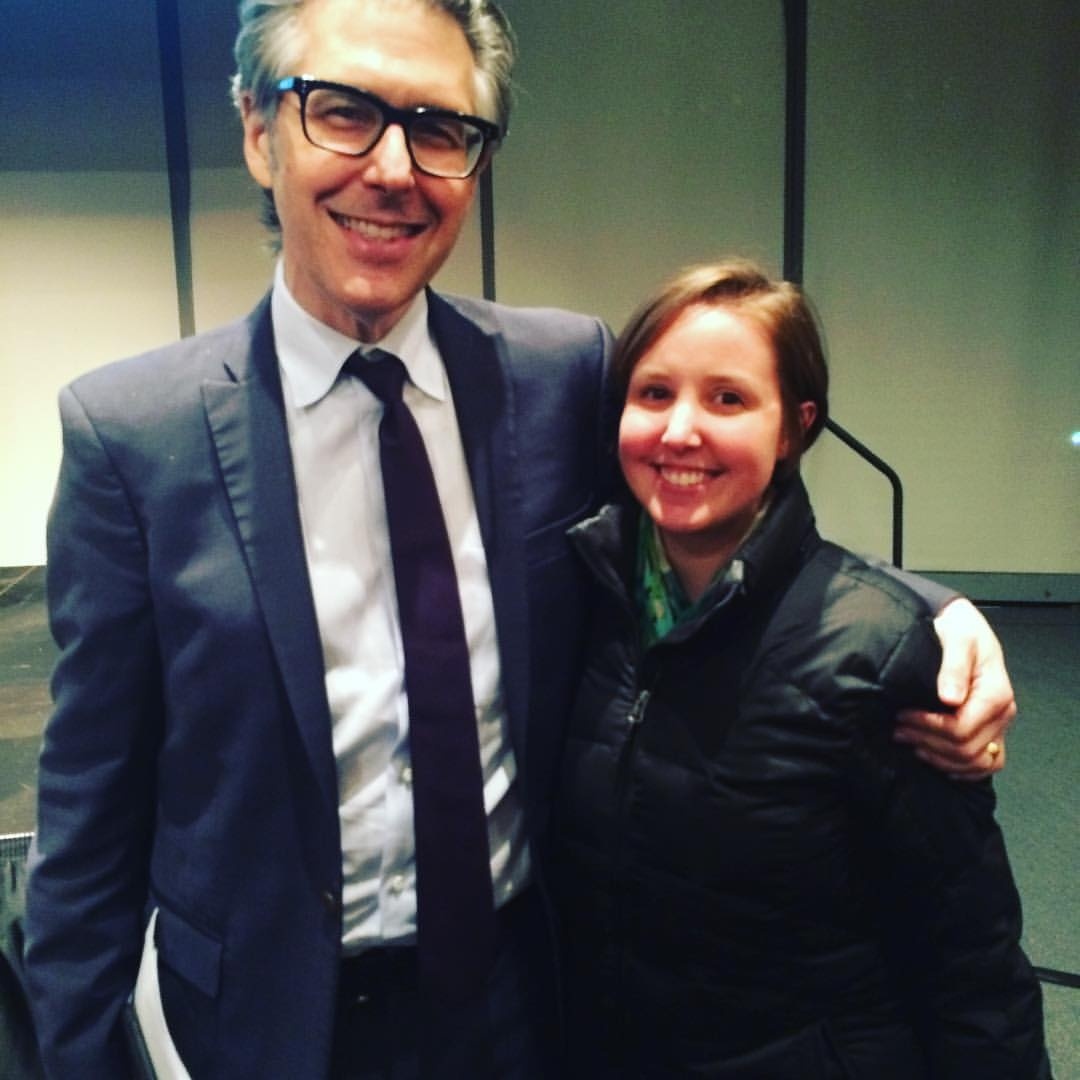 What is Faces of New Profit? It's a spotlight on members of the New Profit community, why they do what they do, and who they are. This week, we talk to Sheeren Bellinghausen...
What is your role at New Profit?
I'm a Senior Development Associate for the Learn to Earn Focus Fund.
What motivated you to work at New Profit/in the social sector?
Not fully aware of the community that I was stepping into, I got a job my senior year of college at the Baton Rouge Boys and Girls Club as an AmeriCorps Member. That year, paired with my year of service as a City Year Boston Corps Member, showed me how I could serve my community and my country through public service and the nonprofit sector. While at New Profit I have been able to capitalize on and expand my interest in philanthropy and why people give, and work daily alongside inspirational and creative social entrepreneurs.
What is the most surprising thing about you?
Besides that I grew up in Louisiana ("Where's your accent?") or that I beat childhood Leukemia (really makes you appreciate hair), you might not be able to tell at first glance that I have total recall of dance choreography of boy band music videos from the late 90s - early 2000s, and any musical my sister and I had on repeat (West Side Story, Bye Bye Birdie, Newsies). I also really love Randy Newman's music (I know, right?).
What is on your bucket list?
Visiting every Presidential Library and national park in the United States would be neat.
Describe yourself in three words.
Hungry. Freckled. Short.
What is the theme song of your life? Or Name a few songs that make up the soundtrack of your life.
This is not a fair question. However, I've always tried to have a Top 5 Records in my back pocket when this question comes up:
Graceland - Paul Simon
The Colour and the Shape - Foo Fighters
Pet Sounds - Beach Boys
Stop Making Sense - Talking Heads
Bernstein Plays Brubeck Plays Bernstein - The Dave Brubeck Quartet
Honorable mention - Hamilton, just because, and anything my dad has played on.
I've also found how motivating listening to great film or television scores can be when working - anything John Williams, Hans Zimmer, Trent Reznor/Atticus Ross, and the scores for films like The Assassination of Jesse James By The Coward Robert Ford, Swiss Army Man, and the television show The Knick, to name a few.
Now for my list of favorite podcasts...
What inspires you/keeps you going in this work?
My niece and my nephew - the future is theirs, and I want the things I do today to make it better for them. And my husband, who makes sure I get out of bed every day, and tells me I can.
What is your favorite book?
Default will likely always be The Great Gatsby, but I just finished David Carr's The Night of the Gun, and am almost done Ta-Nehisi Coates' The Beautiful Struggle. I'm open to suggestions to fill out the rest of my 2017 book list!
What's your favorite movie?
The Assassination of Jesse James By The Coward Robert Ford (see above), Annie Hall, and because my husband and I saw it on our first date, Metropolis.
Who in your life has had the greatest influence on who you are today?
There are a good amount of great people that have pushed me along, but my Uncle Larry and Aunt Valerie have always been great role models for me, professionally and personally. There are no words to describe how great they are - you'd just have to meet them yourself. If you ever find yourself in east Tennessee, I'm sure they'd love to have you.