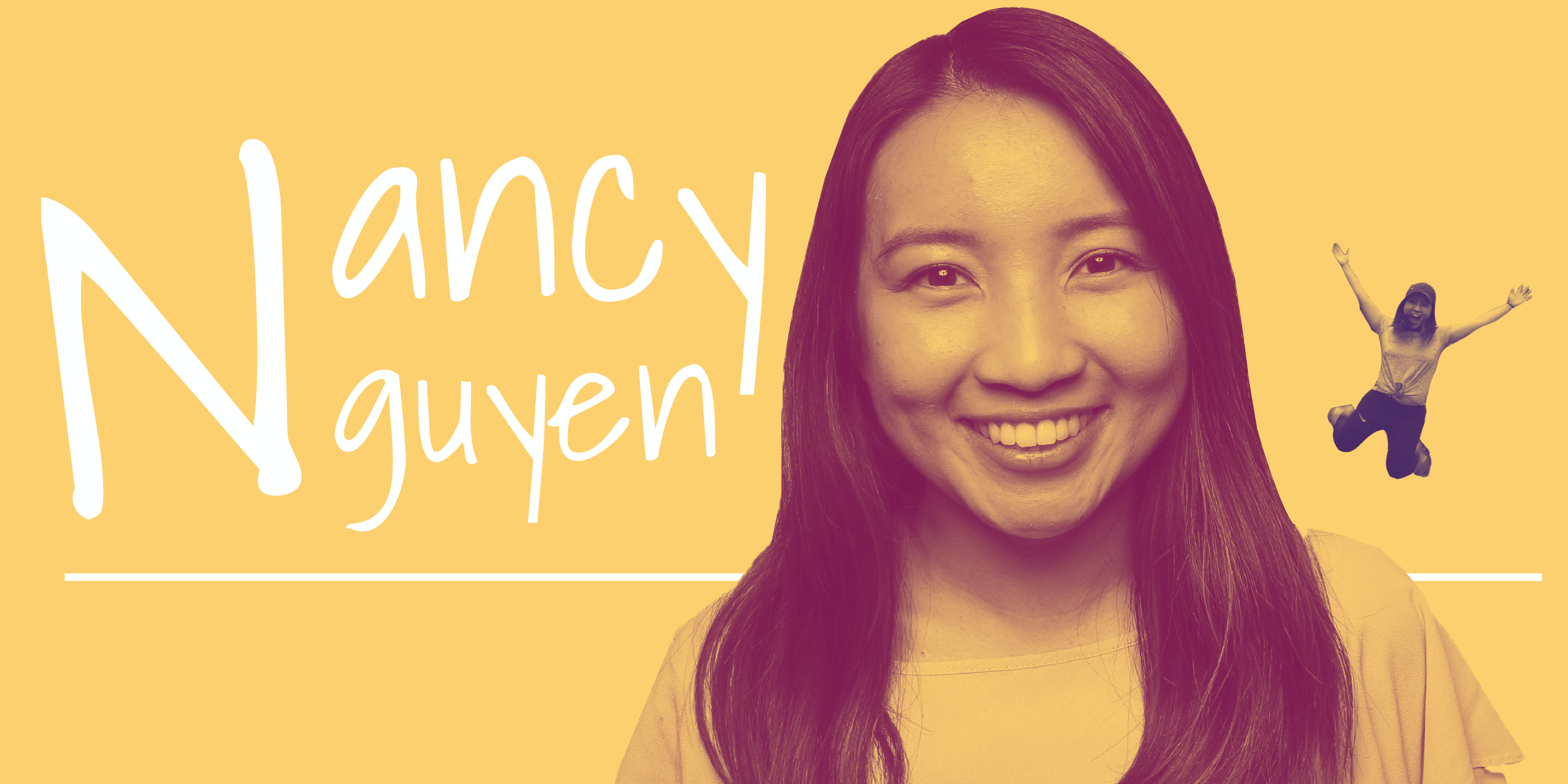 ---
What is Faces of New Profit? It's a spotlight on members of the New Profit community, why they do what they do, and who they are. This week, we talk to Nancy Nguyen!
What motivated you to work at New Profit and/or in the social sector?

Joining a youth leadership program in high school encouraged me to think more deeply about human well-being and justice. Some of my favorite learning memories were having conversations with my neighbors as part of a community assessment project, touring colleges with my peers and mentors, and attending youth summits filled with great energy. The opportunities to build connections, engage in trainings and educational programming, and participate in strategy making as a young person resulted in my growing curiosity about the roots and journeys of people and places that invest in this work.

Kicking off my career in youth development and mentoring spaces, combined with my studies in public health and macro social work, helped me to recognize how having a supportive and strategic community can make all the difference in the adventure of driving social change. I consider it an adventure because it can be (or rather should be) challenging and uncomfortable, yet filled with hope and beauty. I believe it's so important to find good adventure buddies who are there for the journey to help think through ways to grow, and commit to cheering you on through seasons of ups and downs. Yay for building strong relationships! The way that New Profit comes and works together inspires my head and heart, and I'm grateful to be apart of the team.

What are a few things that are on your bucket list?

I'd love to explore Vietnam and eat all of the food with my grandma, collect as many National Park Passport stamps as I possibly can #adventureforever, and say hello to a kangaroo.

What is the theme song of your life? Or name a few songs that make up the soundtrack of your life.

I looked to my music app for my most repeated songs, and found that the top three are: Joy by VaShawn Mitchell, Shadowfeet by Brooke Fraser, and Còn Thương Rau Đắng Mọc Sau Hè by Như Quỳnh. The Vietnamese song is about family, sweet memories, and bitter vegetables growing in the backyard -- ah, the simple things.

What is your favorite quote?

I'm having a hard time deciding between "you are greatly loved" and "live, love, laugh." Okay, definitely the second one.