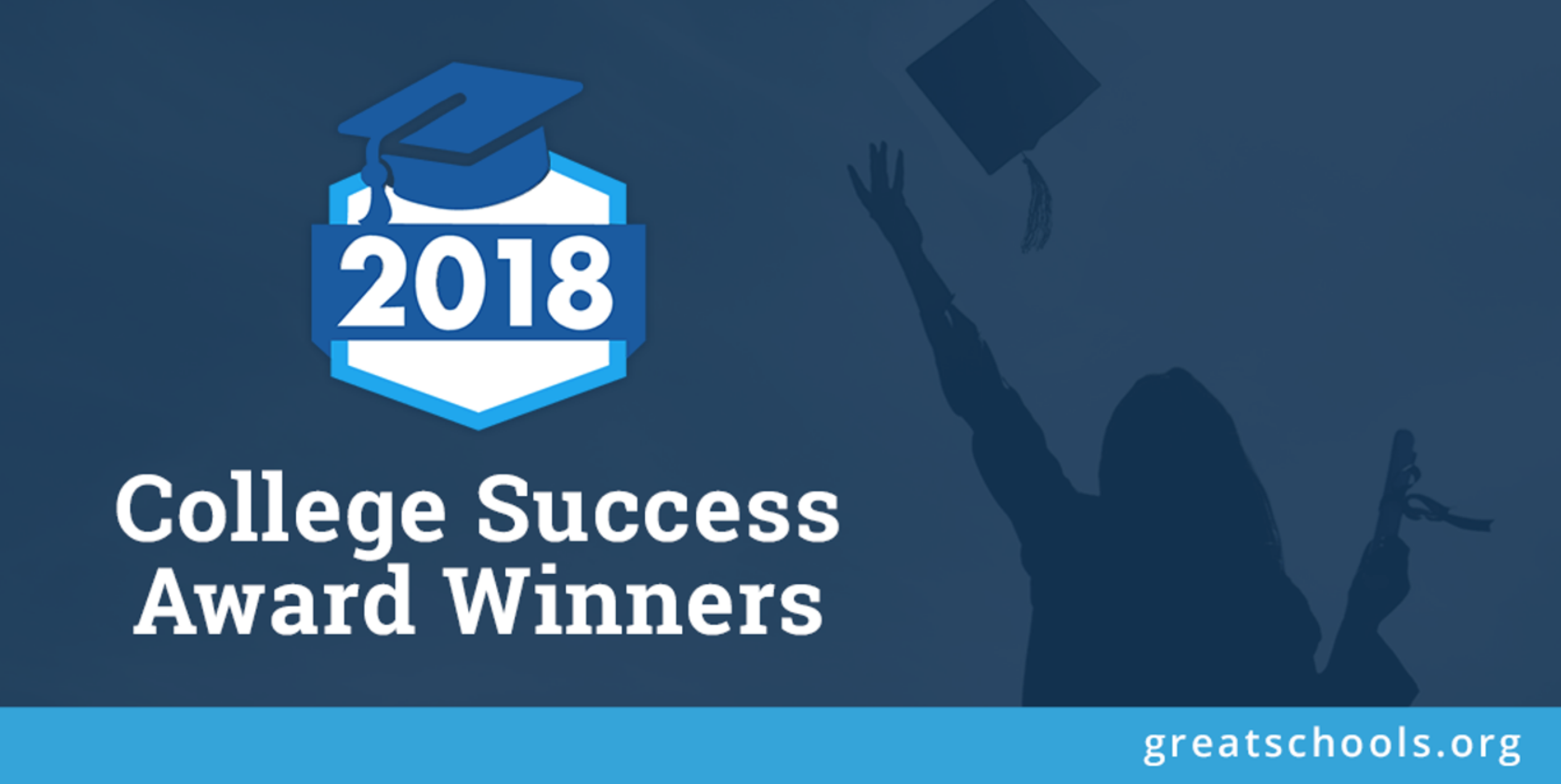 Yesterday, GreatSchools launched the College Success Award—the first of its kind—that recognizes 814 schools across nine states that excel in ensuring students prepare for college, enroll in college, and succeed once they get there. GreatSchools has launched this new award with the support of New Profit, a national venture philanthropy organization, and a consortium of foundation funders.
We are proud to have supported and collaborated with GreatSchools in making this important initiative a reality.
The College Success Award-winning high schools stand out based on school-level postsecondary data collected and shared in nine states (AR, CO, FL, GA, KY, IN, MI, MO, and OH). The College Success Award-winning schools have a successful track record of graduating students who later enroll in two- or four-year college, are ready for college-level coursework and persist into their second year, according to available data from each state.
In addition to shining a light on high schools that succeed in preparing students to enroll in and stick with college, the Award aims to build a demand for college success—not simply traditional measures of preparedness—in our high schools. The Award also underscores the need to make data available to education leaders, advocacy organizations, policymakers, parents and community leaders so we can see the success and find schools that are preparing students to enroll in and be successful in college.
Click here to learn more about the College Success Award, see the list of winning schools, and learn about promising practices from Award-winning schools across the country.
Interested in learning more about why the College Success Award is such a breakthrough? Click the following links to read three articles in The 74 that have been released surrounding the report:
The 74

covered the release

in an exclusive article, acknowledging participating states for publishing the data and calling out the best practices of award-winning schools.

Reporter Richard Whitmire penned another take, calling the report "one of the the most important education reports in years."

Another essay, written by Samantha Olivieri, Chief Strategy Officer for GreatSchools, provides more context on the data landscape and why states can make a real difference by providing this critical information for parents.
New Profit is proud to have partnered with GreatSchools to seed the idea for the College Success Award and to have brought together a set of incredible partners to bring the idea to fruition. J.B. Schramm, Managing Partner at New Profit, said:"By the year 2020, 65% of all jobs will require a college degree or credential, far above the 47% of Americans who have one today. The College Success Award-winning schools are leading the charge to change this reality by providing their students with a strong foundation to get into and stick with college."