Here's a wrap-up of just some of the news New Profit and its portfolio organizations made this week:
NEW PROFIT:

Tripp Jones, Managing Director at New Profit, and Molly Baldwin, Founder and CEO at Roca Inc. were on the Dollars & Change program on Sirius XM radio on Thursday. They discussed the Massachusetts Juvenile Justice Pay for Success initiative. "Dollars and Change," Wharton Social Impact Initiative's own weekly segment on SiriusXM's Business Radio. Each week, the program "will highlight the individuals and organizations who are using their business smarts to change lives. Hear from a range of passionate voices—from entrepreneurs solving social problems to business students engaged in innovative projects, celebrities-turned-impact investors to top-level executives from iconic brands."

CURRENT PORTFOLIO ORGANIZATIONS:




Gazette Xtra: YouthBuild reps to visit Washington, D.C. "Candelaria Diaz and Ike Lee will be among more than 100 fellow students from YouthBuild programs nationwide to advocate for increased federal dollars to support YouthBuild USA. The program reconnects low-income young people ages 16 to 24 without a high school diploma to education and employment."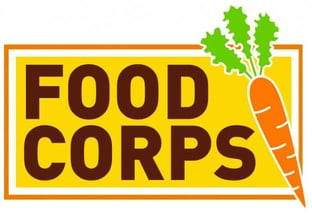 US Politics Today: First Lady Michelle Obama, school children, and FoodCorps leaders to plant sixth annual White House kitchen garden "This year, Mrs. Obama is inviting the founders of FoodCorps and six FoodCorps service members to join her at the garden planting. FoodCorps is part of the AmeriCorps Service Network. This nationwide program is dedicated to teaching children about healthy food, how it grows, and where it comes from, and ensuring they have access to these foods each and every day."


TruthAtlas: Help for Dyslexic and Learning Disabled Students From Those Who've Been There David Flink, chief empowerment officer and cofounder of Eye to Eye, meets with fifth and sixth graders as well as college students who have dyslexia. "David and his colleagues at Eye to Eye learned over the years that one of the most effective ways to help mentors and mentees engage with each other is through art projects–what he calls 'Art Room.' 'We use the art as a way to have a conversation,' he explains...'What those art projects do is allow the mentor to sit down and find language to describe with a mentee, who's maybe ten years younger, how they're able to learn.'"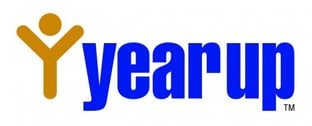 FORTUNE: Trust the private sector, not Washington, to get job training right A juxtaposition of wasteful federal spending with Year Up's success in seeding models that actually work to train graduates for jobs that not only pay decently, but also exist in large supply. The Portman-Bennet bill, the CAREER act, is acknowledged and described as "a good start, and a rare instance for both parties coming together to move this very economy forward". The CAREER act is creating pay-for-success pilot programs – and requiring existing programs to train for jobs that are actually in demand by industry.


Washington Post: We aren't doing enough to help veterans transition to civilian life "The Washington Post and Kaiser Family Foundation conducted a nationwide poll of veterans from the wars in Iraq and Afghanistan, revealing the profound and enduring effects of these conflicts on the 2.6 million who have served." The article mentions The Mission Continues as doing work that is "critical to addressing the needs of transitioning veterans."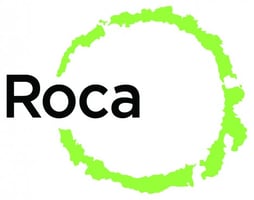 The New York Times: Tackling Mass Incarceration In the Fixes column, Dax-Devlon Ross profiles Molly Baldwin and Roca. The organization is described as "the most ambitious pay-for-success experiment in the United States." To learn more about how New Profit is involved in the pay-for-success initiative click here.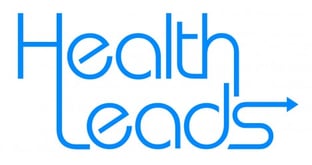 American Public Media's Marketplace: What to do when healthcare isn't enough (AUDIO & TEXT) "How can doctors keep people healthy when they have almost no control over what happens outside the four walls of the hospital? It's the edge of the healthcare world." That is where Health Leads comes in to fill this gap. Health Leads works with "20 providers, serving some 15,000 families. Kaiser Permanente, one of the top health systems, has several pilot programs, including one in Oregon where ambulance staff act more like social workers – helping solve would-be domestic problems, and avoiding trips to the ER." Founder of Health Leads, Rebecca Onie, says that "hospitals either must drive down costs, or face what could be crippling financial penalties. Healthcare executives must leave the medical map behind and head out for the uncharted territory".

PAST PORTFOLIO ORGANIZATIONS:




The Guardian: How tough, young teachers are campaigning for social change A look at Teach First, the national charity founded in 2002 to tackle educational disadvantage, which is now "well known for its leadership development program, where graduates commit to spending at least two years teaching in a challenging UK school." There appears to be a trend forming where graduates of Teach First are now starting up their own social enterprises, such as "Enabling Enterprise", and "The Girls' Network". One graduate states: "Perhaps being part of an ambitious national charity that has grown quickly makes us more confident in starting up. But for each of us it's the personal experiences of both the frustration and excitement of the classroom that leads to the conviction that there is something more to do to support those pupils in reaching their potential."