Here's a wrap-up of just some of the news New Profit and its portfolio organizations made this week:
NEW PROFIT:
Fast Company's Co. Exist: 7 Reasons For Social Innovation Optimism New Profit Managing Partner, Kim Syman, points to seven key drivers that will take social enterprises from small-scale progress to full-scale impact. "The past few decades have taught us that even the most promising social innovations face slim odds of breaking through. What's notable today is that we are now seeing pathways from small-scale progress exemplified to full-scale impact with the potential to meet the huge needs that still exist among our fellow citizens. I believe seven key drivers can take us there."
Social Impact Exchange: A Moment in Time – Is the Nonprofit Sector Ready to Grab the Brass Ring? Lisa Jackson, Senior Advisor for New Profit and the Co-Founder and Principal of Jackson-Ellis Associates, an emerging philanthropic advising practice, blogs about this year's Social Impact Exchange Conference: "As I have listened to sessions at this year's Social Impact Exchange Conference looking for something to write this blog about, I am struck by the fact that I keep hearing about this being 'a moment in time' for the sector. From Heather McLeod Grant's session on networks as the future for scale and impact in the sector, to the panel on Black Male Achievement and the pitches by organizations like Expeditionary Learning and the Center to Advance Palliative Care, we seem to collectively believe that this is a moment in time ripe for opportunity to knock the ball out of the park when it comes to scale."
New Profit: America Forward: Senate Easily Passes Workforce Development Act Deborah Smolover and the team at America Forward, a nonpartisan policy initiative of New Profit, take a look at the implications of the recent Senate passing of the Workforce Innovation and Opportunity Act (WIOA), which includes a Pay for Success option and other key provisions: "America Forward and the America Forward Coalition worked closely with Senators Rob Portman (R-OH) and Michael Bennet (D-OH) and Representative Susan Brooks (R-IN) on the Pay for Success language included in WIOA and referred to as "pay-for-performance" in the bill. The language included in this bill is a reflection of our previous efforts with these champions on the CAREER Act and the SKILLS Act that would incentivize pay for performance contracts and arrangements by allowing local workforce boards to reserve up to 10 percent of their funding toward these efforts."
NationSwell: 7 Key Drivers to Turn Social Innovation into Success Kim Syman, New Profit's Managing Partner, talks about how being optimistic about social innovation can boost American progress: "Today's headlines are flooded with news of high poverty and unemployment rates, failing schools and political gridlock. But American innovation has painted a bright spot in an otherwise grim picture with the help of community leaders, social innovators and entrepreneurs. Though chances of making it big in social innovation are far and few between, the sheer amount of ambition to drive national progress gives Americans a renewed sense of hope and something to look forward to, according to social innovation expert Kim Syman."
CURRENT PORTFOLIO ORGS: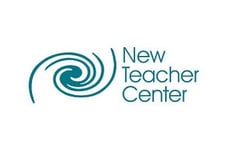 PR Newswire: Torsh Inc. and New Teacher Center Launch "Ask a Mentor" powered by Torsh, a pioneering "just in time" synchronous remote mentoring service "Torsh Inc., a provider of video based reflection, observation and coaching solutions, and New Teacher Center (NTC), a national nonprofit focused on improving student learning by accelerating the effectiveness of new teachers and school leaders, have launched a beta version of "Ask a Mentor" powered by Torsh (www.askamentor.org), a new mentoring service for teachers. This offering provides teachers with "just in time", on-demand access to expert mentors who will provide them with quality feedback and support along with suggestions for how to continually improve their practice. The full launch of Ask A Mentor will occur in late August 2014, to coincide with the beginning of the school year."


AVANCE: Commitment to Action Announced at Clinton Global Initiative "At the Clinton Global Initiative Annual Meeting in Denver, AVANCE President and CEO Rick Noriega announced the organization's Commitment to Action: a plan to impact Rio Grande Valley families by offering centralized, comprehensive family support services through innovative partnerships with other nonprofits. The commitment is projected to serve 4,000 Texans in the first three years and create 24 jobs in a region with 10.8 percent unemployment."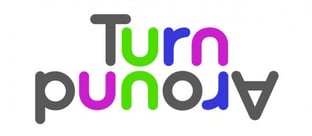 GradNation: Designing schools to keep children on the path to graduation Dr. Pamela Cantor, CEO of Turnaround for Children, talks about the importance of fortified environments for student success: "Many children in our nation's schools, particularly those who are growing up in poverty, are experiencing a storm of events – a perfect storm – but we can see it coming in a recurring and predictable pattern. We can intentionally build fortified environments for teaching and learning to mitigate the stress that impacts how children fare in school – fortified to reduce stress; fortified to promote strong connections to adults, peers, families and communities; fortified to aggressively address academic recovery; fortified to deliver rigorous and engaging content; and fortified to promote attributes common among all successful students."


ABC: YouthBuild students celebrate in Biddeford [VIDEO] "Family and friends celebrated the YouthBuild students' accomplishments. Their education included preparing the general equivalency exam, workforce training and construction work. U.S. Sen. Susan Collins served as their graduation speaker." Watch Sen. Collins speech here.

USGBC: Partnering to advance youth-led community sustainability and green jobs Dorothy Stoneman, CEO and founder of YouthBuild, announces that "USGBC and YouthBuild are partnering in communities across the country to leverage and uplift our youth...There are many opportunities for the USGBC community to join with YouthBuild to create systematic changes in the way affordable housing is built and ensure that our nation's youth lead that movement."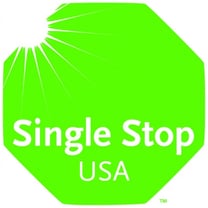 Fast Company's Co-Exist: Coming Soon: An Amazon.com For Social Services "For every person who takes advantage of government programs such as federal aid for college or food stamps, there are many who need them but don't. Billions of dollars in government resources are left on the table...This week, Single Stop announced that it's building software that will let clients conduct online self-screenings for government and community resources, including food stamps, Medicaid, student financial aid, and food pantries. They can still come in to Single Stop locations if they need extra help. But once it's up and running, a visit to the Single Stop self-screening website will be all some people need."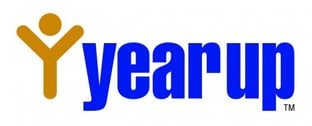 PBS: Year Up raises employment odds for young adults by teaching job-ready skills "Year Up, a career development program for urban young adults, starts with a six-month crash course in job skills like accounting and the value of self-presentation, followed by a paid internship designed as entree to a secure, well-paying job. Economics correspondent Paul Solman revisits the program to see how trainees have fared during the recession." Watch here.

Year Up: MDC Partners, Microsoft, salesforce.com and Symantec Name Year Up as Key Partner in Commitments to Young Adults at CGI America "Recognizing Year Up's leadership in connecting young adults with meaningful careers, leaders from MDC Partners, Microsoft, salesforce.com and Symantec are partnering with Year Up to make Clinton Global Initiative (CGI) Commitments to Action at the CGI America. At the 2014 CGI America meeting, Former Secretary of State Hillary Rodham Clinton announced Job One, a major set of commitments focused on improving job pathways for youth in the United States. Ten leading companies — including four Year Up partners — joined Secretary Clinton on stage during the plenary 'Charting a New Course: Education and Employing America's Future Leaders' to share their commitments to expand pathways to work for young people."

Bellwether Education Partners: The Policy Playbook for Personalized Learning The Policy Playbook is designed to help state and local policymakers identify the policy changes needed to expand access to personalized learning. Right now there remain so many barriers to expanding these models that scale is unachievable. These include cost, seat time requirements, accountability metrics and frankly, a lack of awareness around how to implement personalized learning. The Policy Playbook highlights a number of emerging models, including New Classroom's Teach to One: Math, that "meaningfully shift the structure and organization of schooling in order to reimagine the classroom itself" and have the potential to improve student outcomes by providing support in areas that students struggle and accelerating their progress in areas they excel.
PAST PORTFOLIO ORGANIZATIONS:




Wall Street Journal: Salesforce.com Foundation Makes CGI America Commitment to Action to Expand Youth Employment Opportunities "The Salesforce.com Foundation today announced that it will commit $6 million as part of a new effort to expand youth employment opportunities. This Clinton Global Initiative (CGI) Commitment to Action is included as a part of Job One, a major set of commitments announced by former Secretary of State Hillary Rodham Clinton at this week's 2014 CGI America meeting. By expanding partnerships with Genesys Works and Year Up, the Salesforce.com Foundation will support the creation of 400 new internships and 150 new post-internship placements for youth."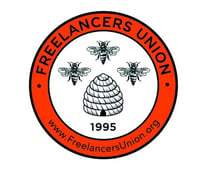 Freelancers Union: The benefits we need for the lives we want At The Clinton Global Initiative, Sara Horowitz of Freelancers Union announced the organization's new National Benefits Platform, which will help the country's 42 million independent workers get the security and stability they need to live the lives they want. "The National Benefits Platform will enable freelancers across the country to access a suite of curated, freelancer-focused benefits, including: 401(k) plans; Health insurance; Dental plans; Disability insurance; Term life insurance; Liability insurance...and more benefits to come."