Here's a wrap-up of just some of the news New Profit and its portfolio organizations made this week:
NEW PROFIT:

Huffington Post: What If Every Business Is a Social Business? This article compliments a post by Deb Mills-Scofield called "Every Business Is (Or Should Be) a Social Business". It argues that "by focusing on each individual business model element and the model's overall impact to create outputs that support sustainable outcomes, perhaps our social entrepreneurs can help society break down this tired, man-made wall between social and non-social businesses." New Profit is highlighted in the article as "an emergent leader in fueling the future of social entrepreneurship."
CURRENT PORTFOLIO ORGS: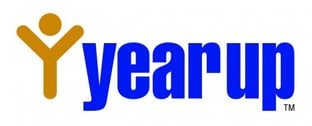 San Francisco Business Times: Year Up Bay Area uses Salesforce gift to meld sites, train 'unemployable' "Year Up Bay Area, which provides job training for young urban adults, is using a $2.5 million grant from Salesforce.com and other corporate support to consolidate multiple sites in San Francisco and expand. The nonprofit, part of a much larger Boston-based organization, has helped more than 950 students so far in San Francisco and a smaller Silicon Valley outpost in San Jose. It trains about 320 a year, and hopes to reach the 1,000-student milestone next September." New Profit is a proud funder of Year Up.


NationSwell: Big Bets: How Can We Serve Our Veterans? Ask Them to Serve Us Spencer Kympton and The Mission Continues addresses the question ""How we can move from small scale progress in social innovation to full-scale impact that has the potential to meet the huge needs that still exist among our fellow citizens?", as part of NationSwell's Big Bets series. The idea for the series and the footage came out of New Profit's Gathering of Leaders, a platform for cross-sector dialogue among social-entrepreneurs and leaders in philanthropy, business, media, government, and academia. In February, Gathering participants took on this question and pointed the way towards exciting possibilities.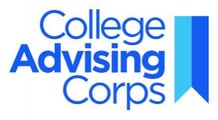 Franklin & Marshall College: Lenfest Grant Bolsters Successful College Advising Program "A program that encourages talented high school students from rural Pennsylvania to pursue a college education while guiding them through the search and application process has earned Franklin & Marshall College renewed support from a leading benefactor. The Philadelphia-based Lenfest Foundation has awarded $300,000 to the Pennsylvania College Advising Corps (PCAC) to allow F&M to expand PCAC to reach more students. The foundation's grant -- the second $300,000, three-year grant Lenfest has made to PCAC -- will be divided evenly over three years to support the program."


Educators 4 Excellence: Educators 4 Excellence–Los Angeles statement on verdict in "Vergara trial" The Los Angeles chapter of Educators 4 Excellence released the following statement in response to Judge Rolf Treu's ruling in Vergara v. California, which striked down teacher tenure protection, seniority-based job protection and existing disciplinary policy in a groundbreaking case for education equality: "This case has ignited passions on all sides of the education spectrum. We hope today's verdict will now spark conversations in local districts about how best to reshape education policies around critical issues like how we hire, evaluate, support and retain top talent to do the toughest and most important job on earth - teach our future."


New Leaders: Great Principals at Scale New Leaders and the Bush Institute's Alliance to Reform Educational Leadership (AREL) launched the Conditions for Effective Leadership Project and partnered with leading researchers and practitioners to generate a comprehensive and research-based framework outlining the conditions necessary for transformational school leaders to succeed [view full report here]. Based on results from the Conditions for Effective Leadership Project, which included more than 20 education and leadership experts brought together by the Bush Institute and New Leaders, Great Principals at Scale: Creating District Conditions That Enable All Principals to Be Effective offers a framework of conditions that can help districts enable great school leadership. The Great Principals at Scale Toolkit was developed to help school system leaders assess their current leadership conditions and offers ways to improve those conditions to drive student achievement gains."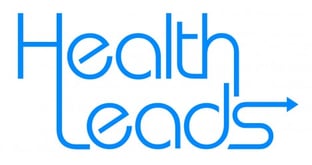 Health Leads: Improving Patient Experience: Putting Theory into Practice Health Leads' Chief of Staff Sonia Sarkar provides her top three takeaways from the recent Association of Academic Health Centers' Patient Experience Summit. "The theme of the conference, 'Transforming Healthcare through Empathy and Innovation' is one that resonates with Health Leads, echoing our deeply held conviction that the best patient care can only be achieved through a combination of technology and personal interaction."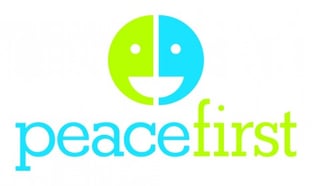 Peace First: Meet the Peace First Prize Semifinalists Meet the Peace First Prize Semifinalist, Ivy P., California, age 17. She developed the MATHeasy Tutoring Program to provide free math tutoring to low-income K-12 students. View her Peace First Prize application [VIDEO] here.