Here's a wrap-up of just some of the news New Profit portfolio organizations made this week:
CURRENT PORTFOLIO ORGANIZATIONS:




The Wall Street Journal: Teachers in Limbo: Contract Talks Address Those With No Permanent School "As negotiations drag on over a new contract for the city's teachers, one sticky issue involves how to handle teachers who lost permanent jobs during cutbacks but keep getting full paychecks as they bounce around schools for brief stints, filling in for absent staff." The article includes recommendations released today by Educators 4 Excellence's New York chapter to help address the issue and find a balance in this difficult circumstance.


Harvard University: Richard Barth AB '89 Named Harvard Chief Marshal "The Harvard Alumni Association (HAA) has announced that Richard Barth AB '89, chief executive officer of the KIPP Foundation, will serve as Harvard University's chief marshal at this year's Commencement ceremonies. The position is a special honor granted to individuals who have not only achieved success in their careers but also contributed to Harvard and society as a whole."

San Antonio Express News: KIPP and UTSA partner to boost college completion rates Looking to boost graduation rates, KIPP charter school officials have entered into a partnership with the University of Texas at San Antonio aimed at helping first-generation college students cross the finish line. The partnership, starting with the 2014-15 school year, aims to have 60 percent of KIPP alumni going to UTSA graduate within six years. About 15 KIPP students will form a group on the campus, which school officials said will enable them to help each other acclimate to college life."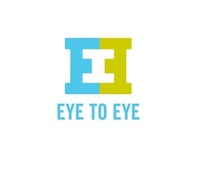 Sheridan Media: Eye to Eye Helps Learning Disabled Children A profile on David Flink and his organization Eye to Eye. David Flink spoke to an audience at Sheridan College on how children who are diagnosed with ADHD and learning disabilities can discover their own individual paths to learning.


New Jersey Community Development Corporation: NJCDC Celebrates National YouthBuild Day "Thirty students from NJCDC's Great Falls YouthBuild Program observed National YouthBuild Day by building benches and a raised garden bed in the courtyard at Paterson Public School #2. YouthBuild Day is a national campaign to raise awareness about the many ways that YouthBuild creates positive change in local communities."


The Houston Chronicle: The benefits of investing in children CEO of AVANCE, Inc., Richard "Rick" Noriega, applauds the Republican and Democratic nominees for governor for laying out their plans for early childhood education, parental engagement and the importance of education for the future of Texas, yet suggests that this is only the beginning of a long overdue conversation: "There are resources and efficiencies within the current system that could go a long way toward our state implementing a comprehensive policy to make our kids truly school-ready. There are also innovative approaches underway in other states that utilize creative new financing tools such as "Pay for Success" bonding in this critical policy area."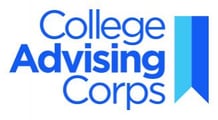 The Seattle Times: From slipping through the cracks to the college track The front page of The Seattle Times features the Advising Corps and how it has dramatically helped vault thousands of low-income students onto university campuses. "Since its founding in Virginia seven years ago, the Advising Corps has spread to 14 states and improved college-enrollment rates by up to 10 percentage points. Though not yet in Washington, the Pacific Northwest is high on the organization's agenda. 'They are the third leg holding up the table, and we need the help,' said Angela Tang, a regular school counselor at De Anza High, in Richmond, Calif., where the Advising Corps has been at work for three years."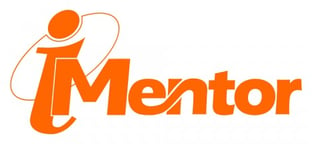 Technically Brooklyn: iMentor pairs youth with IT professional mentors A look at how iMentor is working towards accomplishing its goal of connecting 20,000 students over the next five years with professionals online. iMentor is pairing up students with mentors who have technology backgrounds to support student ambitions.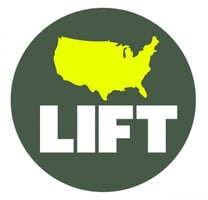 LIFT: Building a Financial Foundation – Learning about Better Money Habits with Bank of America Liz Copeland, responsible for developing and managing LIFT's strategy with national corporate, foundation, and government funders, explains how LIFT helps its advocates understand a topic that is difficult for many to broach: personal finances. "For Financial Literacy Month this April, we decided to launch a "Building a Financial Foundation" workshop series to train LIFT advocates on talking to members about budgeting and financial wellness. As part of our national critical needs partnership with Bank of America, we leveraged the bank's financial coaching expertise to put on a 'train-the-trainer' event for our staff and advocates in Philadelphia."


PR Web: The Mission Continues, PNC Bank to Host Community Service Project to Refurbish Grace Hill Early Childhood Development Center "More than 75 St. Louis area PNC Bank employees will work alongside Unites States military veterans, Mission Continues staff, and community volunteers to provide much-needed renovation work to Grace Hill Settlement Houses in north St. Louis. The project is being coordinated by a team of local veterans—all members of The Mission Continues St. Louis Platoon—led by Marine Corps veteran Trevor O'Rourke. This facility provides comprehensive child development services to low- and moderate-income families in the area."
PAST PORTFOLIO ORGANIZATIONS:




Harvard EdCast: A Candid Conversation with Wendy Kopp In this edition of Harvard EdCast's weekly podcast, Wendy Kopp, cofounder of Teach For America who stepped down as CEO of the organization to become chair of the board and to concentrate on her work at Teach For All, reflects on her experiences and shares her thoughts on the future of both organizations. Listen to the podcast here.