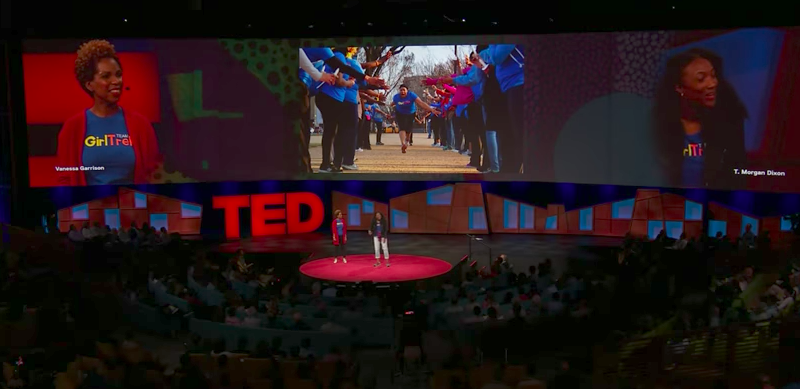 "100,000 black women and girls stand on this stage with us, we are committed to healing ourselves, to lacing up our sneakers, to walking out of our front door every single day for total healing, and transforming our communities, because we understand we are in the footsteps of a civil rights legacy like no other time before, and that we are facing a health crisis like never, ever before."
The above quote is from a recent talk given by Girltreks' Founders, T. Morgan Dixon and Vanessa Garrison at TED2017 in Vancouver. The two women discussed their mission to reduce the leading causes of preventable death among Black women - and to build communities in the process.
Click here to watch the full TED Talk presentation and here to read more about Girltrek.
GirlTrek joined the New Profit Accelerator Program in October 2014. The program was designed to accelerate the potential of extraordinary female social entrepreneurs and the impact of their organizations. GirlTrek joined a cohort of six other organizations led by female social entrepreneurs who are closing the opportunity gap in America.
Since the program ended in 2015, GirlTrek has inspired more than 58,000 women across the country to join the movement, walk regularly in their neighborhoods, and report their progress. There are tens of thousands of "solo trekkers" and 574 "trek teams" in more than 600 cities and towns.