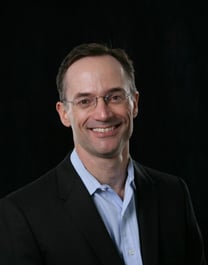 J.B. Schramm, the co-founder and former CEO of College Summit, has joined New Profit to lead a new initiative that aims to help 10 million more American youth from underserved communities develop the career skills needed to be successful in the workforce by 2025.
Schramm will co-chair the 'Learn to Earn' initiative and its "10 Million More Career Ready Americans by 2025" goal with New Profit Founder and CEO Vanessa Kirsch. The initiative will bring together social entrepreneurs, leading employers, postsecondary innovators, individual donors and philanthropic institutions, policy experts, and other partners to collaborate and push for large-scale systemic change to achieve better postsecondary attainment and career outcomes for low-income youth.
"I'm thrilled to welcome a visionary social entrepreneur and leader like J.B. to our team," said Kirsch. "He is the first social entrepreneur to move from our grant portfolio to our staff, and he is a perfect fit both because he is a seasoned executive and because he understands how to integrate many approaches to drive large-scale, systemic change."
Under Schramm's leadership, New Profit's 'Learn to Earn' initiative has been spurring innovation in four areas: developing low-cost postsecondary programs to yield high graduation rates for low-income youth; expanding the brand of "college student" to reflect their diversity; accelerating the impact of top college access/success organizations; and strengthening employer pathways.
To strengthen employer pathways, on December 1- December 2, 2014, Schramm and his team gathered HR leaders from three of the nation's four largest employers together with influential school superintendents, postsecondary innovators and philanthropists to collectively identify key barriers and challenges to progress in the space that connects students to careers. The group also explored the role a "grand challenge", i.e., a large cash prize awarded to teams that overcome seemingly intractable hurdles to achieve an sector-shifting goal, could play in aligning field innovations, building upon the many efforts already underway, and leveraging the leadership of a select set of top employers to accelerate progress.
"We live in a nation today where whole portions of the population don't get a fair shot at tapping their talent," said Schramm. "Because of New Profit's expertise in helping visionary leaders scale high impact organizations, advancing good policy, and connecting the high-net-worth investor community with sector-changing initiatives, together we can accelerate progress towards the 10 Million More Career Ready Americans goal."
In the 1990s, J.B. Schramm co-founded College Summit in the basement of a low-income housing development in Washington, D.C., with colleagues Derek Canty and Dr. Keith Frome, who has taken over as College Summit CEO. With the support of generous investors including New Profit, they have grown the organization into a national force that annually serves 40,000 students in grades 9-12. In 2009, President Obama saluted College Summit by donating a significant portion of his Nobel Peace Prize to the organization. See J.B.'s full bio here.