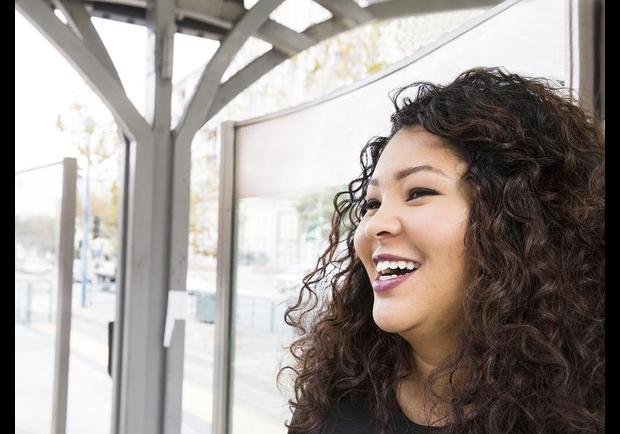 Last week, we announced the members of the second New Profit Women's Accelerator cohort. Stay tuned this week for a more in depth look at each of these amazing female social entrepreneurs and their organizations. Today, we shine a spotlight on Kiah Williams and SIRUM.
About SIRUM:
Incubated at Stanford University, SIRUM (Supporting Initiatives to Redistribute Unused Medicine) is a 501(c)3 nonprofit that saves lives, time, and money by allowing health facilities, suppliers, and pharmacies to easily donate unused medicine to safety-net clinics rather than destroy it. SIRUM's simple online system enables closed, safe, and hassle-free peer-to-peer drug redistribution. Unlike traditional drug redistribution programs, which rely on many inefficient intermediary steps, SIRUM connects donor facilities and recipient clinics directly.
Serving as a simple, cost-effective "Match.com" for unused medicine, SIRUM has the potential to significantly reduce the over $5 Billion worth of unused medicine going to waste in the United States each year—and help the millions of low-income Americans who cannot afford to fill the prescriptions they need to be healthy.
About Kiah Williams:
Kiah Williams is a SIRUM director and co-founder, along with fellow Stanford grads Adam Kircher and George Wang. She is passionate about making lifesaving medication available to everyone who needs it. "I believe health care is a fundamental right, and that health equity sets the stage for reducing inequality," she says. "Health care is a prerequisite for getting out of poverty. Fifty percent of bankruptcies in the United States right now include significant medical bills. This is a national problem, and access to lifesaving medicine is an important part of that." SIRUM (Supporting Initiatives to Redistribute Unused Medicine) currently works in California, Colorado, Ohio and Oregon and has so-far redistributed over $7 million worth of medicine. Kiah focuses on SIRUM's organizational strategy and growth. Prior to SIRUM, she led national public health programs for the Clinton Foundation and American Heart Association. Kiah earned her bachelors and masters degrees from Stanford.
To learn more about Kiah Williams and SIRUM be sure to follow along on Twitter:
Kiah Williams: @kiahjw
SIRUM: @SIRUM