April 13th, 2017 (Boston)- New Profit, a venture philanthropy organization that helps bold problem solvers break through to transform lives, communities, and systems, has announced it will launch two capacity building initiatives: the Personalized Learning Initiative and the Proximity Accelerator. The initiatives are supported by a collaboration between the Chan Zuckerberg Initiative and the Bill & Melinda Gates Foundation, who have contributed $12 million over four years for the Personalized Learning Initiative, and provided $750,0000 to launch Proximity Accelerator programming this year.
"We believe students, teachers, and diverse problem solvers need more agency than ever to take down the barriers standing in their way," said New Profit Founder & CEO Vanessa Kirsch. "This is the beginning of a transformative collaboration with the Gates Foundation and Chan Zuckerberg Initiative to diversify the ranks of social entrepreneurs operating at scale, and advance the evolution of our education model towards more personalized approaches to learning."
---
Personalized Learning Initiative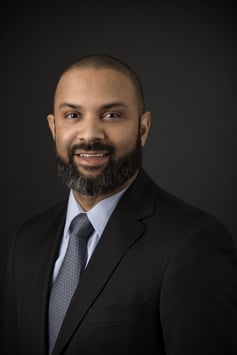 New Profit Partner Trevor Brown, who will lead the Personalized Learning Initiative. Click here to read full details on the initiative.
The seven social entrepreneurs in the Personalized Learning Initiative include:
Highlander Institute, Dana Borrelli-Murray and Shawn Rubin
imBlaze (Big Picture Learning), Andrew Frishman and Carlos Moreno
iNACOL, Susan Patrick
PowerMyLearning, Elisabeth Stock
The Learning Accelerator, Beth Rabbitt
Transcend, Jeff Wetzler and Aylon Samouha
Valor Collegiate Academies, Todd Dickson
---
New Profit Managing Partner Tulaine Montgomery (R) and Partner Marco Davis (L), who will lead the Proximity Accelerator. Click here to read full details on the initiative.
The first cohort of organizations and leaders in the Proximity Accelerator includes:
Abriendo Puertas/Opening Doors, Sandra Gutierrez
The Black Teacher Collaborative, Hiewet Senghor
Camelback Ventures, Aaron Walker
FaithActs for Education, Jamilah Prince-Stewart
GO Public Schools, Diego Arambula
Mothers for Justice and Equality, Monalisa Smith
RISE Colorado, Veronica Palmer
Surge Institute, Carmita Semaan