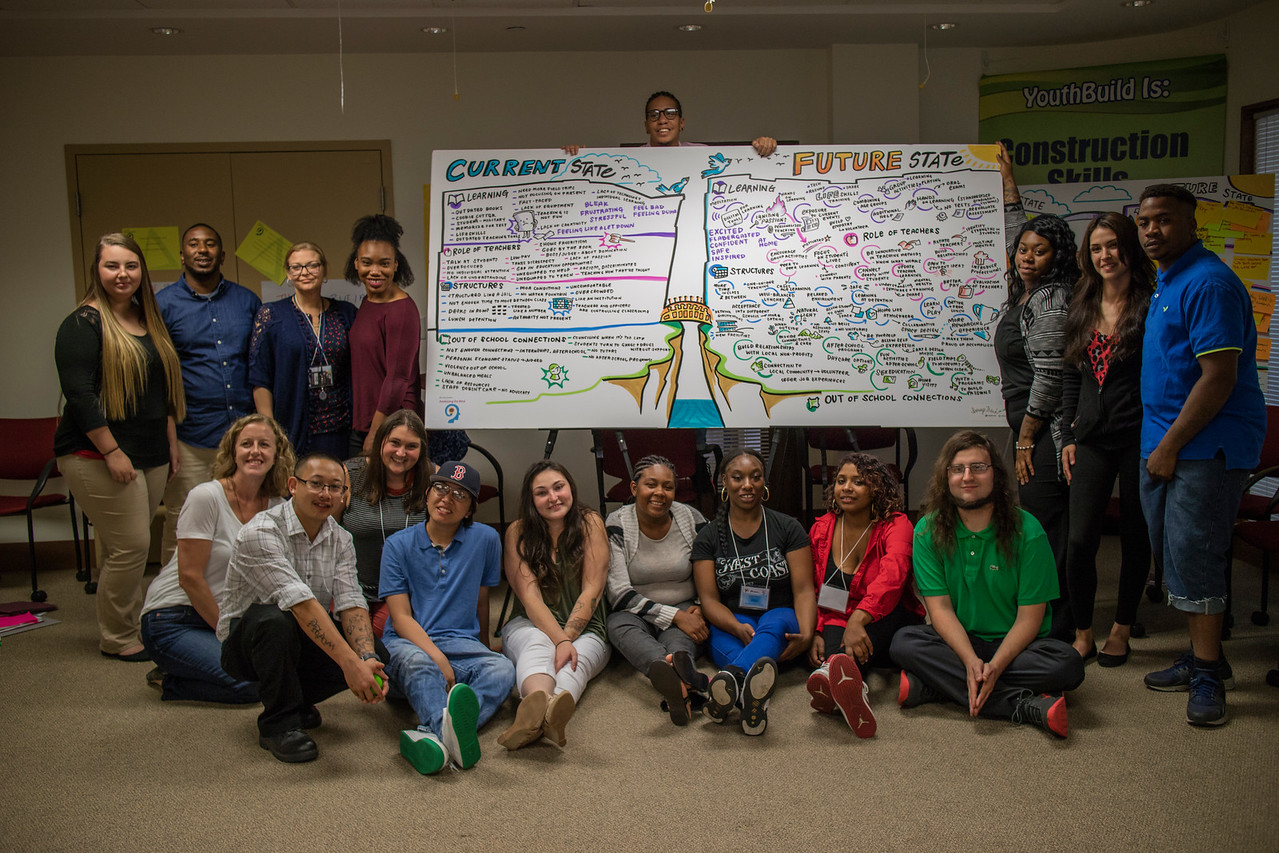 New Profit is excited to announce: Two of our Focus Funds will have the opportunity to present innovative education solutions at this year's SXSW EDU conference in March 2018!
But we need your help to get there:
Cast your VOTE before August 25th to show your support for our work and our partners! Check out the panels we have in the running down below and don't forget to vote!
Reimagine Learning (RL) Fund
Awakened Minds: Youth Voice & the Future of School
Education reform has made great strides, yet we are still systematically failing to serve 30% of students and leaving them out of the dialogue about the future of school. Our panel brings together young changemakers from YouthBuild USA who struggled to thrive in "traditional schools" and chose a different path. These students will engage us in a dialogue about their personal journeys, their aspirations for the future of schools, and how they want young people to be engaged in education reform.
CLICK HERE TO VOTE | Awakening the Mind
Panel Speakers:
---
Reimagine Learning (RL) Fund
Facilitating Community-Engaged Strategic Planning
Every school leader knows the value of effective strategic planning. Oftentimes, though, it's tempting to convene a small group to quickly assemble a document. We believe that district leaders do this at their own peril, and that the entire community must be engaged if the plan is to represent genuine stakeholder needs. Our workshop will share concrete strategies and tools from a recent community-engaged strategic planning process and provide time for participants to outline a scope of work.
CLICK HERE TO VOTE
Panel Speakers:
Margarita Ruiz, Superintendent, Salem Public Schools
Jane Feinberg, Regional Partnership Lead, Reimagine Learning Fund, New Profit
---
Reimagine School Systems (RSS) Fund
Activating Parent Power to Transform Education
All communities care equally about the education and future of their children. But caring is not the same as power. Most families in underserved communities have neither the economic power to move to better school systems, nor do they realize they have the political power to influence change in the local school systems failing them. This session explores how parent leaders organize their community and activate their power to transition from "latent" to "actionable demand" to drive education change
CLICK HERE TO VOTE
Panel Speakers: