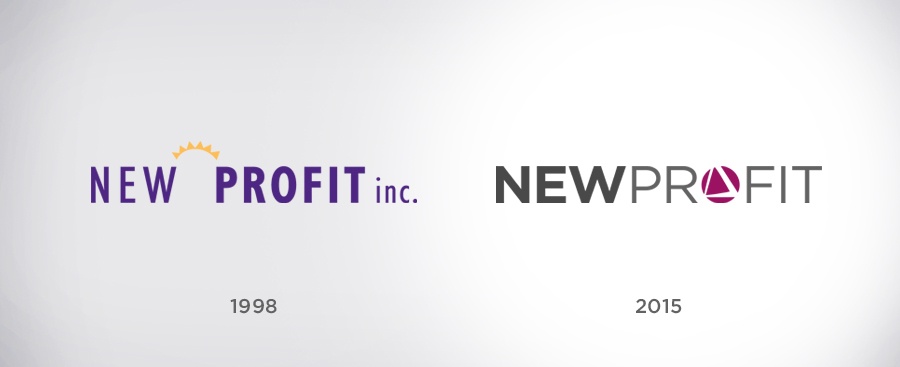 Over the last year, New Profit has worked with the creative agency Hiker to evolve our brand identity in dramatic fashion. If you're interested in the story behind the evolution, you can watch the following video and/or read the text of our announcement below. Please also take a spin through our full new website by using the navigation bar above.
We want to know what you think! Please connect with us on Twitter, Facebook, or LinkedIn to share your feedback.
Today, New Profit is excited to introduce our new brand identity, which we're calling "delta." This is the first major update to our public face and positioning since our founding in 1998, so we wanted to explain why we've done it, what we've done, and what we hope to achieve.
New Profit has evolved as a venture philanthropy fund over the last 15 years, but there are a few things that have remained constant. Large-scale social impact is our guidestar and we believe that visionary entrepreneurs and philanthropists are the ones who can boldly upend the status quo and lead the way to systemic change in education, early childhood development, economic empowerment, and public health.
Over time, we have been most closely identified with the work we have done directly with these visionary entrepreneurs and philanthropists to scale high-impact organizations. But we also came to the realization that this work alone would not unlock large-scale change, so we evolved our approach to include significant, mutually reinforcing policy change efforts through America Forward and community building through the Gathering of Leaders and other public engagement activities.
We needed our public face and positioning to speak to both that core belief and our evolution, so we made some striking departures from our old identity:
First, the choice to use a bolder aesthetic, exemplified by the clean lines and strong color in our new logo, was an easy one. We needed our public face to match up to the dynamism of our approach and the people with whom we work.
We also needed our new brand to advance clarity about the evolved organization we are today. That change is what the "delta" mark in our new logo signifies:

One point of the triangle represents our work to invest in visionary leaders to help them scale high-impact organizations.
One point represents the work we do to bring together cross-sector actors for collaboration on the next big ideas for driving social impact.
One point represents our efforts to change public policy to drive better results and more efficient use of public resources.
The circle around the triangle represents the problem-solving ecosystem we have created, that network of innovators pushing for systemic change. The fact that the points of the triangle break through the circle is a reminder to us all that we need to be bold and collaborative to break out of our comfort zone and achieve greater impact.
Overall, we attempted to create a platform for storytelling that everyone in our network – social entrepreneurs, philanthropists, partners and others – could connect to, see themselves in, and use to talk about our collective work in a more compelling way. In that sense, we want our brand to be an active driver of our efforts to achieve social impact.
We are excited to be sharing this new work with you!