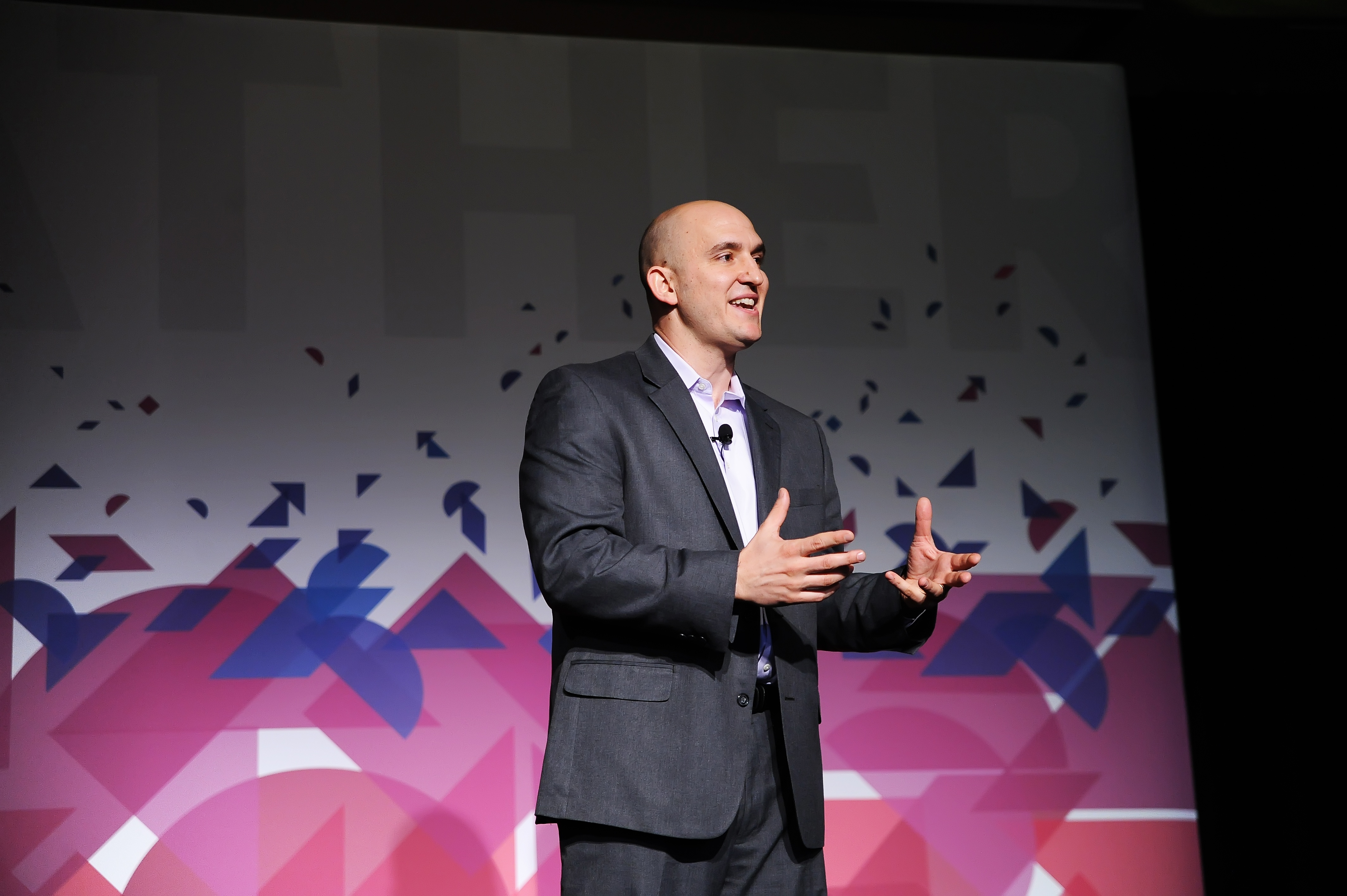 How Behavioral Science Plus Unexpected, Scalable Platforms Can Drive Student Success, 2014
Bold Bet: Develop low-cost, scalable behavioral science-informed interventions that mobilize and empower family and friends to support students outside of school—and thereby increase their success in school.
"One of our goals over the next 2-3 years is to increase attendance by the most at-risk students by 1 million days per year."
Status
Todd has continued to pursue and evolve the bet. His lab now focuses on the 80 percent of waking hours students spend outside of school—investing in, mobilizing, and empowering the social systems around students outside of school. They work via three types of interventions:
Connecting families with what's going on in the classroom
Connecting other adults who care about students to the students' education
Correcting parents' mis-calibrated beliefs
A team of 8-10 former educators and data analysts manages research projects working with hundreds of schools in large and small districts around the U.S. and in the U.K. They are also conducting experiments with MOOCs [Massive Online Open Courses], online universities, and other partners.
One example: Study Supporter, an intervention showing how to significantly increase course completion in online universities and MOOCs. When a student enrolls, he or she names one person as a Study Supporter. This person receives regular text prompts generated by the project (not the student) about assignments due. "The best interventions that we know to increase persistence and course completion are coaching and mentoring—they cost about $500 per student per semester and increase re-enrollment by 5 percentage points. This [Study Supporter] intervention costs less than $5, and increases course completion by 5 percentage points and re-enrollment by 4 percentage points."
Another project changes behavior by recalibrating parents' inaccurate beliefs. When you use data to help parents understand how much school their child has missed (which can be hard to keep track of), parents update their inaccurate beliefs that their child's attendance is less than it actually is. They take action, and absences decrease—at a cost 20-30 times lower than current best practice for decreasing absenteeism via social workers or mentors. This has reduced chronic absenteeism by 10 percent.
Learning
Some approaches don't work. For example, in one project, high school science teachers wrote a question after class that students' parents could then ask their children to answer. The research team texted these messages to parents each evening. This increased conversation about science at home, decreased conversation on other school topics, and had no effect on academic performance or test scores.
What's Next?
Incubated and spun out a social enterprise called In Class Today to help districts scale the chronic absenteeism reduction intervention.
Replicate and strengthen the promising interventions like Study Supporter.
Develop and test a handful of new interventions to mobilize and empower social systems to support student achievement.