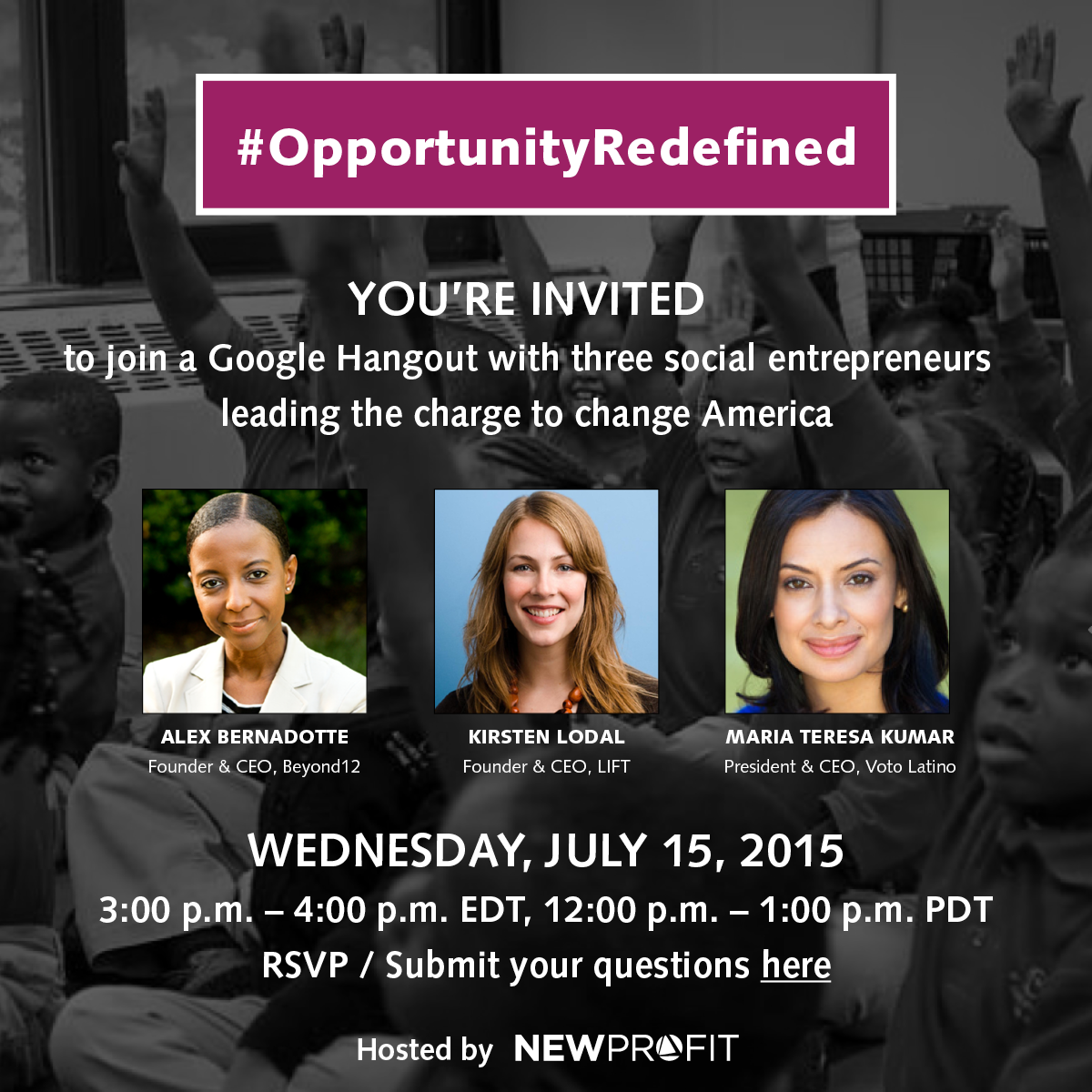 Join us on July 15 from 3:00-4:00pm ET for a Google On Air Hangout with three amazing entrepreneurs -Alex Bernadotte (Founder & CEO, Beyond 12), Kirsten Lodal (Founder & CEO, LIFT) and Maria Teresa Kumar (President & CEO, Voto Latino) - who are using bold new approaches to tackle some of America's greatest challenges.
***PLEASE RSVP and submit your questions in advance here!***
This is the next installment in #OpportunityRedefined, a digital dialogue series we launched about the future of social problem solving in America.
ICYMI - Here's an #OpportunityRedefined interview with LinkedIn Co-Founder Allen Blue that we posted today.