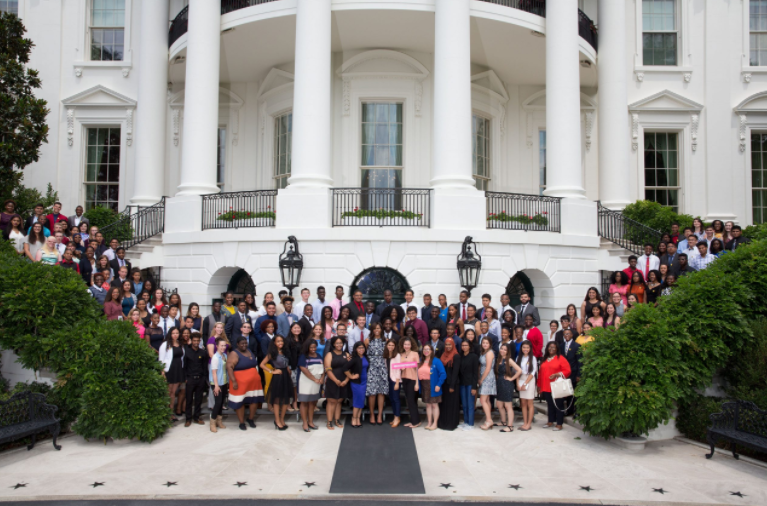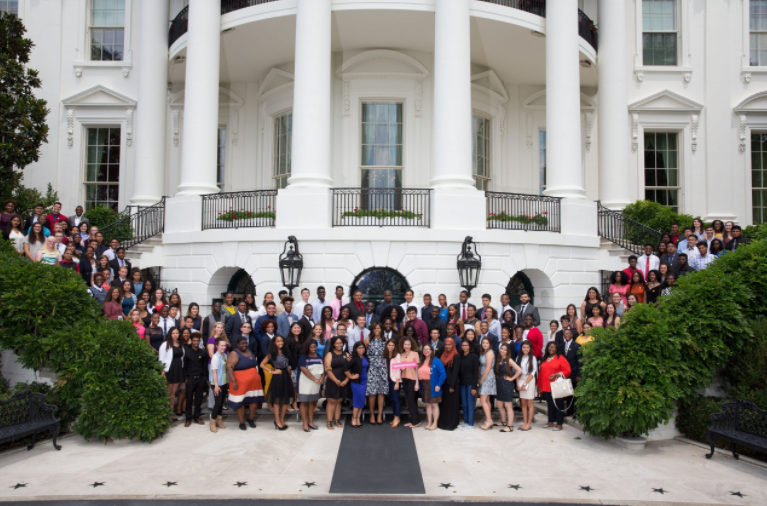 In December 2016, we released a final report highlighting the accomplishments of the Pathways Fund, a five-year fund with the goal of strengthening the bridge between education and workforce development in order to foster opportunity and access for low-income youth. In the coming weeks, we will provide an in-depth look into the report, the success stories of the Pathways Fund and the lessons we've learned… Today we focus on pursuing aligned action through formal and informal collaboration strategies.
Over the course of the Pathways Fund, New Profit's approach to collaborations evolved as we learned more about how to best facilitate and support collaborations among the Pathways organizations. We experimented with different approaches to fostering and supporting collaborations throughout the community: sharing best practices, collaborating on trainings and workshops, encouraging co-location, building coalitions, exploring place-based collaboration opportunities, increasing collective identity and visibility, etc.
By the midpoint of the Pathways Fund, there were 25 collaborations between national offices across the Pathways network and more than 40 collaborations between local sites. All six Pathways organizations indicated collaborations with at least two other organizations across their national offices, and the local sites surveyed reported collaborating with at least one site of another Pathways organization. Following are key lessons learned on how to foster and support collaborations:
FOSTERING COLLABORATIONS: IMPORTANCE OF ORGANIC PARTNERSHIPS
We learned that it can be more effective to foster organic collaborations rather than funder-driven partnerships among the organizations. Early on, New Profit explored the possibility of establishing a place-based collaboration between the six Pathways organizations and Miami Dade College. After careful exploration, we discovered that, given the different program models and priorities among the six Pathways organizations, a centrally driven, network-wide collaboration was not the best way. We pivoted to encouraging organic development of co-locations and collaborations where they naturally emerged in the Pathways portfolio, to great success. Driven by each organization's strategic priorities, organic collaborations emerged and focused on improvements or growth in one or more of the following areas: 1) improved program quality via shared training, 2) increased efficiency via shared infrastructure, 3) stronger entry into priority markets leveraging the Pathways network, and 4) expanded beneficiary reach via joint recruitment and shared marketing efforts.
Notably, because organizations were not selected into the Pathways portfolio with mission and program alignment as an explicit goal, opportunities for collaborations that achieve common goals were more limited.
Initiatives that select grantee organizations based in part on their ability to partner with each other may take a different approach to support collaborations.
SUPPORTING COLLABORATIONS: MORE TO LEARN
Although New Profit has been effective in helping to cultivate collaborations among Pathways Fund organizations, we have more to learn about how to support organizations in operationalizing collaborations beyond the initial relationship-building stage. Organizations expressed a desire for New Profit to help identify concrete ways to activate, operationalize, sustain, and/or scale strategic partnerships. Supports should include clear goals and strategies outside of relationship building during convenings.
Special thanks to the primary funders of the Pathways Fund:
Corporation for National and Community Service | Blue Ridge Foundation New York | Carnegie Corporation New York | The Kresge Foundation | Oak Foundation | Robin Hood Foundation | State Street Foundation | JPMorgan Chase Foundation | Open Society Foundation | SeaChange Capital Partners