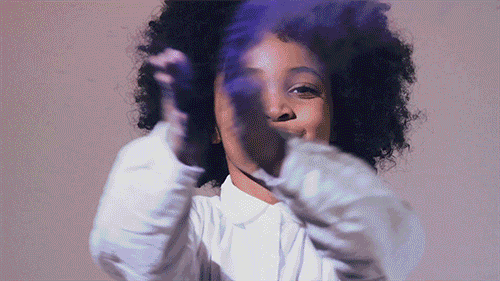 Starting tomorrow, the Reimagine Learning Fund network will convene for two days in Boston at a major moment of inflection for the group's mission.
Reimagine Learning Mission: Transform the future of learning in America so all students can achieve both academic and life success through implementing differentiated learning approaches, putting intentionality on social and emotional learning, and supporting learner agency in learning environments.
Over the past six months, Reimagine Learning has achieved significant progress elevating its core issues in the public square. In February, the network came together at Mercedes-Benz Fashion Week in New York for a successful public launch event featuring Grammy-winning artist and education advocate John Legend, the Public School fashion label, WME | IMG, MIT Media Lab, Understood.org, youth leaders and many others. The event generated widespread media coverage and created all-important momentum.

Building on the successful launch, the Reimagine Learning network, with support from New Profit's policy arm America Forward, turned its attention to advocacy around the Senate Health, Education, Labor and Pensions (HELP) Committee's bipartisan Every Child Achieves Act. The bill would reauthorize the Elementary and Secondary Education Act (ESEA), the single most significant piece of K-12 federal education legislation in America. Thanks to committed and energetic engagement with policymakers by members of the network including City Year, Turnaround for Children, and the National Center for Learning Disabilities, the Every Child Achieves Act, which passed the HELP Committee on the way to full Senate consideration soon, includes Reimagine Learning priorities like an assessment pilot program for states to innovate on learning; and a transformative shift away from determining school and student success on a single academic test score, and towards a more comprehensive picture of the skills and competencies that support students' academic and life success.
As the Every Child Achieves Act moves towards full Senate consideration and beyond, Reimagine Learning is working to strengthen elements of the bill to better reflect the needs of students who face learning disabilities, English Language Learners, and historically marginalized student populations. These critical shifts can help move us towards a system of learning where the unique strengths and challenges of all learners are recognized and supported.
On other fronts, Reimagine Learning is working to seed new approaches to learning more broadly through existing platforms by forging links between scaled organizations like New Teacher Center and ANet (both New Profit grantees) and organizations that are doing cutting edge work like the University of Kansas Center for Research on Learning, the Program in Education, Afterschool & Resiliency (PEAR), and the Yale Center for Emotional Intelligence.
Reimagine Learning would like to thank lead funder the Peter and Elizabeth C. Tower Foundation, and signature funders the Poses Family Foundation and the Oak Foundation, for their support and commitment to changing the lives of millions of children.
The backdrop to all of this work is a increasing drumbeat of awareness about issues related to next-generation learning. The recently released 2015 State Teachers of the Year survey included a startling finding: "The greatest barriers to school success for K-12 students have little to do with anything that goes on in the classroom, according to the nation's top teachers: It is family stress, followed by poverty, and learning and psychological problems."
Education Week recently published a profound blog piece by Melissa Daniels, the Director of High Tech Middle Chula Vista in California, about providing rich learning opportunities for all students. Sarah Groh, a Senior Analyst with Reimagine Learning, published a piece on the power of young people to lead this movement. And Reimagine Learning network leader David Flink, who co-founded Eye to Eye, took to the The Huffington Post with some inspirational words:
"We know the efforts to support different learners are actually tactics that work well for all learners...So the choice is up to us and it is a call for our collective humanity. I don't believe we can afford to leave even one kid behind, because every kid deserves a shot in life and good schooling is how we give that shot. In the mind of some brilliant different thinker may be the solution to our water crisis, refinements to improve solar power, a cure to a cancer."
Follow @ReimagineLearn for updates on this week's convening and please add your voice using #ReimagineLearning.