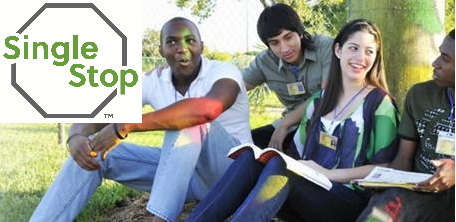 Lisa Jackson, Ph.D. is a Senior Adviser to New Profit, and member of the Single Stop Board of Directors. This blog is part of a series on the concept of "Smart Growth" to drive greater impact on our biggest social challenges.
What is a great organization? A great organization is one that is invented to solve a specific problem and is intentional in all that it does. It marries vision with operations and implementation, with an eye toward sustainability of impact. A great organization is always learning, and applies what it learns to improve the solution it offers. It is open to the possibility that to grow successfully, change may be required.
Single Stop exemplifies these principles. The national organization delivers a solution that moves individuals and families out of poverty by helping them understand what government benefits and community resources they qualify for and how to access them. According to a McKinsey study, an estimated $65 billion in government benefits for low-income families goes unclaimed every year. In the pursuit to close this gap, Elisabeth Mason, the co-founder and CEO of Single Stop, set out to determine how the organization could reach as many people as possible who would benefit from its services in an affordable and effective way. Mason wanted Single Stop to grow smart, and it did.
Here's how: By building a new technology, and strategically partnering with an existing network to distribute its services.
When thinking about a sustainable growth strategy, Elisabeth asked herself these two key questions: 1) Where are the people we want to serve? 2) Which channels would support sustainable scale? Elisabeth knew that for Single Stop to connect supply and demand as a cost-effective solution, it had to be owned not by some central Single Stop staff, but by existing institutions and platforms that are already acting as centers in their own right for Single Stop's target population.
With a determination to scale with legs, Single Stop is building proprietary software that allows people to conduct online self-screenings for government and community resources. By leveraging technology, the organization is enhancing the coordination, information and accessibility of benefits to millions of people in need across the nation. The platform is being compared to Amazon due to its "one-stop" online shopping nature, and personalized algorithm that studies customer needs and offers recommendations for services based on what similar clients are interested in.
Another way Single Stop is growing its impact is by partnering with the Association of Community College Trustees. The partnership allows Single Stop to identify new college partners and leverage its existing network to drive expansion and share best practices. So, why strategically collaborate with community colleges? Community colleges not only attract one of Single Stop's target populations (low-income students), but they also have hundreds or thousands of sites with financial aid and/or student service offices whose staff can be trained to implement the model and improve the provision of wrap-around support to keep students from falling through the cracks. Furthermore, community colleges have congruous motivation to ensure a successful partnership; for funding purposes, community colleges have an interest in providing its students with access to financial resources to increase its retention and graduation rates.
Single Stop value to its community college partners was supported by a recent study by Goldrick-Rab that looked at the early data from Single Stop's first community college program at CUNY. The study found that a year after the program began, the retention rates of Single Stop students were 32 percentage points higher than of other students. Single Stop's impact on keeping students from dropping out of college is being echoed across the community college arena, begetting a material increase in both the demand and the supply of Single Stop's services.
And, Mason doesn't plan on settling there. In a recent Fast Company article, Mason shared that Single Stop may begin targeting demographics beyond community college students looking for aid, such as veterans and clients seeking early childhood benefits. Mason is also looking into offering Single Stop's online software to other existing organizations.
Undergirded with impressive results and exciting work ahead, Single Stop exemplifies how leveraging technology and strategic partnerships can lead to a more effective and efficient pathway to scale. Single Stop is creating a smart growth system that will provide millions with the public resources they qualify for and need most.