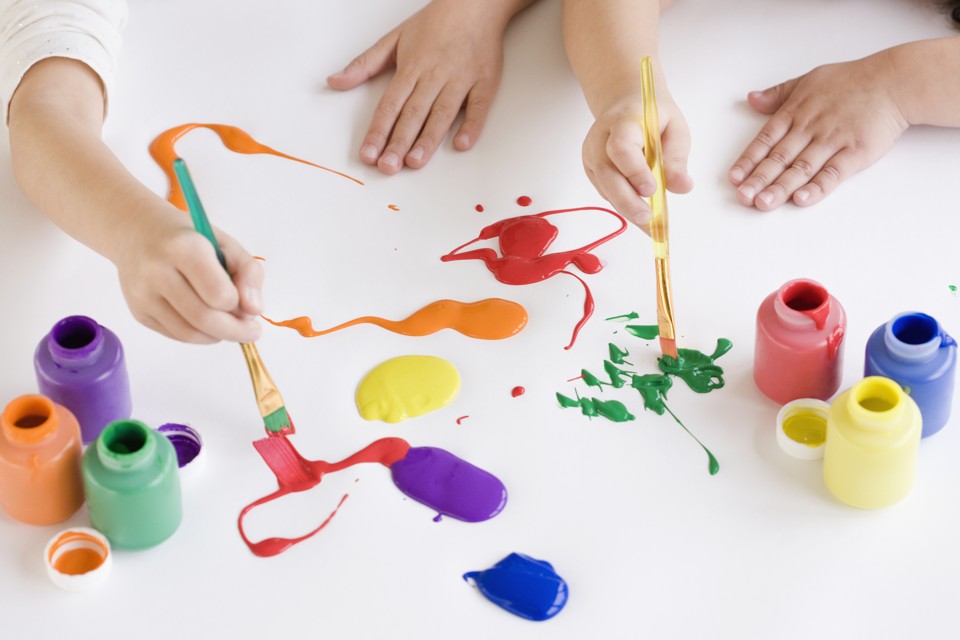 Amazing work is being done in the New Profit community every day! Here are some recent highlights from our game changing organizations, partners, and friends.
AVANCE:
Early Childhood Education: The San Antonio Experience [Event] "In this forum, The Atlantic will bring together educators and policy makers to discuss the impact of the city's pre-kindergarten initiative. What challenges have emerged? Does universal pre-k translate into educational success for students later in life?" Join Avance in this San Antonio discussion on March 9.
College Possible:
College Possible student wins Horatio Alger Scholarship "I never thought I would win any scholarships," says Cymone. "Then my College Possible coach, Holly, broke it down for me and made me believe it was possible."
Enlearn:
The ecosystem of learning in the digital age [Infographic]
Family Independence Initiative:
Detroit Families Changing the Narrative "Faced with the challenges of high unemployment and a lack of jobs for which they are qualified, FII families have been working to position themselves for the employment opportunities that are available. 42% of the initial FII-Detroit families have taken steps to obtain educational goals such as obtaining their GED, completing college courses, and entering trade schools. These families understand that in order to improve their economic situation, they must prepare themselves to meet the demands of a changing job market."
First Place For Youth:
This Super Bowl Is The Most Philanthropic Ever "Larger nonprofits got as much as $500,000 each to expand their programs, like First Place for Youth, a program that helps young adults coming out of foster homes find permanent homes and jobs, and stay off the streets." First Place For Youth launched a star-studded Super Bowl campaign to raise awareness for foster youth transitioning into adulthood, unified by the #WhenIWas18 stories.
FoodCorps:
https://www.youtube.com/watch?v=WR3Lme0EwGU&feature=youtu.be
"Well Nourished and Ready to Learn." A Service Program in Schools Gains Steam "'The research is quite clear that kids who suffer from hunger and diet-related disease don't fulfill their potential—they achieve less in school, attain less education, are out sick more at work, progress less in their careers, and raise families where their kids at are elevated risk of similar health problems,' said Curt Ellis, CEO of FoodCorps."
Innovate Public Schools:
Bay Area school search: Website puts data into parents' hands "Two Bay Area-based nonprofits want to broaden access to education tools and knowledge, especially to enable poor and immigrant families to review schools and see alternatives. Innovate Public Schools of San Jose and GreatSchools of Oakland have unveiled a new joint website that rates every public school, both district-run and charter, in the San Francisco Bay Area, with information sliced and diced various ways. Parents can find out how well children of different ethnicities, gender and socioeconomic backgrounds perform academically."
KIPP:
KIPP Bay Area Schools to open charter school in East Palo Alto "The school board voted 4-1, with Ana Maria Pulido dissenting, to approve a resolution to allow KIPP Bay Area Schools, a leading charter school organization, to open a school in East Palo Alto. The school will serve both East Palo Alto and Belle Haven students from transitional kindergarten through eighth grade."
Leading Educators:
Leading Leaders: How Leading Educators is Impacting a Nation "While many education organizations work to eliminate educational inequality by providing direct services to students and their families, Leading Educators addresses this inequality by addressing a critical, but oft overlooked piece—teacher training."
LEAP Innovations:
Adaptive Learning Special Report: "Can the industry's most provocative softwaremake a difference in the classroom?"
Match Education:
New, Reading-Heavy SAT Has Students Worried "At Match in Boston, where many students' first language was Spanish, Mr. Bacrania, who has consulted with the school, advised that it switch from the SAT to the ACT this year."