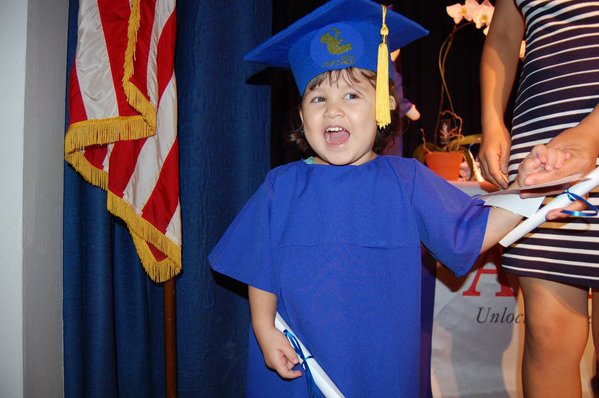 Amazing work is being done in the New Profit community every day! Here are some recent highlights from our game changing organizations, partners, and friends.
ANet:
The importance of standards for equal educational opportunity [VIDEO] "Meredith Liben, director of literacy and English language arts at Student Achievement Partners talks about the Common Core Literacy State Standards as a tool for ensuring equally high expectations for all students."
AVANCE:
The Miles Foundation Annual Report "What if we believe that Fort Worth's future depends on the health and development of its youngest children, age 0 to 5?"
College Advising Corps:
The 2016 Counselors That Change Lives Awards "The "Counselors That Change Lives" award recognizes those whose dedication to the college counseling profession reflects the CTCL ideals. By helping students frame their search beyond the ratings and rankings to find a college that provides the foundation for a successful and fulfilling life, these counselors are changing lives."
College Possible:
New Profit Spotlight: College Possible "The College Possible Philadelphia class of 2016 has earned 243 college acceptances."
Educators 4 Excellence:
E4E Teachers Talk Back: Eufemia Nuñez "Eufemia Nuñez is an eighth grade special education teacher and Positive Behavioral Intervention and Support Systems (PBIS) coordinator at P.S. 396K in Brownsville, Brooklyn."
Eye to Eye:
Building a Powerful Mentoring Relationship: Tips From My Experience as a Child With ADHD and Dyslexia "How do I find a mentor for my child? That's one of the most common questions I get from parents of kids with learning and attention issues. My first answer—connect with Eye to Eye!"
First Place for Youth:
Do you remember? [VIDEO] "18 is a defining moment in everyone's life, but for foster youth who are too young to be on their own—it's monumental. With the right guidance and support, they can defy the odds stacked against them. And ultimately, reverse the cycle of poverty and write a new, brighter economic future."
Food Corps:
Why I Do It "If I'm able to change the way one student looks at where his/her food comes from, then I'm making a difference. It's up to our own people to change how we Navajos live and eat. It's up to our young people to give the next generation a better start than what we had."
Health Leads:
Health Leads Announces New President "As the healthcare sector expands its role and investment in addressing patients' social needs, industry veteran Rocco Perla has joined Health Leads, a long-time leader in this field."
iMentor:
Four Stories, Four Paths: Meet Nancy "From our first exchange, it was clear that we had more in common than I had expected. We were both a little nervous but excited to get to know each other. And neither of us was originally from the U.S. We connected right away."
Innovate Public Schools:
Rocketship Mosaic Elementary School: Engaging Parents as Co-Educators and Leaders "It's the night of Rocketship Mosaic's community meeting and Marcela Gomez is looking for advice on supporting her son Sebastian's progress in reading."
KIPP:
Whitmire: The Secret to Building the Next Gen High School? Forget All Your Middle School Successes "Next Gen high school incubators embrace the 'holy grail' — personalized learning where students calls the shots."
LIFT:
Walker & Dunlop Donates $120,000 to Fight Homelessness and Poverty "LIFT works to break the cycle of poverty for families through the development of skills that enable community members to find employment, housing and a quality education. The organization actively attempts to achieve this goal by providing personal, social and financial support in multiple cities across the country."
MLT:
How I Landed an Internship at Bain "I didn't always want to be a consultant. My first semesters in college were spent trying to hone my skills as a software developer. After spending some time working in that field, I realized it wasn't really for me. I reevaluated my strengths and what I enjoyed doing. I eventually landed on consulting as the path I would like to take immediately after graduation."
New Teacher Center:
Twitter Reddit Pinterest 0 COMMENTS ... Home Teaching Santa Cruz's New Teacher Center continues to scale up "When Ellen Moir started the Santa Cruz New Teacher Project in 1988 while serving as director of teacher education at UC Santa Cruz, she simply wanted to help recent graduates make a successful transition from student to instructor. Nearly 30 years later, the outgrowth of that project, the New Teacher Center, reaches 32,000 teachers and 8,000 mentors or instructional coaches nationwide."
Third Sector Capital Partners:
Why Pay for Success? Start with Government Procurement "Pay for Success (PFS) is often spoken about in terms of finance. Many within the PFS field describe the cross-sector contracting model as a new, innovative way to finance social services for vulnerable people. While funders are important to PFS for several reasons, the model is not, at its core, a financial tool. Rather, PFS is an opportunity to improve government accountability and transparency by changing the way government contracts for social services."