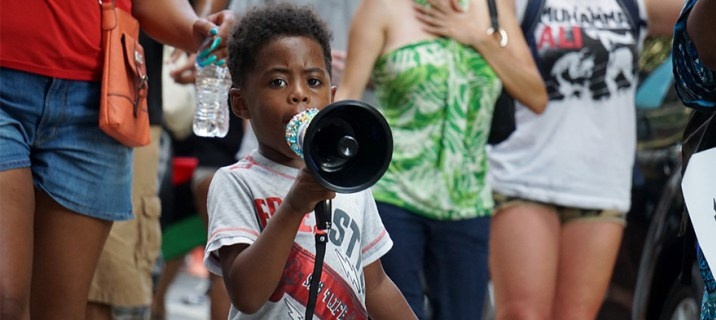 Amazing work is being done in the New Profit community every day! Here are some recent highlights from our game changing organizations, partners, and friends.
America Forward: Read The Role of the Social Innovation Fund in the Evidence-based Policy Movement."If our federally elected officials are genuine about moving towards an evidence-based policymaking environment, they must embrace the idea that it is a movement with many stages that needs to be focused on and resourced continuously"
FoodCorps: Foodcorps was featured in The New York Times in an article titled "Things To Do in Connecticut". "ANSONIA Organic garden program, led by Food Corps and ANC. Closed-toe shoes and appropriate dress recommended. Through Sept. 23. Free. Ansonia Nature Center, 10 Deerfield Road. 203-736-1053; ansonianaturecenter.org." Sign Your kids up to garden!
KIPP: Tenth-grader, Nelly, from KIPP Colorado gives advice to the next President in this video
LIFT: Lift was featured on NPR marketplace. "One such program exists in Los Angeles at a community service organization called LIFT. The group usually directs its clients — the group calls them members — to things like housing and food assistance."
New Teacher Center: The New Teacher Center is partnering to organize a gathering. "As California embraces new ways of teaching and learning, teachers want more opportunities to connect with and learn from their peers," said Ellen Moir, founder and CEO of New Teacher Center. "New Teacher Center supports new and veteran teachers. We're thrilled summit attendees will join a growing network of teachers teaching teachers." Read the full piece.
The Mission Continues: Check out this video on the work Mission Continues is doing.
Also read an open letter from Spencer Kimpton and learn how The Mission Continues is working to #AdvanceEquity through Her Mission Campaign.
Third Sector Capital Partners: Check out how Third Sector Capital Partners works to #AdvanceEquity by partnering with five local workforce boards. "The recent authorization of the Workforce Innovation and Opportunity Act (WIOA) has opened a unique and time-sensitive window to shift nearly $300 million in federal funding towards outcomes-based payments. WIOA youth programs focused on career guidance, educational support, and skills training can be rewarded for achieving targeted outcomes for individuals in need. This means that local workforce agencies can take more risks in their programming to deliver more holistic counseling that can best prepare marginalized youth for success."
Turnaround For Children: Turnaround for Children is featured in The Atlantic article "Teaching Traumatized Kids" - "This question was very much on the mind of Dr. Pamela Cantor when she started the New York-based nonprofit Turnaround for Children. The organization was founded in the wake of the 9/11 terrorist attacks after New York City commissioned a study to assess the level of trauma in its public-school students. "
YouthBuild: "Building Futures YouthBuild at Lewis and Clark Community College has embarked on a long-term Central Avenue Beautification Project, in which students in the program will help identify the repair and beautification needs of private and commercial properties, at no cost to homeowners." check out the full article here.
Also, Phoukeepsie's YouthBuild program is expanding with the development of a 22,000 square foot job training center on the city's north side.