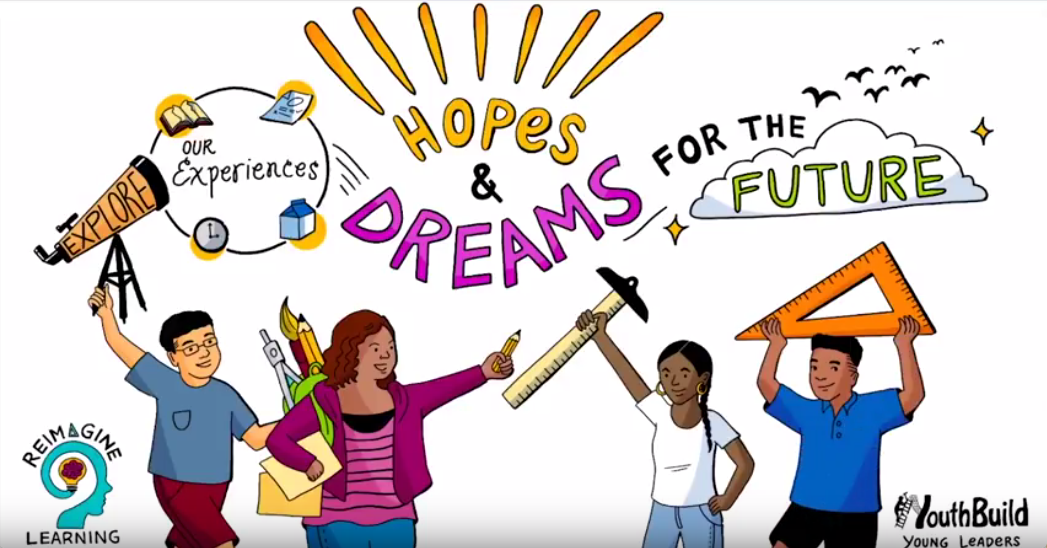 Written by: Delanoe Johnson, Reimagine Learning Associate and Leader of Youth Engagement Work.

We all have unique gifts that can frame our sense of purpose and what mark we leave on the world. For me it is art. My music is JOY. Art allows me to express myself in the rawest, purest, freest form. The great range of art we see and experience (music, poetry, dance, performance, etc.) shows us how self-expression can take many different forms.

Because art encourages us to discover and express our unique selves, it can let us tap into our genius. This is especially empowering for youth who are already natural creative thinkers. Young people haven't been crushed into the "adult" way of approaching problems – typically structured, rigid, linear and (too often) unoriginal. Instead, youth are dreamers, seeing connections and possibilities that adults might have lost the ability to envision.

In the field of education, young peoples' voices have been lost. There is a cost to this. Creativity and a sense of possibility are limited by the way in which we are approaching the question of designing the future of learning. Also – the voices of those whom schools are meant to serve – the young people themselves – are largely silent.

As a student who found an alternative pathway through my high school and college education, I know firsthand that the ways in which schools are set up don't always result in young people being seen, known and supported to articulate and realize their dreams. And yet, we don't turn to young people for input or perspective. Conversations about the future of school in the US have been, and largely remain, conversations between adults about young people and the schools meant to serve them. Why is this? What if we asked students for advice and guidance? What might they suggest?

If we hope to change the education system to support the strengths and needs of ALL students, we must engage these dreamers. Creating space for diverse perspectives at the education reform table – and in particular engaging students, can drastically shift the conversation. Students are directly affected by the policy and systems we hope to change and so far, the changes we're making aren't serving all students. According to the numbers, about one-third of students are systematically under-served by schools and you can easily make the case that all students are failing to get what they need to maximize their potential.

Reformers should ask themselves: "Have I truly listened to the voice of students?" "Have I authentically incorporated their experience and perspective into my reform strategy?" If the answer is "no," then you are not tapping into the power of youth voice and your approach is likely sub-optimal and may unintentionally repeat some of education reform's past mistakes.
Read More
Tags: Education Reform, Reimagine Learning Fund, Systems Change, Youth Voice