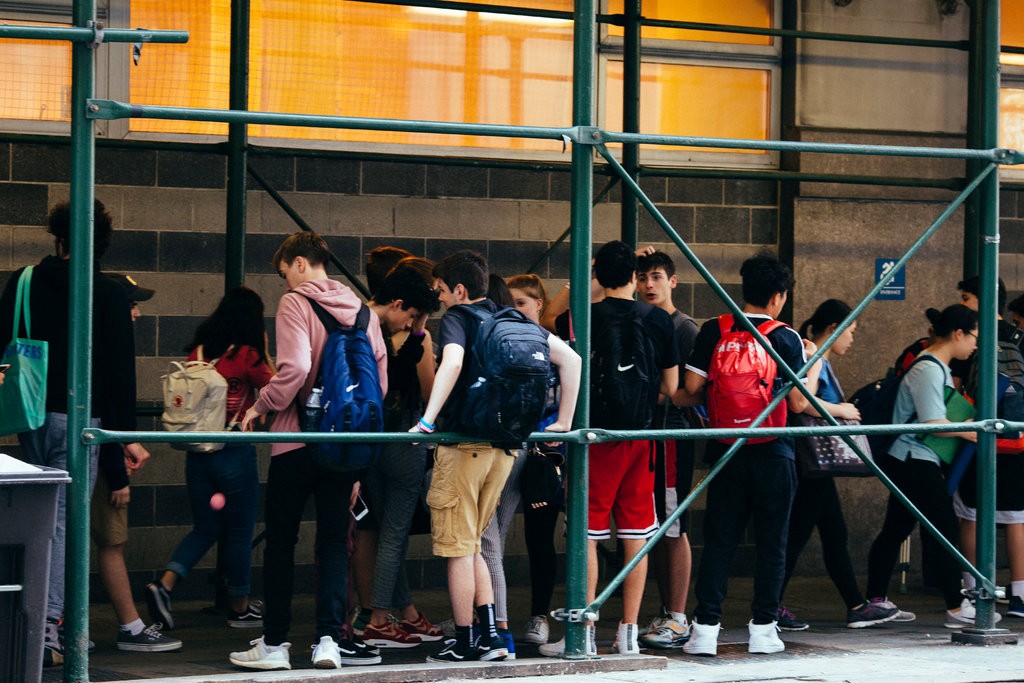 Take 5! Here are five social innovation links we are clicking on this week.
1.) EdWeek: The 'Ripple Effects' of Integrating Social Emotional Learning into Elementary Learning "Van Ness enthusiastically created a Focus of the School with social-emotional learning on par with academic learning. As we interviewed Cynthia Robinson-Rivers, the school's founder, it became evident how this dual focus played a role in almost everything else. In the interview, Cynthia will describe how integrating a social emotional focus changed the Educator's Role (the Fifth Leap) as well as how the School Community (the Seventh Leap) transformed as well."
2.) Edutopia: Boosting Student Engagement Through Project-Based Learning "Research shows that by organizing learning around meaningful goals, PBL can be an effective way to cultivate a "need to know" attitude in students—students are motivated to deepen their understanding in order to solve a problem that is meaningful to them. Concepts are better understood when students see a need for their use because that need encourages them to apply what they're learning to relevant situations, leading to a better sense of understanding."
3.) New York Times: New York Today: How the City's Elite High Schools Are Changing "A new plan to diversify the schools has emotions running high. That's understandable: The change brings together issues of segregation, inequality, class and privilege — not to mention the future of our city's children.
But as important as this story is, it's also complicated. Here's a quick explanation of the proposed changes and the controversy surrounding them."
4.) The 74: Camden's Paymon Rouhanifard Reflects on 5 Years of Surging Student Achievement, Expanding Parental Choice in One of NJ's Poorest Districts "Camden, one of New Jersey's poorest school districts, has been on the rise under Rouhanifard's leadership. About 95 percent of Camden students qualify for free or reduced-price breakfast and lunch. Some also receive dinner. Through a combination of social-emotional supports and portfolio-driven reforms, student achievement and safety have dramatically improved."
5.) Education Week: Gates Foundation, Chan Zuckerberg Team Up to Seek 'State of the Art' Ideas for Schools "The Bill & Melinda Gates Foundation and the Chan Zuckerberg Initiative are teaming up on a new research-and-development initiative aimed at identifying "state-of-the-art" educational strategies and bringing them to the classroom. The focus is on spurring development of new measures, new ways of teaching, and new technologies for tracking and supporting students' writing ability, math skills, and "executive functions," such as self-control and attention."