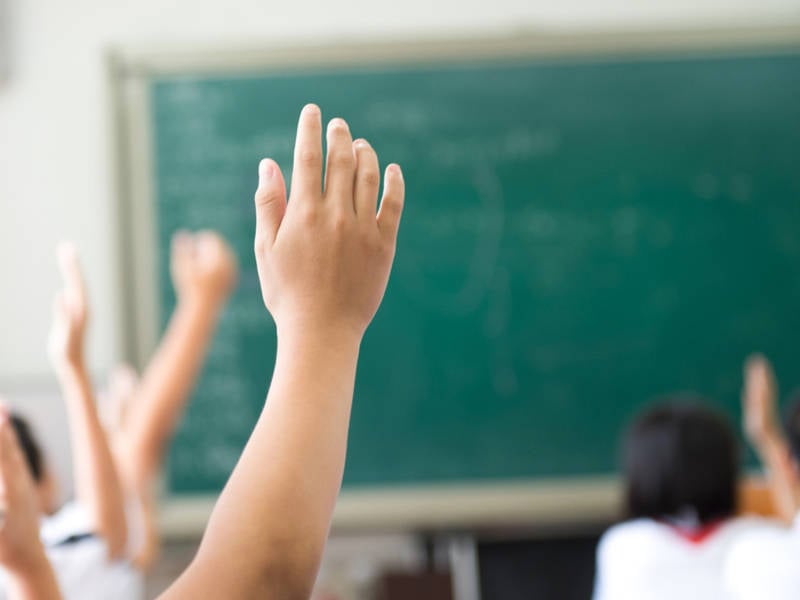 Take 5! Here are five social innovation links we are clicking on this week.
1.) CISION: Chicago Public Schools and LEAP Innovations Receive $14 Million in Grants from Chan Zuckerberg Initiative to Support School-Led Personalized Learning Programs "CZI's grant to LEAP will enable more than 100 schools – both CPS schools and schools throughout the Chicagoland area – to design, pilot, implement or expand strategies that are tailored to each student over the next two years. Funding will support professional learning for principals and teachers throughout design and implementation, classroom resources and the scaling of effective practices schoolwide." New Profit is a proud funder and partner of LEAP Innovations.
2.) New York City Patch: NYC Students Are Fleeing Their Neighborhood Schools, Study Finds "Influential leaders such as Mayor Bill de Blasio argue the racial segregation of New York City's public schools is largely a consequence of where students live. But a new study showing how thousands of students have fled their neighborhood schools raises questions about that argument."
3.) PBS: Filling in this perception gap can help low-income students succeed "For many students at LaGuardia Community College in New York, making it from the first day of school to graduation is a struggle. And they're not alone. Part of this national problem? We don't have a good idea of who's going to college, and the ways their complex lives and extra costs can trip them up. Hari Sreenivasan reports as part of our series Rethinking College."
4.) Teacher Magazine: What is 'equity' in education? "Equity in education is often viewed as equivalence or sameness. A more useful way to view equity is through the lens of 'fairness'.The Cambridge Dictionary defines equity as 'the situation in which everyone is treated fairly and equally'. The implication is that equity depends on equality of treatment.But an interesting 2017 article by Yale researchers (Stamans, Sheskin & Bloom, 2017) points to evidence that, in general, people value fairness over equivalence. There are situations in which people view equal treatment as fair, but other situations in which they view unequal treatment as fair. This suggests that, when it comes to 'equity', fairness trumps equality."
5.) EdSurge: Why Competency-Based Education Stalled (But Isn't Finished) "The phrase "competency-based education" is quite a mouthful, but it was all the rage a few years ago among college leaders looking to expand access to their programs. The idea can sound radical, since it often involves doing away with course structures as we know them, to focus on having students prove they can master a series of skills or concepts one at a time."