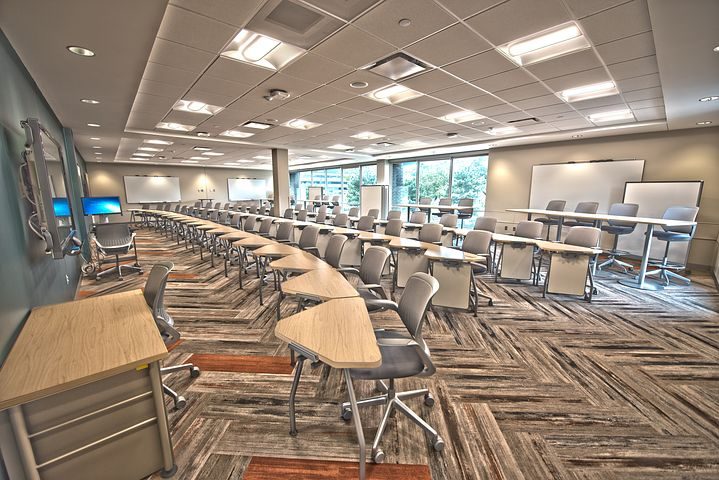 Take 5! Here are five social innovation links we are clicking on this week.
1.) Pacific Standard: Can 'work colleges' in cities become a low-cost, high-value model for the future? "Paul Quinn College in Dallas became the nation's first urban work college. Now it's expanding to a second campus and creating a consortium of other urban colleges that may join the work college movement. Students work as they go to reduce their tuition and will usually graduate with far less debt than other college students, making these schools a possible model for the future."
2.) EdWeek: Are the Right Students Applying for Federal College Aid? "States and school districts have been pushing hard to get all students to apply for financial aid. But more and more, they're zeroing in on low-income families to address a key irony of the college affordability problem: The students who most need help paying for college are the least likely to seek it."
3.)The Tech Edvocate: 8 attributes of successful schools in the digital age "To educate today's students, schools have to adapt to this and provide a modern education, that is infused with technology. To be successful, schools need to change how they do business, and their teachers have to add new skill sets to their repertoire. In this article, we will discuss 8 attributes of successful schools in the digital age"
4.) EdSource: Preparing teachers to personalize their classrooms "Personalized learning enables students to learn academic content at their own pace, moving on when they show mastery of material in a variety of content areas. A pioneer in personalized learning, Summit developed its online Summit Learning Platform with help from Facebook engineers. Students choose how to learn from playlists of videos, animations, exercises and texts. Teachers "facilitate," but let students take the lead. For most of the school day, students work on projects, individually and in groups. The goal is for students to become self-directed learners."
5.) National Association of Elementary School Principals: NAESP board of directors issues positions statement on diversity in schools "In March 2018, NAESP's Board of Directors directed NAESP's Diversity Task Force to define and create a position statement on inclusiveness and diversity in schools. The following position statement was approved by the board at its July 2018 meeting."