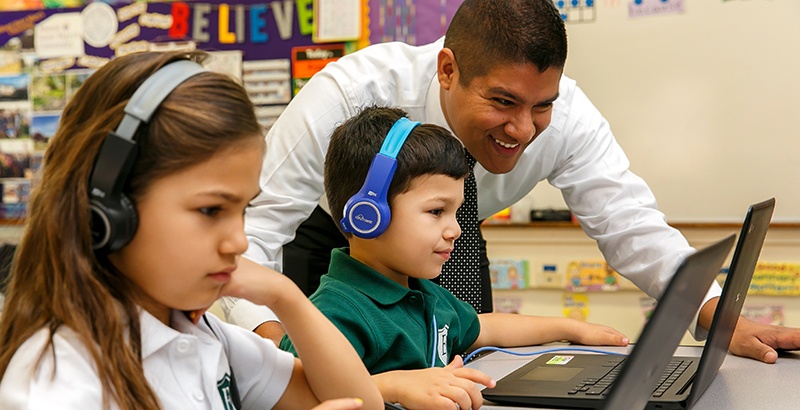 Take 5! Here are five social innovation links we are clicking on this week.
1.) CLASP: Senate CTE Bill: Modest Improvements for Low-Income Students, Students of Color "The legislation provides $1.2 billion annually to improve state and local career and technical education programs for secondary and postsecondary students. When it's done right, CTE helps students acquire skills that have value in the labor market. Low-income students and students of color should particularly benefit."
2.) The Chronicle of Higher Education: Standardized Tests Favor Students From High-Income Families "Standardized test score are directly affected by both race and class. Historically, white students have scored higher on standardized tests than minority students. Even when adjusting for socioeconomic status, the scoring gap persists. For instance, minorities of high socioeconomic status score higher than low socioeconomic-status minorities but significantly lower than low socioeconomic-status whites. This is due to multiple variables in the K-12 educational system."
3.) Education Week: Beyond FERPA: Five Tips For Protecting Student Data"How can district technology leaders make sure that their schools are compliant with federal data privacy laws? And just as importantly, what protections should schools be aware of that aren't required by federal law? Student privacy experts addressed these questions at a panel Monday at the International Society for Technology in Education's annual conference in Chicago."
4.) The 74: The Path to Excelencia: In Los Angeles, One School Leader's Mission to Motivate English Language Learners to Succeed "What's innovative about Excelencia's teaching model is that teachers for even the youngest learners will be able to specialize in what they're best at, said Alonzo, who honed his model the year before Excelencia's charter was approved, during a Building Excellent Schools training program in urban charter school creation and leadership."
5.) Forbes: The Social Impact Revolution Is Here "Multiple sectors are finding more and more reason to work together in the wake of the social impact revolution, each looking to play a role in the broader arena of improving people's lives. With a profusion of expertise and energy rallying around social impact, we may be amidst a more abundant harvest — one that finally nurtures solutions to our urgent social challenges."