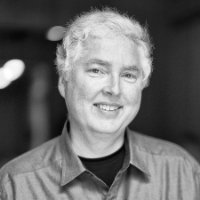 Collaboration - across people, teams, organizations, and sectors - is a big theme in New Profit's work to break down barriers to opportunity in America. Last week, our Founder and CEO Vanessa Kirsch published a LinkedIn column on our amazing relationship with Deloitte called "Thinking Differently About Collaboration." We heard from many friends and supporters who are doing great work of their own to build bridges and drive towards even greater impact.
One of our biggest inspirations on this topic is New Profit Board Member Jeff Walker, who got some well-deserved notice today from New York Times columnist David Brooks in a piece called "The Unifying Leader." In the piece, Brooks writes about how great leaders are also great collaborators and puts a spotlight on Jeff's amazing recent LinkedIn column "Solving The World's Biggest Problems Takes Ensembles, Not Soloists." Jeff's piece was viewed almost 10,000 times and spurred lots of conversation, thanks to some valuable insights like the following:
Cause-based collaboration is no magic bullet. It still takes plenty of thoughtful research, creative insight, political savvy, and hard work to craft workable solutions to the biggest problems of humankind and then to make them widely available. But I'm convinced that, when it comes to most of the major challenges we face, multi-stakeholder partnerships are the key to achieving real progress. To make this happen, we need to:

Identify more honest brokers who will bring stakeholders together around shared causes. They will spend their time on coordination, communication, and ensuring a focus on a common measureable goal. Can we train people to be honest brokers? Could we create collaborative apprenticeships with mentors who can teach the art of brokering? There are many candidates waiting in the wings—let's put them to work!

Spend time with others who share our interest in a cause to thoughtfully define the cause, explore a specific solution, and devise a system to measure results. Don't give in to the temptation to jump at a solution that sounds right or that some professor or nonprofit is selling….take a deep breath and open up to other views.

Ask, early in our planning efforts for any new project, "Who can we collaborate with to improve our odds of success?" Don't assume that the partnership path is too hard to follow—there are models for collaboration that will smooth the way.
We recently brought on three new Board Members - Henry McCance, Kristen Mugford, and David Harris - who exemplify the power of collaboration along with Jeff, and we would love to hear your thoughts on the topic in the comments section below or on New Profit's Twitter, Facebook, and LinkedIn profiles.