We are grateful for the New Profit community for partnering with us this year to catalyze the impact of the breakthrough social entrepreneurs in our portfolio and to transform how government and philanthropy pursue social change. As we look back on 2019, we want to share with our community ten highlights from our year at New Profit that would not have been possible without all of you.
Want a deeper look? Check out our 2019 Annual Report here.
---
1. We Made Investments in 21 Breakthrough Organizations
In 2019, we welcomed 21 new organizations into our portfolio! We made $1M+, multi-year "Build Investments" in the following organizations: Braven, GirlTrek, Instruction Partners, Springboard Collaborative, The Health Initiative, and Zearn. We made $50K, one-year "Catalyze Investments" in the following cohorts of organizations:

---
2. We Welcomed New Talent to the New Profit Team!
In 2019, we welcomed 16 incredible people to the New Profit team. Get to know them here!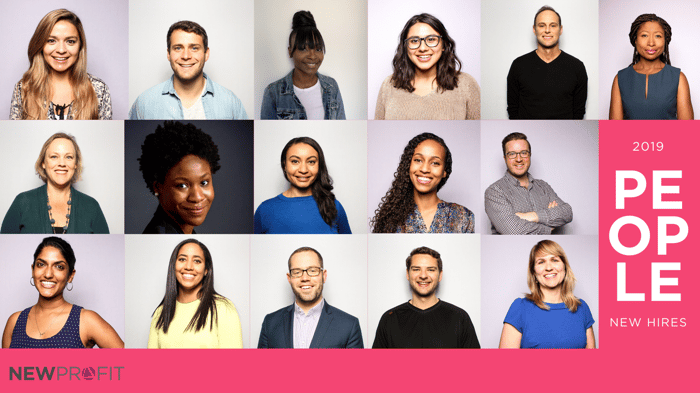 ---
3. We Launched the Systemic Solutions Initiative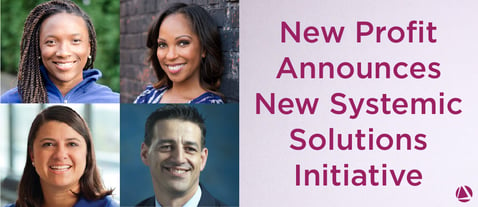 In July, we announced the launch of the Systemic Solutions Initiative, which backs innovative, nimble leaders who see a pathway to disrupting and reshaping systems, and fostering new capacity in them, to achieve equitable and sustainable outcomes. The first two investments are in GirlTrek, the growing national movement addressing black women's health led by T. Morgan Dixon and Vanessa Garrison, and The Health Initiative, an initiative to transform health care at the state level led by Rebecca Onie and Rocco Perla. Each organization will receive $1.2M over 3 years and intensive strategic support from New Profit. Click here to read more about these investments.

In 2019, New Profit's Systemic Solutions Initiative team teamed up with FSG to facilitate a webinar series on systems change. Click to watch the webinar recordings: The Six Conditions of Systems Change; Shifting Mental Models to Advance Systems Change; Building Relationships to Advance Systems Change; and Examining Power Dynamics in Systems Change.
---
4. We Launched Civic Lab to Support Democracy Entrepreneurs
This spring we announced the launch of Civic Lab, an initiative that supports innovative models of grassroots solutions that build civic trust and a strong civic culture in America. Through Civic Lab, we provided one-year unrestricted grants of $50,000 and strategic capacity building support to help seven democracy entrepreneurs grow and increase the impact of their organizations, while also collectively contributing to the renewal of civic culture in America. Read the announcement here!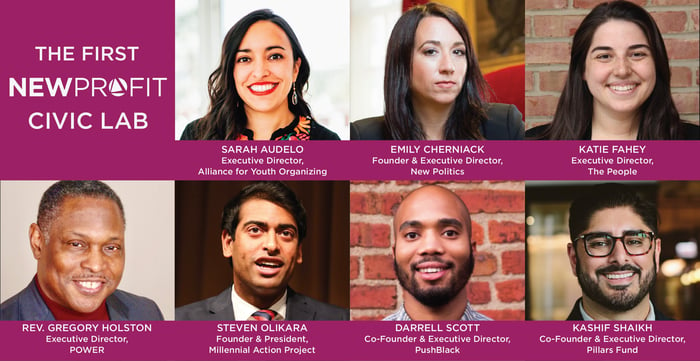 We invite you to watch a talk given by Yordanos Eyoel, a Partner at New Profit who leads Civic Lab, at TEDxBeaconStreet on "Why Voting Isn't Enough." Yordanos, an Ethiopian-American, offers practical solutions, based on her life experiences and research, for how we can use our day-to-day actions to unleash our civic power and transform our democracy and our country. Because despite our overemphasis on election cycles, our civic duty does not begin nor end at the polling station. Watch here.
---
5. America Forward Launched the Advocacy Institute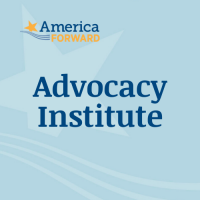 Our bipartisan policy arm, America Forward, announced the launch of the Advocacy Institute, a first-of-its-kind effort aims to strengthen the voice of community-based problem solvers in local, state, and federal policy. Social innovation organizations' appetite for advocacy is at its peak, while so much at stake as policymakers and politicians are grappling with changes in early learning, K-12, post-secondary education, workforce development, and pay for success policy. The America Forward Advocacy Institute is designed to give social entrepreneurs, and the constituents they serve, the skills they need to have a strong and effective voice in the decision-making process.
---
6. We Welcomed Three New Board Members!
In March, we welcomed three extraordinary leaders who are longtime partners in the New Profit community to our Board of Directors:
Sam Cobbs, President of Tipping Point Community, an organization that fights poverty in the Bay Area of Northern California; and founder and former CEO of First Place for Youth, a pioneering organization and past New Profit grantee that helps young people transition successfully out of foster care and into sustainable lives.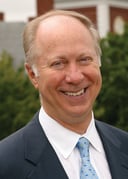 David Gergen, professor of public service and founding director of the Center for Public Leadership at the Harvard Kennedy School; senior political analyst for CNN; former White House adviser to four U.S. presidents of both parties: Nixon, Ford, Reagan and Clinton; and founding co-chair of America Forward, New Profit's nonpartisan policy initiative and coalition.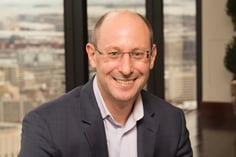 Matthew Levin, Founder and Principal Investor at Twin Shores Capital; former Senior Advisor at Bain Capital, and longtime partner and advisor to New Profit and its portfolio organizations. From 2001 through 2015, Mr. Levin was a Managing Director in Bain Capital's private equity business where he was a leader within the North America consumer products and retail industry vertical.
---
7. We Celebrated Six Organizations Exiting Our Portfolio in 2019
2019 marked the closeout of our multi-year partnership with six incredible grantee-partner organizations. Check out some of the key results that these organizations have achieved while in the New Profit portfolio and join us in celebrating the impact of these breakthrough organizations!
Through an integrated system of tools and training, The Achievement Network (ANet) helps schools and districts boost student learning with great teaching that's grounded in learning standards, informed by data, and built on successful practices of educators around the country. ANet's 180 staff members, the vast majority of which are former teachers and school leaders, now partner with more than 700 schools across America. During New Profit's investment term, ANet doubled its beneficiaries and now reaches over 343,000 students annually.
Family Independence Initiative (FII) provides a technology platform that enables families to strengthen social networks to support one another in mobility and receive unrestricted cash investment. FII now serves 10,000 people across sites and partnership programs in 15 cities. Over 2 years with FII, families on average report: an increase of 21% in monthly income and a 42% decrease in the overall use of government subsidies like TANF and SNAP.
Health Leads has been working with health care systems and communities across the country for more than 20 years to improve the living conditions that drive health (also called social determinants of health or health related social needs). During our investment, the organization drove full adoption of Health Leads interventions at leading health systems including Kaiser Permanente Southern California, Massachusetts General Hospital, University Hospitals Cleveland, Johns Hopkins Health System, NYC Health+Hospitals, Dayton Children's Hospital, and many others.
Match Education operates a high-performing network of nonprofit public charter schools, its own graduate school of education, and a digital open education resource sharing platform – Match Export – that codifies and shares Match's curriculum and instructional coaching with educators around the world. In its first four years of operation, Match Export has reached over one million educators in the US and globally.
New Teacher Center (NTC) works to disrupt the predictability of educational inequities for systemically underserved students by accelerating educator effectiveness. Last year, NTC impacted 1.85M students by supporting 25,300 teachers in 260 districts across 26 states. An evaluation during the New Profit investment period showed that when teachers participate in the NTC induction model, students gain up to five months of additional learning.

Third Sector uses public funding and data as levers to impact how governments, providers, and their partners work with and improve the lives of the people they serve. Third Sector has partnered with government to deploy $805M towards measurable results for communities through 320 outcomes-oriented contracts across 17 projects, promoting better outcomes in areas such as homelessness, mental health, family stability, and economic opportunity for more than 120,000 underserved people
---
8. We Announced Plans to Support 21 Postsecondary Innovators
In October, we announced an open call for proposals and plans to support 21 innovators who are connecting young adults from low-income communities with the postsecondary credentials and work experience needed to access upwardly mobile careers through our Postsecondary Innovation for Equity (PIE) Initiative. An initiative of Learn to Earn, New Profit's postsecondary and career strategy, PIE aims to surface and catalyze innovations that help young Americans achieve economic mobility without incurring major debt. We will provide a $100K unrestricted grant to each organization over two years and engage them in a learning community focused on building their measurement capacity. Read more here.
---
9. We Opened Applications for Early Childhood Support Organizations

In 2019, we launched the Early Childhood Support Organizations (ECSO) Initiative, a $20M public-private partnership between New Profit and the Commonwealth of Massachusetts Department of Early Education and Care (EEC). Led by early learning pioneer and two-time New Profit portfolio social entrepreneur Aaron Lieberman (Jumpstart, Acelero Learning), the initiative will provide leader and educator development and curriculum resources to support better outcomes for underserved children who are enrolled in Head Start and subsidized child care programs. This year, we launched an open proposal process for Early Childhood Support Organizations, which will serve as intermediary organizations that partner with local center and family-based early childhood providers to help them implement the ECSO's articulated program model, covering all the areas we know are essential for high-quality program delivery and long-term impact. We will select ECSO grantees in 2020.
---
10. Media Highlights from 2019
Click here to read the top media pieces written by and about New Profit from in 2019. We look forward to continuing to contribute to the important conversations taking place in our sector and country on how we can drive sustainable, equitable change in 2020 and beyond.