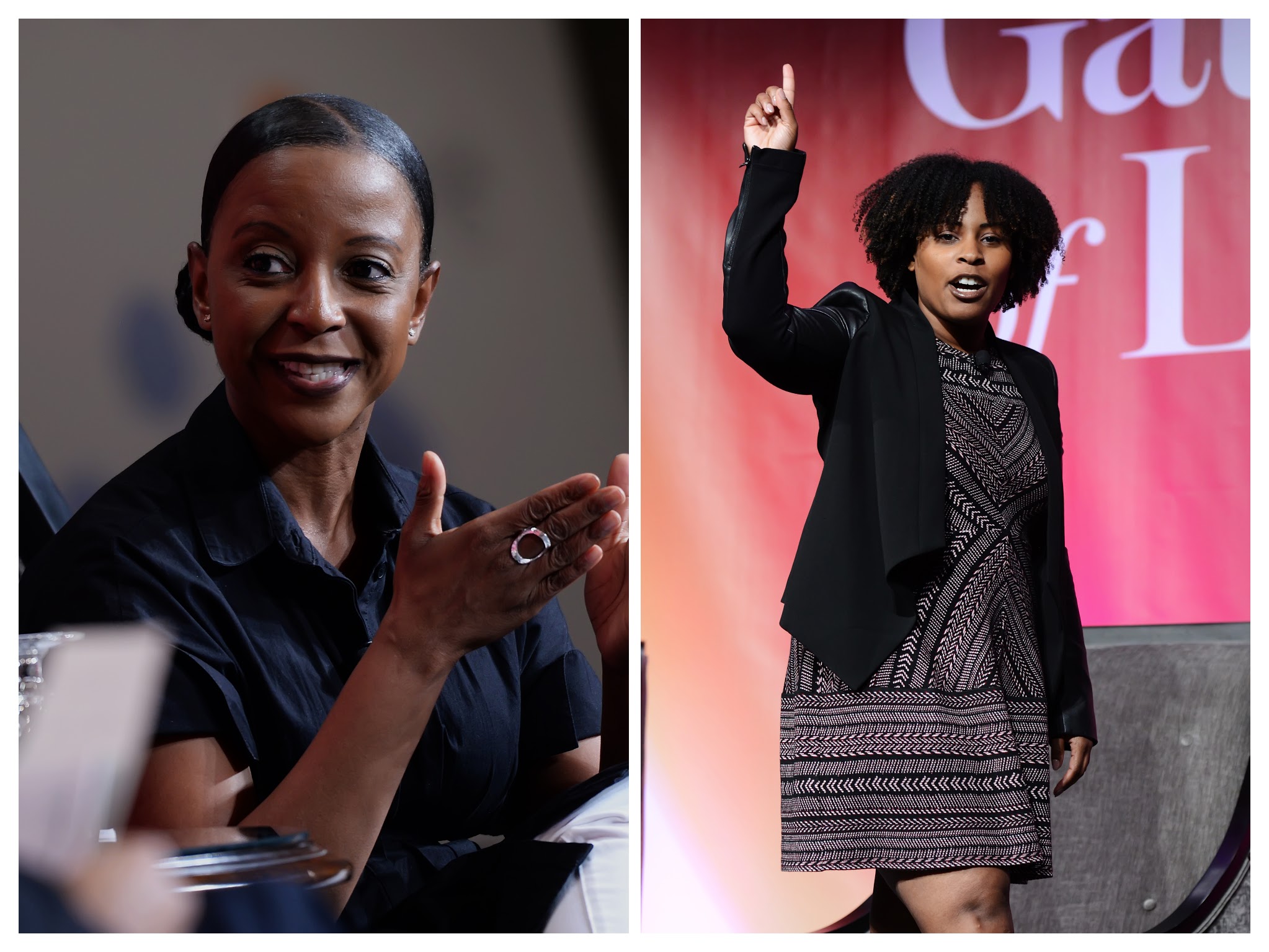 Left: Alexandra Bernadotte, Founder and CEO, Beyond 12; Right: Ashley Edwards, Co-Founder and CEO, MindRight.
Recently, Fast Forward announced the launch of their fourth accelerator cohort. Fast Forward accelerates tech nonprofits by investing money, providing training and mentoring, and increasing the visibility of tech nonprofits to scale them to impact. This year's accelerator cohort consists of nine innovative organizations leveraging technology to improve the lives of those who need help the most, including two members of the New Profit community!
Alexandra Bernadotte, Founder and CEO of Beyond 12, was a member of the inaugural New Profit Women's Accelerator.
Beyond 12 is a digital mentorship platform transforming first-generation students into college graduates. Beyond 12 envisions a world where all students will have the opportunity to earn a college degree that provides them with meaningful economic and personal prospects. Beyond 12's mission is to dramatically increase the number of low-income, first-generation, and historically under-represented students who graduate from college.
Ashley Edwards, Co-Founder and CEO of MindRight, is one of New Profit's Millennial Impact Fellows, a group of millennial social change agents who joined us at the 2017 Gathering of Leaders.
MindRight aims to help at-risk youth recover from trauma by providing proactive daily mental health support for teens via SMS-based coaching. The organization's text messaging service changes the paradigm of mental health by making evidence-based practices available to all youth.

Click here to watch Ashley's Firestarter presentation where she tells the inspiring story of why MindRight's work is so important.
Click here to read the full announcement from Fast Forward and please join us in congratulating these amazing tech entrepreneurs!