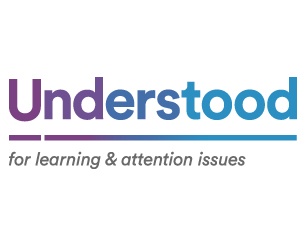 We have big news! We are proud to be part of an exciting new adventure for parents of children with learning and attention issues Understood.org has officially launched!
New Profit, along with 14 other nonprofits, have come together to create a single resource so that all parents can find clear answers to complex issues and personalized support that they can trust.
Understood is part of a bold new plan to support parents of children with learning and attention issues. Through research and interviews with thousands of parents, we¹ve learned a lot about what people need to help their children thrive in school and in life, and Understood was built with that in mind.
Here are just a few of the features We are excited about on Understood:
Through Your Child's Eyes: A tool that lets parents experience what its like to have reading, math, writing, organization and attention issues
Tech Finder: The opportunity to get personalized recommendations for apps, websites and games matched to their children¹s needs
Experts Live: Daily live chats and webinars with experts in learning and attention issues
Secure Parents Groups: A secure online community in which parents can connect with other parents who are on similar journeys
Please take a moment to explore Understood.org today. It's the start of an exciting journey, and I hope you'll be a part of it. If you know people who would benefit from Understood (and since one in five kids has a learning or attention issue, you probably do!) please share this post with them.
Follow Understood on Facebook and Twitter to keep up with the launch of new features and tools in the coming months.