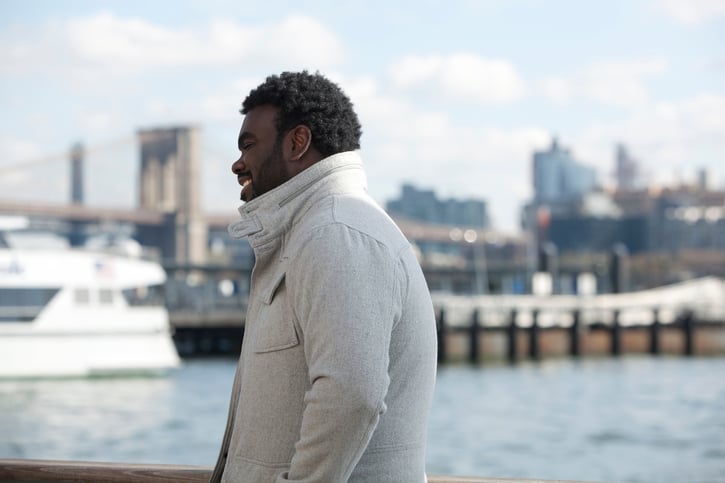 Photo credit: Lexie Moreland
On March 13, 2018, Marcus Bullock, Founder and CEO of Flikshop, and Tulaine Montgomery, Managing Partner at New Profit, sat down with Devin Thorpe of Forbes to discuss the criminal justice system and the importance of communication for incarcerated individuals.
Unlocked Futures is New Profit's latest Accelerator Program initiative—launched in partnership with John Legend's FREEAMERICA and Bank of America—designed to support social entrepreneurs who have been directly affected by the criminal justice system and founded mission-driven organizations focused on criminal justice system reform. Flikshop, one of eight members of the inaugural Unlocked Futures cohort, provides inmates the ability to receive mail from their loved ones every single day via a mobile app.
Bullock explains the innovation behind his venture: "Flikshop provides incarcerated individuals an important communication pathway with loved ones at home. This critical connection is a straightforward reminder that a full life awaits outside prison, and a motivation to seek self-improvement inside prison. Once released, the individual is more likely to be in a frame of mind to stay on a responsible course from the moment of release from prison."
Click here to watch their full interview with Thorpe and read the Forbes article on Flikshop.