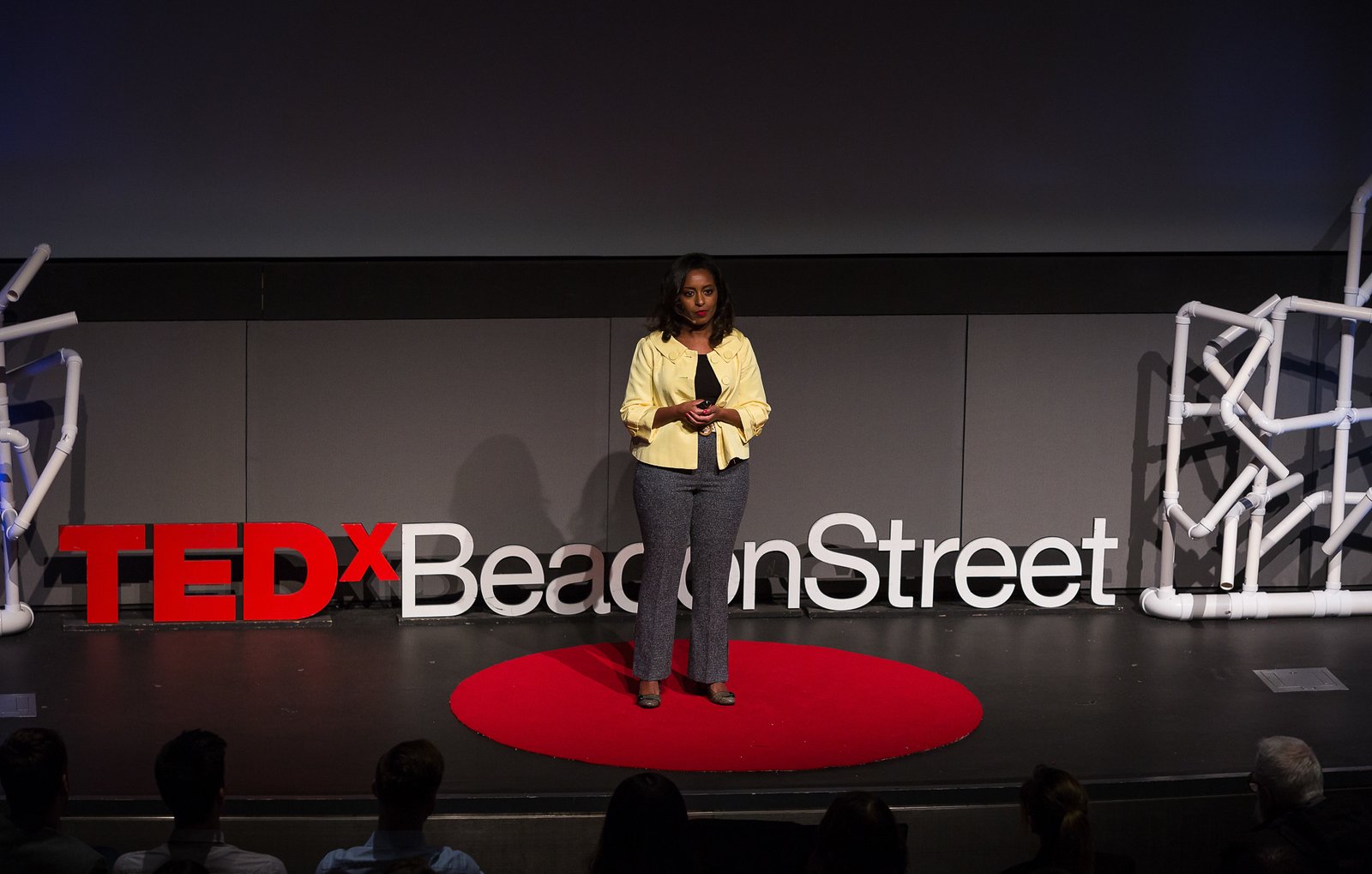 What does a fear of heights, a hot air balloon, the Maasai Mara, and the Lion King have to do with civic trust in America?
At first glance, it may seem like nothing, but in her recent TEDxBeaconStreet talk New Profit Partner Yordanos Eyoel weaves together these seemingly disparate elements into a beautiful story and call to action about addressing the current state of civic trust in America, supporting the democracy entrepreneurs who are fixing it, and charting the path forward for our country.
Click here to watch Yordanos' full TEDxBeaconStreet Talk: Why Voting Isn't Enough.
In this talk, Yordanos, an Ethiopian-American, offers practical solutions, based on her life experiences and research, for how we can use our day-to-day actions to unleash our civic power and transform our democracy and our country. Because despite our overemphasis on election cycles, our civic duty does not begin nor end at the polling station.

Through our Civic Lab initiative, led by Yordanos, we are supporting innovative models of grassroots solutions that build civic trust and a strong civic culture in America. Interested in learning more about Civic Lab and the groundbreaking democracy entrepreneurs we are supporting? Click here to read a highlight of the initiative from Giving Compass!