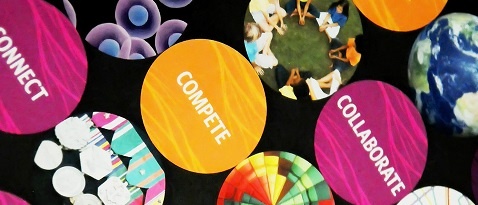 New Profit is hiring a Chief Financial Officer. This is an exciting opportunity for an experienced leader to make a significant contribution to New Profit's growth. Reporting to the Chief Operating Officer, the Chief Financial Officer (CFO) will serve as a member of the senior leadership team and will be responsible for building and enhancing the business processes and infrastructure that will allow New Profit to fulfill its vision.
Who do you know who would make a rockstar CFO for New Profit, helping us achieve our vision for our organization and those we serve? Think about those in your network who meet these candidate requirements:
Demonstrated passion for and commitment to New Profit's mission through leadership experience in high-
growth, entrepreneurial organizations; experience driving organizational change and transformation
10+ years of professional experience and a track record of success leading the finance function, ideally for an organization with an operating budget of at least $10 million
Strong financial fluency; demonstrated ability to specify the financial analyses required to support strategic decision making and use financial indicators to manage organizational performance
Exceptional strategic thinking and problem-solving skills, with a proven ability to develop and strengthen systems
and processes
Experience managing or strong knowledge of human resources administration and benefits management, strategic planning, and information technology
Outstanding organizational and project management skills with an overall execution orientation
A lively, curious, and creative intellect; professional style that includes flexibility, evenness, and a sense of humor
Bachelor's degree required; MBA preferred
The full job description and information on how to apply can be found at: http://www.on-ramps.com/jobs/953
New Profit is an equal opportunity employer and welcomes candidates from diverse backgrounds.