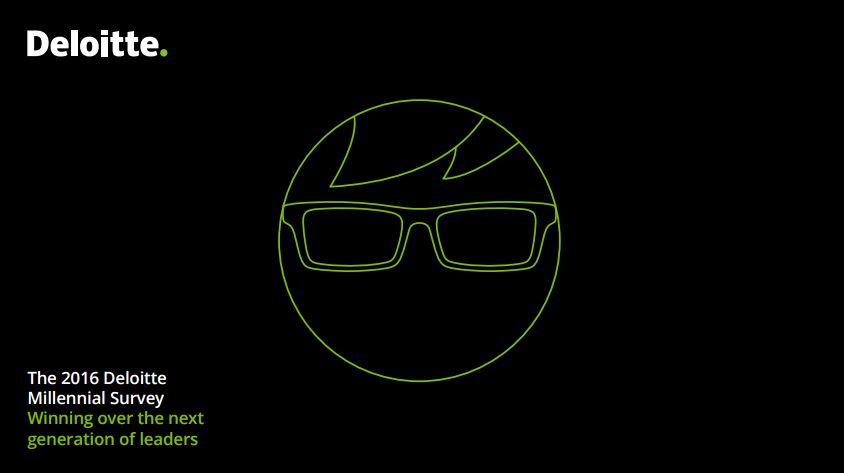 It may be a new year, but for businesses the same question persists: "How do we connect with Millennials?"


Deloitte's annual Millennial Study begins to answer this question, giving insights on Millennials' values, priorities, and below-the-surface ambitions. But it's not just the for-profit sector that has something to gain from these insights - nonprofits can also capitalize on key opportunities presented by Deloitte's three main findings.


#1 - "Many Millennials have one foot out the door."


At first glance, Millennials lack loyalty. If given the choice, one in four Millennials would quit their current job for another pursuit. This points to a lack in confidence in their current organization, but it also may be a sign of neglect. Deloitte's study tells us that only 28 percent of Millennials believe their current organizations make 'full use' of their skills. So what can nonprofits do?


Opportunity: Nonprofit workers are familiar with wearing many hats in their day-to-day tasks. Often operating with limited resources, employees need to use every tool they've got. If Millennials seek opportunities to use all their skills, nonprofits are a place for them to realize their potential.
#2 - "Shared goals, different focus—the sustainability gap"


Deloitte also shares that Millennials believe businesses to be more ethical than a year ago. However, they remain wary of motivations: 54% of Millennials believe profit alone influences decisions. This is where the social sector can shine.


Opportunity: Earn loyalty and beat skepticism with honesty and good storytelling. Nonprofits by their nature are founded on inspiring stories - communicate these stories to Millennials. Be clear about the problem you have set out to solve, and tie it to a heartfelt, impactful founding story. Such stories are especially handy in a time when ethics are a priority to Millennial workers.


#3 "Bridge the gaps, retain the talent"
Deloitte tells us that Millennials lack loyalty and are skeptical of business ethics. Perhaps, then, these feelings are linked. If organizations "do the right thing," they can hang onto Millenial employees for longer. To bridge this gap, the study calls upon businesses to (1) identify with Millennial values, (2) meet their expectations, and (3) support ambitions and professional development. Nonprofits can do the same.
Opportunity: Connect the dots between your mission, your employees' goals, and the purpose beyond profit. By aligning goals and expectations, nonprofits can keep their Millenials' talent in the organization and maintain a healthy and productive relationship with their employees.
New Profit's continued collaboration with Deloitte draws on capabilities across both organizations to drive social innovation and large-scale change. For more information on the partnership, click here.