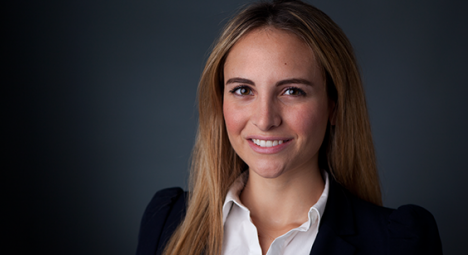 What's a WhyLight? It's a spotlight on members of the New Profit community and why they do what they do. This week, we talk to Alexia Tamer…
What is your role here?
I am New Profit's Communications Associate. I support the communications team through project management, content planning, and research. I also assist with New Profit's materials and publications, and I collaborate with New Profit's portfolio organizations to promote coordinated public outreach initiatives.
What drew you to New Profit?
I originally thought that I would be working in politics. Ever since I was little, I believed my true north was to help those who need it most, and assumed that influencing legislation would allow me to do that. After working for two consecutive political campaigns out of college, I decided to redirect my career efforts to making a more direct and immediate impact. The very first time I met with employees of New Profit, namely Laura Coleman and Kira Mikityanskaya, I immediately fell in love with New Profit's mission and dynamic culture, and there was no turning back! New Profit not only envisions a world of social justice, but has actually created measurable impact by investing in proven organizations and by creating a nurturing ecosystem that allows them to achieve scale. I maintained relationships with the people I had met at New Profit for about a year, and eventually joined the team a few months ago as Communications Associate!
How long have you been at New Profit?
3 months.
What is your favorite part of working here?
As a new employee, I have never felt more welcomed. The people at New Profit are so caring and supportive, and not to mention, extremely smart! We may all have different ways of working, different views, and different personalities, but we all have one thing in common: our commitment to help those who need access to opportunity. In many ways I feel like I have a new family now, one that works together but also cares about each other and pushes each other to be the best we can be.
Having been part of political campaigns prior to joining New Profit, I love the fast-paced environment here and the constant excitement that our work brings every day. We make sure to never miss an emerging opportunity and to never stop developing the way we think about tackling social problems.
What is the most surprising thing about you?
I am a mix of Lebanese and Brazilian, and I speak three languages.
I also skipped first grade! I guess I was good at writing down my name. :)
What's on your bucket list?
I hope to one day travel to the moon!