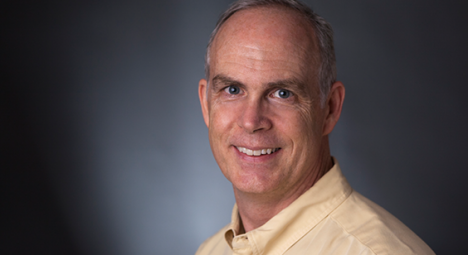 It's WhyLight Wednesday! What's a WhyLight? It's a spotlight on members of the New Profit community and why they do what they do. This week, we talk to George Overholser, Co-Founder and CEO of Third Sector Capital Partners...
What is Third Sector Capital Partners working on?
Third Sector is putting together 15 or so Pay for Success transactions that link scalable government outlays to proven social outcomes. We see it as a way for America's most effective programs to find an on-ramp to large-scale deployment, and for government to reallocate its money towards the programs that work best for the communities we serve. We are square dance instructors that get government, providers, philanthropists, evaluators and wall street investors to dance a new kind of performance-driven dance.
Where is Third Sector in its growth trajectory?
We launched almost three years ago and will have 25 folks on board by June.
How long have you worked with New Profit and in what capacity?
I have known New Profit since the very early days, when I helped three or four portfolio organizations navigate through thorny problems. I also spent time as their "Social Entrepreneur in Residence."
What has been your path to your current role?
Vanessa Kirsch and I were dreaming about how to link big data to scalable social outcomes. Kim Syman and Doug Borchard put together an initial grant, and Third Sector was off and running. Tripp Jones led the charge in making New Profit one of the inaugural investors into our first deal.
What is your favorite part of your work?
The hopeful notion that our efforts could actually help to "bend the arc" on some huge areas of social progress.
What is the most challenging part of your work?
The huge immunological response that so often comes out of the pores of government, Wall Street, philanthropy, service providers and the press that stands in opposition of anything new, threatening or as of yet unproven (although there are, of course, many champions as well).
What's on your bucket list?
Some day I would like to write a book.
What is the most surprising thing about you?
I used to be a singing waiter.
Want to know more about Third Sector Capital Partners? Follow them here:
Web
Twitter
Facebook
LinkedIn