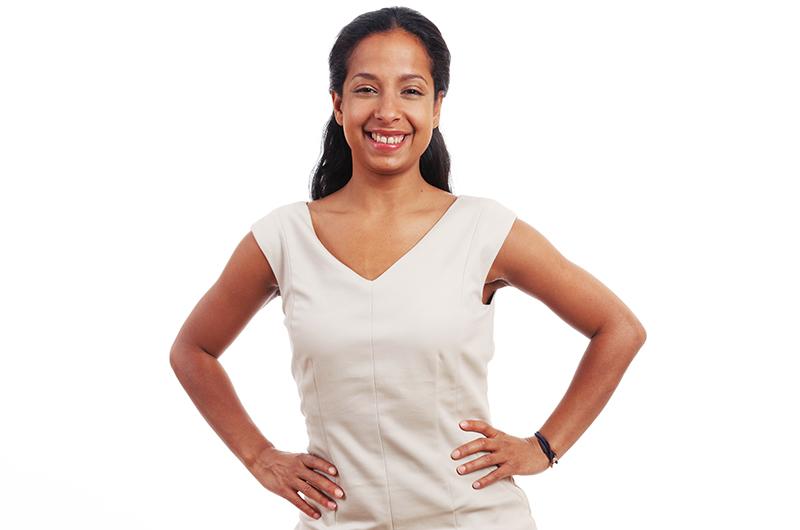 Last week, we announced the members of the second New Profit Women's Accelerator cohort. Stay tuned this week for a more in depth look at each of these amazing female social entrepreneurs and their organizations. Today, we shine a spotlight on Yscaira Jimenez and LaborX.
About LaborX:
LaborX seeks to create a pathway out of poverty for young people without college degrees by offering mobile phone job training and employment matching services.
LaborX is the LinkedIn for the LinkedOut, connecting skilled, untapped talent from alternative programs to hiring managers looking to expand their pipeline. Their mission is to improve the economic outcomes of low and mid skill workers by connecting them to living wage jobs in the innovation economy. They partner with workforce training programs and boot camps who are training the next generation of America's workforce.
About Yscaira Jimenez:
Yscaira Jimenez is a social entrepreneur dedicated to improving the educational and labor outcomes of underserved groups, particularly youth without college degrees. Inspired by the substance addiction and incarceration struggles of people in her life, she feels compelled to use education and employment to break the cycle of poverty. Yscaira first began working on LaborX as a graduate student at MIT. At first, it was a job training platform with training videos that helped candidates prepare for and obtain jobs. But through user feedback and some fine-tuning it developed into a job recruitment tool. After graduating in 2014, she was awarded an Echoing Green fellowship by Echoing Green, a nonprofit founded in 1987 that provides seed funding, leadership development and capacity-building support for social entrepreneurs. With $70,000 in seed funding, Jimenez was able to fund the company for the first 18 months, which enabled her to build a prototype of the platform. She officially launched LaborX in August 2015 and has the Boston Impact Initiative as a lead investor.
Before founding LaborX, Yscaira founded La Pregunta Arts Cafe, an arts cafe in Harlem. She also worked for 3 New York education startups (Rocket Learning, Learn-It Systems, Platform Learning) in business development, operation, and corporate trainer roles bringing tutoring to more than 10,000 low-income students across the U.S. She attended Columbia University and MIT and speaks Spanish, Portuguese, and conversational Italian.
To learn more about Yscaira Jimenez and LaborX be sure to follow along on Twitter:
Yscaira Jimenez: @yscaira
LaborX: @laborxco
LaborX is sponsored by the Solidago Foundation.