The 2018 Gathering of Leaders kicked off yesterday with dynamic calls to action from young leaders, deep dialogue on changing systems and bridging the resource gap experienced by diverse social entrepreneurs and organizations, and action planning on how to advance system entrepreneurs.
Below are some highlights from our first day together. Don't forget to join our Day 2 LIVESTREAM today to follow the conversation on the future of work in the social sector.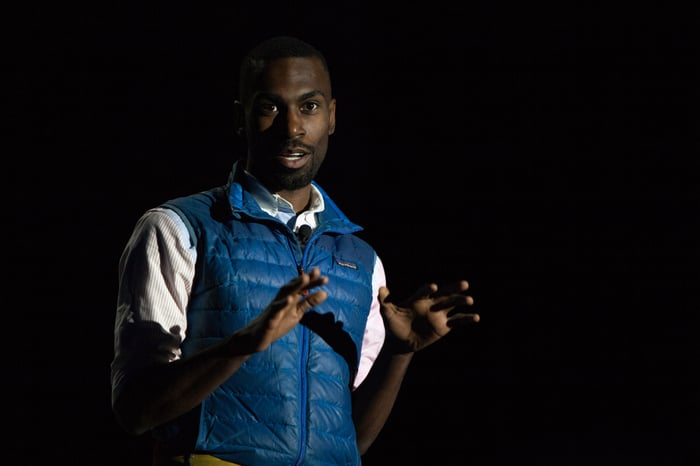 "If God answered all your prayers, would it just change you or would it change the world?"
Tiffany Dena Loftin of the NAACP, DeRay Mckesson of Campaign Zero (quote above), and Alexis Werner of Bunker Labs kicked off the day in a conversation with New Profit's Yordanos Eyoel about the unique viewpoints, skills, and power of young people, who are poised and eager to take leadership in social impact.
The opening dialogue was followed by a panel featuring not-quite-as-young (but deeply experienced) leaders, including Kim Smith of Pahara Institute, Jim Shelton of Chan Zuckerberg Initiative, and David Bornstein of Solutions Journalism Network. Shelton gave a rousing call to action about thinking differently - radically differently - about the work we are taking on to break down barriers to opportunity:
"My concern right now is that we are talking about this work in the same way we have talked about it for a long while. The time and urgency and the way things are changing means that we need to think radically differently. Our construct was one where a lot of things were given about how our democracy would work, about the basic desire for institutions to support equity, about the structures that we had put in place and thought would be there for years around the safety net, about the basic decency and norms of our society enabling more and more people to participate in democracy. None of those things can be taken for granted at this stage in the game."
"We have a mandate to build a social sector that will support diverse leaders and organizations."
The rest of the day focused on two themes: capitalizing diverse leaders and organizations (CDLAO), to put more power in the hands of communities to solve problems sustainably; and advancing system entrepreneurs, to help leaders access a wider range of tools and build collaboration that can drive large-scale change.
In the CDLAO dialogue, economic development experts Cydnee DeToy and Charisse Conanan Johnson from Next Street put a highlight on the conventional wisdom in philanthropy that needs to change: "Our research shows that the supply of diverse talent and leaders is not the issue, but those leaders don't often opt into the social sector and those leaders, once they enter, aren't supported or advanced."
Subsequent working sessions throughout the day aimed to surface tangible ways to change this paradigm, with insight and input from leaders including Jeff Livingston of EdSolutions, Aaron Walker of Camelback Ventures, Adam Foss of Prosecutor Impact, Kerrien Suarez of ProInspire, Vanessa Garrison of GirlTrek, Carmita Semaan of Surge Institute, Candice Jones of the Public Welfare Foundation, Stephanie Dodson of Draper Richards Kaplan Foundation, and Nancy Van Milligen of the Community Foundation of Greater Dubuque.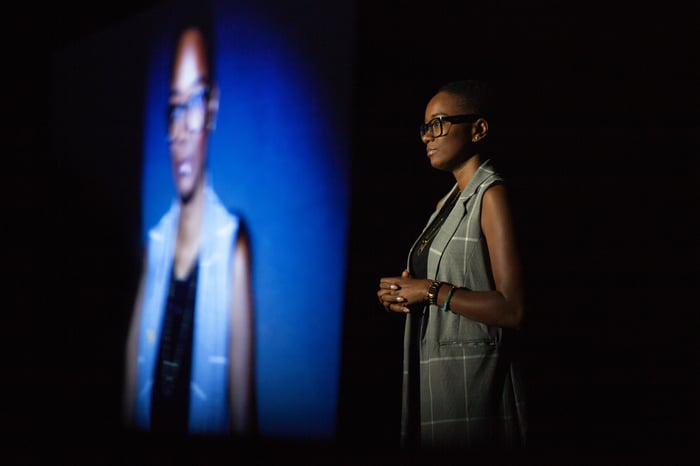 "We're a renegade community foundation that wasn't created to serve donors; we were created to build communities and change the narrative on how people are living."
The dialogue on system entrepreneurship also focused on challenging the conventional wisdom that philanthropic programs, even nationally scaled ones, can themselves transform complex systems like early childhood development, K-12 education, and workforce development. Gerry Roll (quoted above), Executive Director of the Foundation for Appalachian Kentucky, was among a group of leaders who spoke about new approaches to grantmaking, partnerships, innovative financing, policy, and other tools that can accelerate impact.
Other speakers in the system entrepreneur dialogue included Sam Cobbs of Tipping Point Community, Rebecca Onie of Health Leads, John Kania of FSG Social Impact Advisors, Mike Scannell of State Street Corporation and State Street Foundation, Caroline Whistler of Third Sector Capital Partners, Maria Zazycki of Walmart Giving, Jesús Gerena of Family Independence Initiative, LaVerne Srinivasanof Carnegie Corporation of New York, Bob Giannino of uAspire, Nicole Hurd of College Advising Corps, Anna Muoio of Monitor Institute by Deloitte, Katya Fels Smyth of Full Frame Initiative, and David Strohof Bridgeway Partners.
Today, our community will grapple with the disruptive force changing our world and what they mean for the future and our work. Deloitte Future of Work Market Leader Steve Hatfield will present on seven intersecting forces transforming our lives and the economy. Noted author and futurist Tim O'Reilly will also give a keynote speech on the "next economy" and moderate a plenary panel about where barrier breaking approaches that promote equity are taking root with Education Trust's John B. King Jr., National Domestic Workers Alliance's Palak Shah, and Opportunity@Work's Byron Auguste.
Click here for a detailed agenda and for the link to join the live stream.
Thank you to our 2018 Gathering of Leaders Sponsors!
Presenting Sponsors:

The Bromley Charitable Trust, Deloitte Consulting LLP, Ewing Marion Kauffman Foundation, Henry McCance, Spector Family
Supporting Sponsors:

Bank of America, The Boston Foundation, Howard P. Colhoun Family Foundation, LEGO Education, Peery Foundation, State Street Corporation, Peter and Laurie Thomsen, Varvid, Walmart Foundation