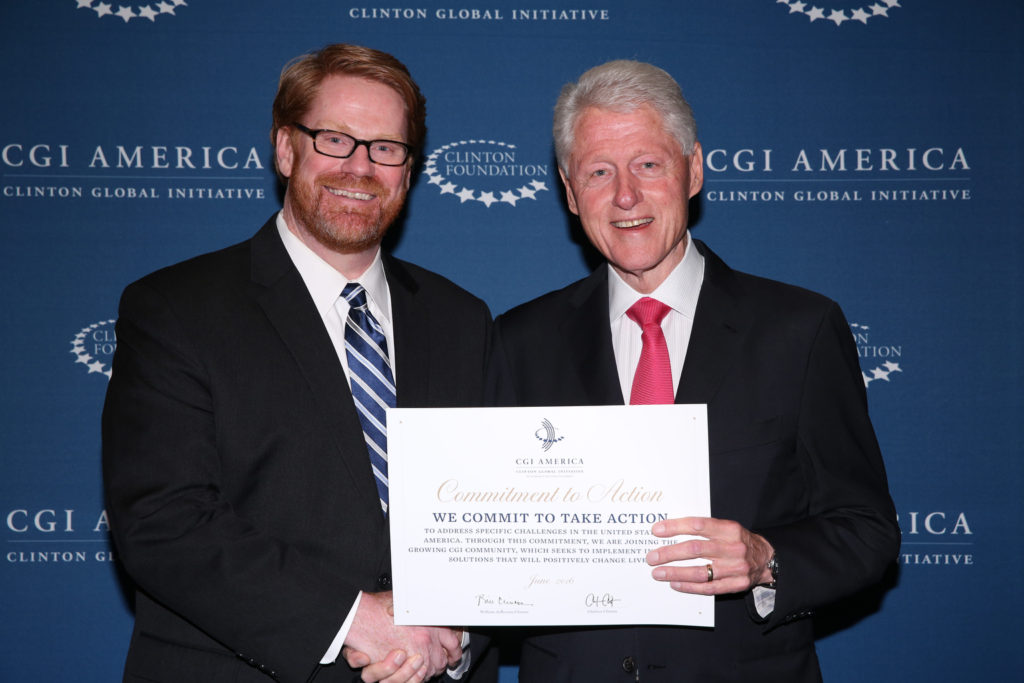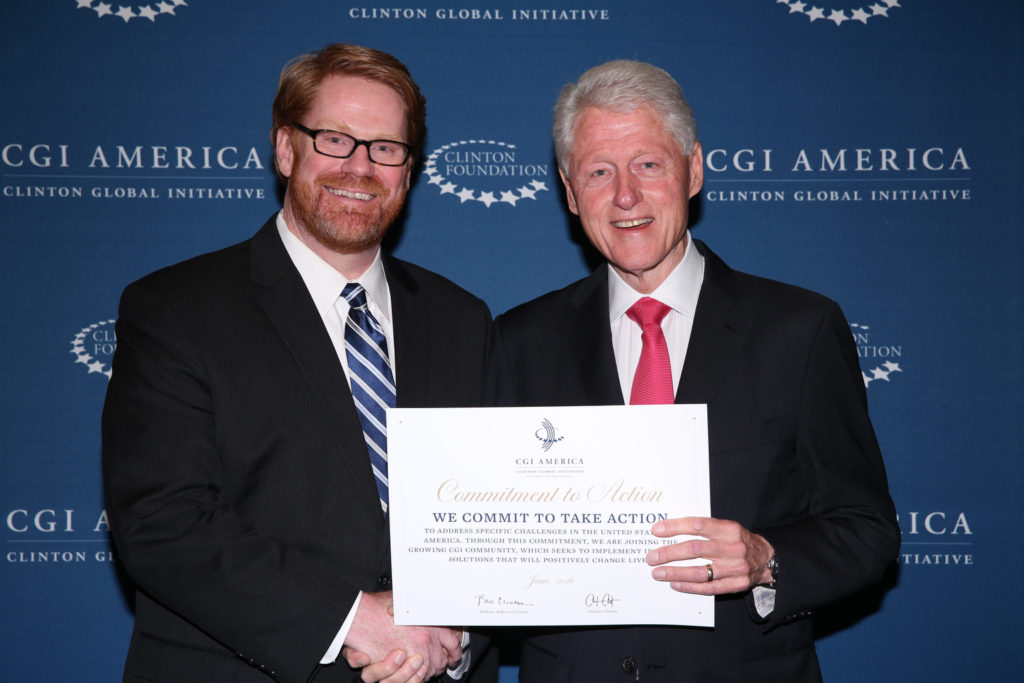 Last week we launched #AdvanceEquity, a new digital dialogue series about equity, inclusion, and social impact. #AdvanceEquity is a digital build-out of of the rich and provocative conversation that was started at New Profit's Gathering of Leaders in March (VIDEO). Throughout the series, we'll be highlighting the stories of people and organizations that are fearlessly pushing the boundaries to break down systemic barriers to opportunity in America.
College Possible is breaking down barriers for low income students to make it to college.
At the Clinton Global Initiative on June 14, founder and CEO Jim McCorkell joined Bill Clinton to announced that College Possible will join forces with college campuses to build a national network of coaches to learn the dreams of each student and do whatever it takes to help make them real.
Jim McCorkell wrote recently in a Huffington Post article:
"It's my great hope that this is only a beginning, one that will set in motion the changes needed to build a stronger graduating class—rich with economic diversity—to walk across America's commencement stages next spring and every year to come."
-Jim McCorkell
Check out the full announcement here and let us know what you think using #AdvanceEquity!